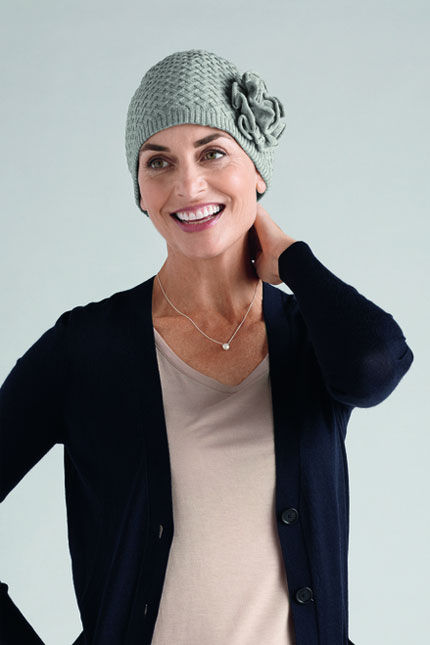 Mastectomy surgery can be a traumatic experience for some women changing the way that they look and feel about themselves. But a post-mastectomy wardrobe can not only make sure that you are comfortable during your recovery, but it can also help you to regain your confidence after surgery. You can find all these items and more online at our breast form store, Mastectomyshop.com. Read on for a helpful list of what you can wear and when post-surgery.
Immediately After Surgery
Immediately following your surgery, you may experience some tenderness and swelling around the incision that can radiate around your chest and down your arm. This can make dressing difficult, and it is recommended that patients wear loose fitting garments that can be buttoned down the front or are sleeveless to allow for easy dressing and access to medical staff for wound care and drainage pouches.
Post-Surgical Recovery Bra
One complication that can occur after the surgery is lymphedema. Lymphedema is caused by a build-up of lymph fluid in the tissues around the surgical site, which can cause infection and inhibit healing if not adequately treated. Your doctor may recommend that you wear a post-surgical compression bra that uses gentle pressure to move lymph fluid away from the incision and boost blood flow to the tissues to aid healing.
The Amoena Patricia Compression Vest is constructed from plush, brushed material that applies gentle compression and is designed to wick away moisture to help regulate your body temperature after surgery. It features over the shoulder Velcro Straps and a front zippered closure for easy dressing and pocketed cups to hold a post-surgical breast form if necessary.
Compression Sleeve and Hose
In some cases, lymphedema can spread to the body's extremities, causing swelling of the arms and legs potentially causing secondary infections. Compression sleeves and hose help to prevent fluid build-up in the arms and legs and can be worn discreetly under your regular clothes.
The Anita Lymph-O-Fit Compression Sleeve is designed to contour to the shape of your body extends from the wrist to the upper arm providing gentle massage and compression to the subcutaneous tissues to prevent lymphedema. It comes in a variety of sizes so you can choose the most comfortable fit for your body. The sleeve comes in both left and right arms in a range of colors from nude to black.
1 - 2 Weeks After Surgery
Depending on the extent of your surgery and the progression of your recovery, you should be able to leave the hospital within one week. However, your body is still recovering from the trauma of surgery, and you may still be wearing drainage pouches. As you may not have medical staff on hand to help you, it is critical that t you maintain a careful wound care regime and wear comfortable clothes to minimize irritation to surgical sites and make dressing easier.
Mastectomy Camisoles
Mastectomy camisoles are a versatile and comfortable addition to your post-operative wardrobe. They can be worn with or without a mastectomy bra and offer a range of supportive features to help aid your recovery.
The Dawn Post-Surgical Camisole by Wear Ease® features a built-in shelf bra with pockets for holding breast forms, no internal seams that could irritate sensitive and removable drainage pouch holders. The stretch fabric allows you to step in and out of the camisole for easy dressing, and stretch satin and lace add a beautiful feminine touch for a camisole that doesn't make you look as though you have had surgery at all. It comes in white, black, and nude so you can mix and match it easily with the other items in your wardrobe.
Leisure Bra
It is essential to rest your body to help speed up the healing process after surgery, and a leisure bra is a perfect item to help you relax. Leisure bras are also great once you have regained your strength and can enjoy sporting activities again as they offer gentle support and fantastic comfort.
The Jodee Freedom Lounge Bra feature Jodee's patented Ultra-Comfort shoulder straps which help to minimize painful digging, neck aches, and cup bounce by distributing weight evenly across the shoulders. Each of the soft cups has a cotton/spandex pocket to hold breast forms, and the bras can be adjusted from the front and back closures to find the most comfortable fit.
Pajamas
During the recovery period, you may experience some fluctuations in body temperature as your body heals and your hormones adjust. To help you keep comfortable during this transition period, add a pair of comfortable moisture wicking pajamas to your wardrobe for a good night's sleep.
Cool Jams pajamas feature quick-drying moisture wicking technology that helps to regulate your body temperature while you sleep. Camisole tops and nightdresses feature built-in shelf bra for holding leisure forms while you sleep, and their pajamas are constructed from a silky, soft touch fabric for maximum comfort.
3 - 4 Weeks After Surgery
Around 3 to 4 weeks after surgery, you should begin to feel more like yourself, and the surgical wounds should almost be healed. However, some women may need to undergo further treatments such as chemotherapy or radiation therapy to reduce the likelihood of cancer recurring in the future.
Chemo Beanies
One of the best ways to cope with the hair loss that you may experience following chemotherapy is with a headscarf or chemo beanie. Head coverings are designed to protect your delicate scalp from UV and wind exposure and can help you to feel more confident during treatment.
Chemo beanies are constructed from lightweight, breathable stretch fabric that offers the stylish look of a headscarf without the need for constant retying and adjustment. Chemo beanies are available in a range of bold colors and chic patterns to suit your style.
Foam Breast Forms
Once your surgical scars have healed, your doctor may allow you to wear lightweight breast forms to help you achieve symmetry and balance. Foam breast forms are typically constructed from a medical fleece core that is covered in fabric. They are designed to sit comfortably inside pocketed mastectomy bras to avoid shifting throughout the day. They are also suitable to wear while exercising and sleeping for better comfort.
The American Breast Care Active Leisure Form is uniquely constructed with quick drying spacer fabric filled with microbeads that contour to the shape of your body for a more comfortable fit. The fabric helps to wick away moisture to keep you cool and dry, and the forms are available in the range of different breast shapes to suit various body types.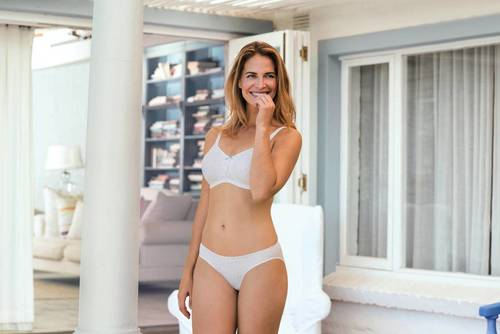 5 - 6 Weeks After Surgery
Around six weeks, post-surgery is the ideal time to go for a professional fitting with a certified fitter. By this time, the swelling and tenderness you experienced immediately after surgery will have subsided, and the surgical sites will have started to heal unless you have experienced any health complications.
During a professional fitting, the fitter will take exact measurements of your bust, under bust and in some cases your waist to measure for longline bras. They will evaluate the shape and volume of remaining the remaining breast or breast tissue to find the best shape breast form and bra to help you achieve symmetry.
Mastectomy Bra
Now that your surgical sites are less sensitive, you have a greater variety of mastectomy bras available to choose from. However, be mindful that your body is still healing so you should look for mastectomy bras that are constructed from lightweight, breathable material and without underwires which may dig in at surgical sites.
Seamless and Wire-Free Bras
Seamless bras are an excellent option for patients whose scars are just beginning to heal. The seamless cups and panels are designed to minimize irritation to sensitive skin while still providing optimal support for breast forms and remaining breast tissue.
At MastectomyShop.com, our selection of seamless and wire-free bras features bilateral interior pockets constructed from mesh, microfiber or soft cotton/spandex to securely hold breast forms, while the seamless construction allows you to wear the bra discreetly under tight fitting garments.
The Jodee "Soft and Smooth" Seamless Bra also features molded cups to give you added shape and definition, and padded straps for a more comfortable fit. The "Soft and Smooth" bra comes in a range of colors from subtle neutral shade to flirty pink and elegant midnight blue to add a splash of color to your wardrobe.
Silicone Breast Forms
If you have elected not to have reconstructive surgery after your mastectomy, a great alternative is to wear breast forms. Silicone breast forms offer a more natural shape and feel than other breast forms with most silicone breast forms constructed of a lightweight silicone shell that is filled with silicone gel, beads or fiberfill. Breast forms can be worn either inside pocketed mastectomy bras or placed directly on the chest wall with adhesives.
The American Breast Care Classic Triangle Air is an ideal lightweight option for women who want to add volume to their silhouette without the weight. Constructed with special aerated silicone, the Classic Air is up to 45% lighter than most standard silicone bras for less pressure on the chest wall and shoulders. The triangle shape is perfect for women with a shallower chest profile, and the form extends under the arms for a more comfortable fit.
Shapers
For women that have undergone a lumpectomy as part of their treatment, a full breast prosthesis may be unnecessary. Shapers and partial forms help to add volume and shape remaining breast tissue and can be worn inside pocketed mastectomy bras.
The Anita Care Sequitex Trapezium Shaper has a unique elongated shape and is designed with a silicone other layer and a medical fleece filling. The volume of the filling is adjustable so that you can add as much or as little volume as you need.
8 – 10 weeks After Surgery
Two to three months after surgery, you should no longer feel any tenderness or phantom pain around the chest, and for women who may have experienced some fatigue after surgery, you should start feeling more energetic. Now is a great time to start getting back into the activities you used to love.
Sports Bra
Though gentle stretching and slow exercises are recommended as part of the recovery process, after eight weeks, you should have more energy and motivation to enjoy sporting activities. A sports bra is essential for support and comfort while you exercise.
The Amoena Performance Sports Bra features soft cups and fabric with moisture wicking technology to manage perspiration and keep you cool. The back is ergonomically designed with a 3-way adjustable closure and straps to minimize bounce, so you stay comfortable even when working out.
Underwire Bra
Underwire bras are typically not recommended until the surgical sites are fully healed and you no longer experience any tenderness as the wire can occasionally dig into the breast tissue and under the arms. However, underwires do offer superior support, and our selection of underwire bras feature fun and flirty pieces that are a must-have for your mastectomy wardrobe.
The Classique Romantic Underwire Mastectomy Bra features cups with cotton/spandex pockets for breast forms and adjustable straps for a custom fit. The bra is constructed from lightweight nylon which is covered in delicate embroidered lace and scalloping on the edges of the cups and underbust band.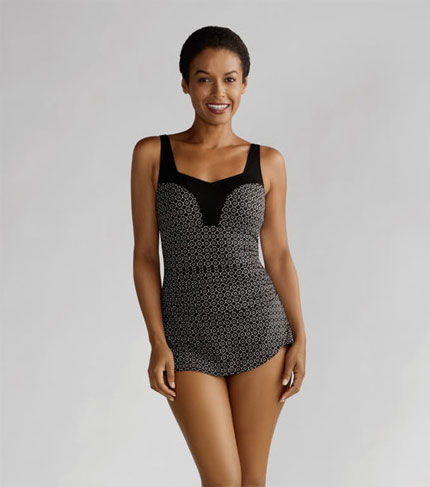 Mastectomy Swimsuit
Swimming is an excellent form of exercise post-mastectomy and a wonderful way to relax, but swimsuit shopping can be hard at the best of times. Mastectomy swimsuits can help you feel cool and confident in the water with features that hold breast forms securely and provide the coverage you want with high necklines and small armholes to disguise surgical scars. They come in a range of styles from sexy bikini separates to flattering tankinis and sleek one-piece suits.
Swim Forms
Unlike standard breast forms, swim forms are specifically designed to be used in the water. Constructed from water-repellent lightweight silicone that has a ribbed concave backing allowing water and air to flow easily behind the form to prevent suction and skin irritation. Most swim forms are resistant to UV, chlorine, and heat so you can wear them at the beach, the pool or hot tub.
Cover Up
Whether you are lounging poolside or enjoying the fresh ocean breeze, it is crucial to protect sensitive skin from harmful UV rays. So, complete your post-mastectomy wardrobe with a stylish cover up.
Penbrooke cover ups are made from lightweight and sheer materials that offer coverage from the sun but also feature gorgeous on-trend details. Try the bell-sleeved style for a fun boho look or opt for the button-down shirt style for a touch of classic elegance.
Final Thoughts
A new post-mastectomy wardrobe can help you to regain your confidence after surgery. To learn more about which types of apparel are available to you post-mastectomy, call us at MastectomyShop.com on (877)-413-2272 to talk to our expert staff.