If you experience hot flashes and night sweats, you are not alone. Many cancer patients, both men and women, frequently experience cancer-related sweating leaving bed sheets and pajamas soaked.
What Causes Night Sweating?
In addition to surgery, treatment for breast cancer can include hormonal therapy, chemotherapy and pain medication. Many of these treatments interfere with your body's natural regulatory systems including the ability to regulate your body temperature.
Temperature control is an important part of how your body regulates your sleep-awake cycle, so one of the side effects of these cancer treatments is that they can cause you to experience night sweating and sleeplessness.
It is vital for cancer patients to get proper rest to help their body recover and heal during treatment. Cool Jams pajamas offer amazing features to help to keep you cool and dry and get a better night's sleep.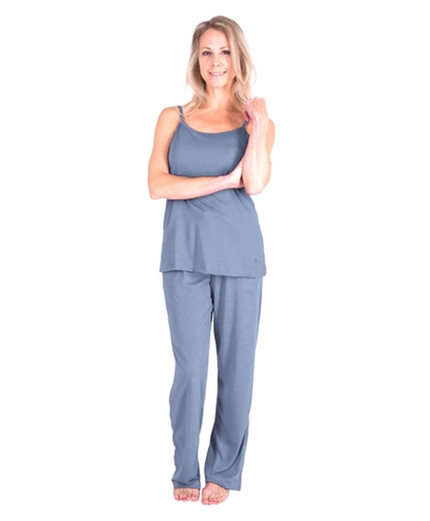 Features of Cool Jams Pajamas
Cool Jams pajamas are unlike any other sleepwear on the market. They were designed in collaboration with the Canadian army who wanted a high performance fabric that could keep soldiers cool, dry and comfortable while they slept.
These incredible pajamas are ideal for cancer patients experiencing night sweats and poor temperature regulation during treatment. Here are some of the features you can expect from Cool Jams pajamas.
Super Soft Material
Following breast cancer treatment, many women can experience changes in their skin which causes an increase in sensitivity, itching and dryness. Cool Jams tops and pajama pants are made from a special polyester microfiber that functions and feels like silky cotton for sleepwear that is lightweight, breathable and kind to your skin. The advanced fabrics don't just feel great, they are designed to withstand wash after wash without pilling, fading or fraying.
Moisture Wicking Fabric
Night sweats can leave you feeling damp, uncomfortable and unable to sleep. Sleeping with damp clothes against your skin can have serious consequences for women with compromised immune systems after cancer treatment. Cool Jams moisture wicking pajamas are constructed from super soft cotton-like fabric that draws moisture away from your body to keep you cool and dry all night long.
Temperature Regulating
To help prevent excessive night sweats, breathable soft microfiber helps to draw heat away from the body providing optimal temperature regulation. The fabric is designed for enhanced airflow through the fabric filaments which not only makes the pajama set quick drying, but also allows heat to pass through the fabric easily.
Eliminates Odor Causing Bacteria
Cool Jam's proprietary antimicrobial technology is fully integrated into the fabric and 100% environmentally friendly. The micro-particles adhere to the fabric fibres and work to eliminate up to 99.9% of harmful bacteria found on your skin and in perspiration. Eliminating bacteria prevents odors and keeps you feeling fresh.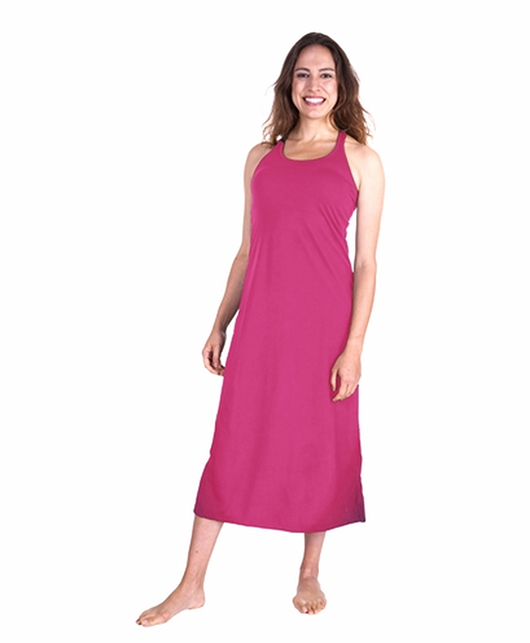 Styles of Cool Jams Pajamas
No matter the weather or season, Cool Jams have a style of pajamas to suit your post-mastectomy wardrobe. Some of the styles on Cool Jams pajama sets include:
Cami Capri set
Cami Shorty set
Cami Pants set
Long Racerback Tank nightgown
All cami tops and tanks feature a built-in shelf bra for added support which can hold lightweight breast forms for mastectomy patients.
Other Ways to Combat Night Sweating
Cool Jams pajamas are an effective way to manage night sweats and hot flashes, but there are also other methods that you can use to combat night sweating.
Shower in lukewarm water before bed to reduce your body temperature
Change your bed sheets often to keep them cool and dry
Keep the temperature in your room cool - 60F is the ideal temperature for sleep
Drink plenty of fluids throughout the day
Use a cooling pad for your pillow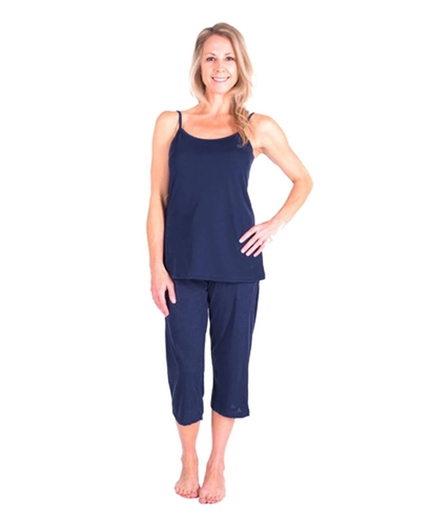 The Wrap Up
If you are undergoing treatment of breast cancer, or any other type of cancer, night sweats can prevent you from getting restful, restorative sleep. Try Cool Jams pajamas with moisture wicking properties to help regulate your temperature and keep you cool, dry and comfortable. Call MastectomyShop.com on (877)-912-0775 to find out about the range of Cool Jams pajama sets we have available.