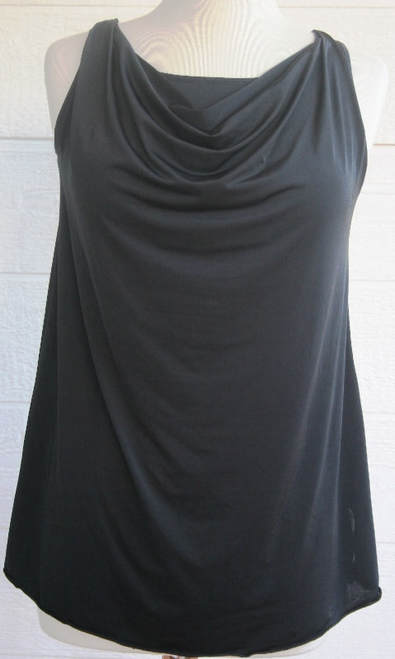 LuisaLuisa is just one of the many incredible brands we offer at MastectomyShop.com. Known for their carefully curated materials the brand offers a great selection of mastectomy camisoles and tanks that cater to any of your post-mastectomy needs.
True to LuisaLuisa form, the brand's line of mastectomy camisoles and tanks are durable and comfortable and designed to fit and flatter any body type.
Tank Style #T100
The LuisaLuisa pocketed tank style #T100 is made from a cotton and Lycra® fiber blend that lends its signature LuisaLuisa flow and ease of comfort. It features a convenient sewn-in pocketed shelf bra. The pockets open to the inside seam, allowing any size or shape of breast prosthesis to fit properly and snugly.
This style is available in a variety of colors and sizes, making it easy to dress up or down and is the perfect wardrobe staple.
Tank Style #PCC710A
Tank style #PCC710A is a simple yet stylish camisole. It is soft and versatile, and it can be worn as pajamas in combination with our LuisaLuisa sleep bra for added comfort. Or it can work as a tank top during hot summer days. It also features adjustable straps and a built-in pocketed bra for additional comfort and security.
Tank Style #ALT200
The A-line tank style #ALT200 is made from a soft, 100% cotton interlock fabric and is available in four colors.
Like the other offerings from LuisaLuisa, you can rest assured that your prostheses won't shift during wear, thanks to the built-in bra. The #ALT200 fits nicely under a jean jacket, sweater, cardigan, or can be worn alone.
Sportswear
The LuisaLuisa line of tanks and camisoles also include various sports pieces, perfect for all your favorite physical activities.
For example, our racerback yoga tank top style #YT770 is soft and stylish and can keep you comfortable and supported throughout even the highest intensity workout. The tank's material is a " smart fabric" that works to wick away any moisture and keep you cool, dry, and comfortable.
The beautiful and bright colors that the #YT770 tank top comes in provide a cheerful boost to get you through the toughest spinning, yoga, or Pilates class. It also features a colorful pocketed bra that can easily and securely hold your breast forms in place.
For additional support under any LuisaLuisa mastectomy tank, check out our incredible selection of trendy and functional sports mastectomy bras.
A multi-purpose tank to cater to all of your needs: The SST700
One of our most stylish and popular tank options, the SST700 comes in three solid colors and a blue Hawaiian pattern.
It is made from a nylon material, which makes it an excellent option for anyone looking for a tank top that can double as a tankini. The straps are conveniently adjustable and can be made to fit any body type while the pockets are compatible with regular breast prosthesis and swim forms.
Post-surgery wear
The LuisaLusia Tanks & Camis Pop 600 is an excellent option for women in the post-surgery stage of recovery. The camisole features two sewn-in drainage pouches for easy hands-free pouch storage – no VELCRO® required. The perfect transition tank, the drainage pouches are designed to be easily cut out of the camisole once you are done with your drain tubes.
The style can also be worn during radiation therapy treatments, as the shoulder seam openings allow the wearer to remain partially clothed during these treatments.
The Takeaway
LuisaLuisa products are an excellent choice for your post-mastectomy needs. They provide casual, fun, and dressy looks with their selection of tanks and camisoles that help you stay comfortable, cool, and stylish.