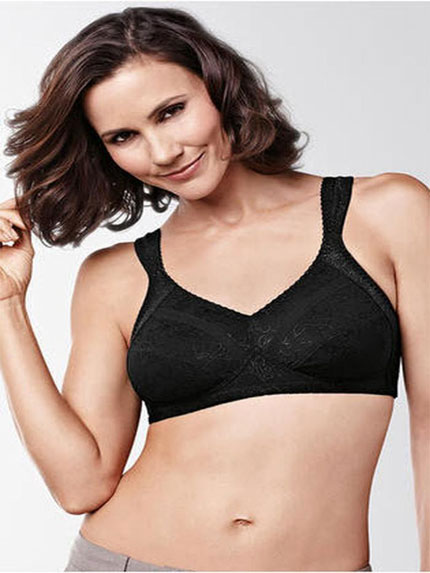 After undergoing a mastectomy, it may seem as though your choice of bras has been whittled down to almost nothing. However, brands such as Amoena mastectomy bras have many designs to choose from, with both every day and fashion options.
In addition to the bras you need for different outfits, some types of mastectomy bras are required as part of your recovery. The following list of 10 types of bras are perfect for inclusion in your post-mastectomy wardrobe.
1. Post-surgical bra
Immediately following a mastectomy, you will need a post-surgical bra. These are designed for maximum comfort and hygiene on the surgical site. They also allow space for drainage tubes, which may be inserted into the skin for the initial recovery period.
2. Compression bra
During your recovery, a compression bra assists blood flow and prevents fluid build-up. These are generally soft enough to be worn to bed as well as during the day.
They typically have a front closure, allowing you to access the closure without moving your arm too much. This is a feature you may see on many other mastectomy bras and is designed with your comfort in mind.
3. Seamless bra
Any seams on a bra have the potential to create friction against your skin. When you are still sore from your surgery, this can be a big problem. Bras that have been made as a single garment have no seams to create this discomfort.
4. Soft cup bra
These are comfortable, everyday bras, with wide straps and soft fabric. A wire free bra is important for comfort. It is recommended you have at least one, even if you can wear an underwired bra as well. Soft cup mastectomy bras like the Amoena Rita soft cup bra, still have pockets for a breast prosthesis.
5. Shaped bra
Molded cups can help you achieve a symmetrical look and can work particularly well with one or two inserted breast forms. The shaped bra can help mask any unevenness.
Underwires are uncomfortable for some, particularly during the recovery period. However, mastectomy bra manufacturers know how to include them into a bra with as much comfort as possible. Classique, for example, has a flex wire that offers support without too much pressure.
6. Sports bra
Keeping up with a gentle exercise routine is important for your recovery. A good mastectomy sports bra can help with this. These bras should offer both comfort and support, with wide straps. There should also be a secure band at the bottom, to help keep the bra in place as you move.
7. Bralette
A bralette is a little similar to a sports bra, offering soft support and coverage without shaping. These are not designed for active wear, however, but can be used for comfort. Mastectomy bralettes should be easy to pull on and off, and are made from soft and gentle fabrics.
Bralettes are often decorative, with lace or fun patterns. They can be a beautiful item to have in your wardrobe for days when you want to relax without a shaped bra, but still feel fashionable.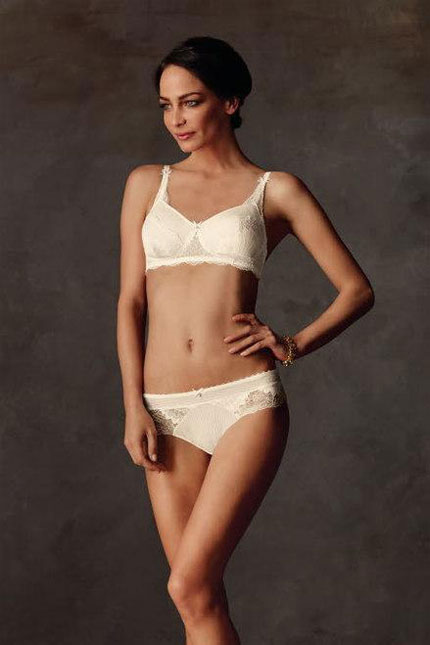 8. Night-out bra
A sexy bra with matching underwear can be a big confidence booster, particularly when you are still adjusting to the changes in your shape. You can find many beautiful matching sets for different aesthetic preferences at Mastectomyshop.com.
9. Strapless bra
Strapless bras give you the option of wearing outfits with little shoulder coverage. A strapless mastectomy bra should have plenty of band support to keep any breast forms in place.
10. Built-in bra
A built-in bra is an excellent option if you do not want to wear a separate bra. There are many specially designed mastectomy versions of built-in bra clothing items. They are designed with the comfort you need and have pockets for inserted breast forms.
A camisole with a built-in bra is a wonderful item to add to your post-mastectomy arsenal. They are an excellent layering piece if you are concerned about scars on your chest showing under low-cut tops.
Final word
At MastectomyShop.com, you can find an impressive selection of functional and intimate bras for every stage of your recovery. If you have any questions about any of our mastectomy products or to place an order, please call us at 1-877-912-0775.