Maintaining a positive body image after undergoing a mastectomy is an essential part of your well-being, and the Amoena Rita soft cup bra is designed to help you do just that.
What is the Amoena Rita soft cup bra?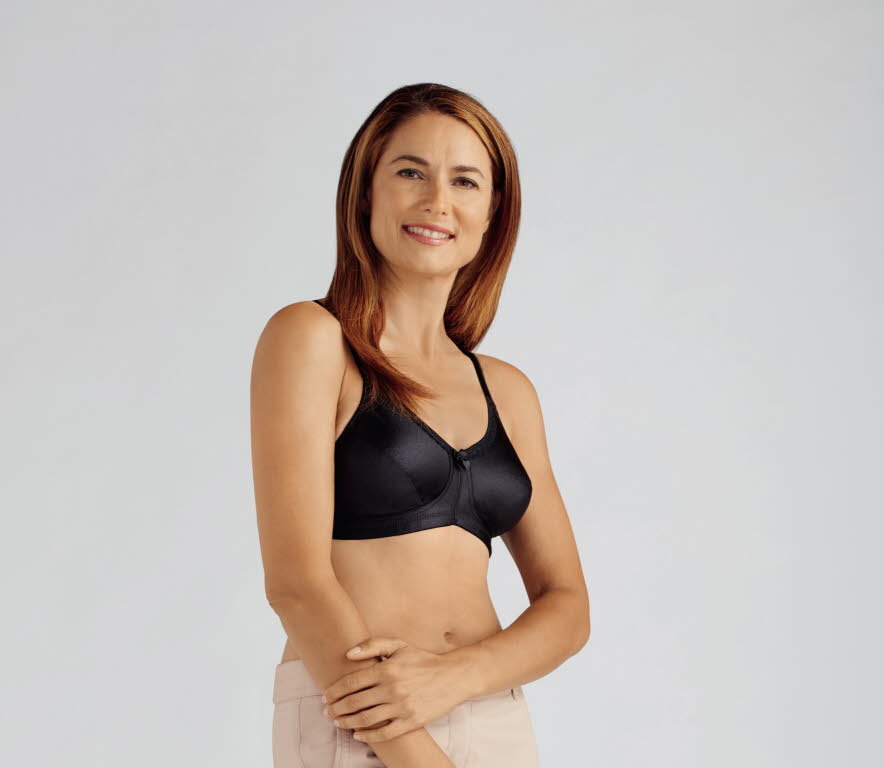 A classic style available in shades of nude, white, black, and navy blue, the Amoena Rita soft cup bra combines comfort with elegance, allowing you to look and feel great post-mastectomy.
The designers at Amoena created the Amoena Rita soft cup bra toprevent discomfort to the sensitive skin of the surgical site. The bra features soft cups for a balanced silhouette and adjustable elastic straps for ultimate support.
Features of the Amoena Rita soft cup bra
Every Amoena Rita soft cup bra is made of a high-quality, durable material that provides lasting comfort. The bra is expertly tailored for mastectomy patients and features:
Satiny-smooth fabric in a range of colors to suit your tastes.
Bilateral pockets for discreetly holding breast forms and shapers with breathable COOLMAX® fabric to prevent discomfort.
Firm control material in cup sizes A-DD.
Adjustable elastic straps for additional support.
The Amoena Rita soft cup bra is compatible with various shapes and sizes of breast forms for balancing your silhouette post-surgery, and the brand also manufactures breast prostheses that are specifically designed for use with their range of bras and swimwear.
Where can I buy the Amoena Rita soft cup bra?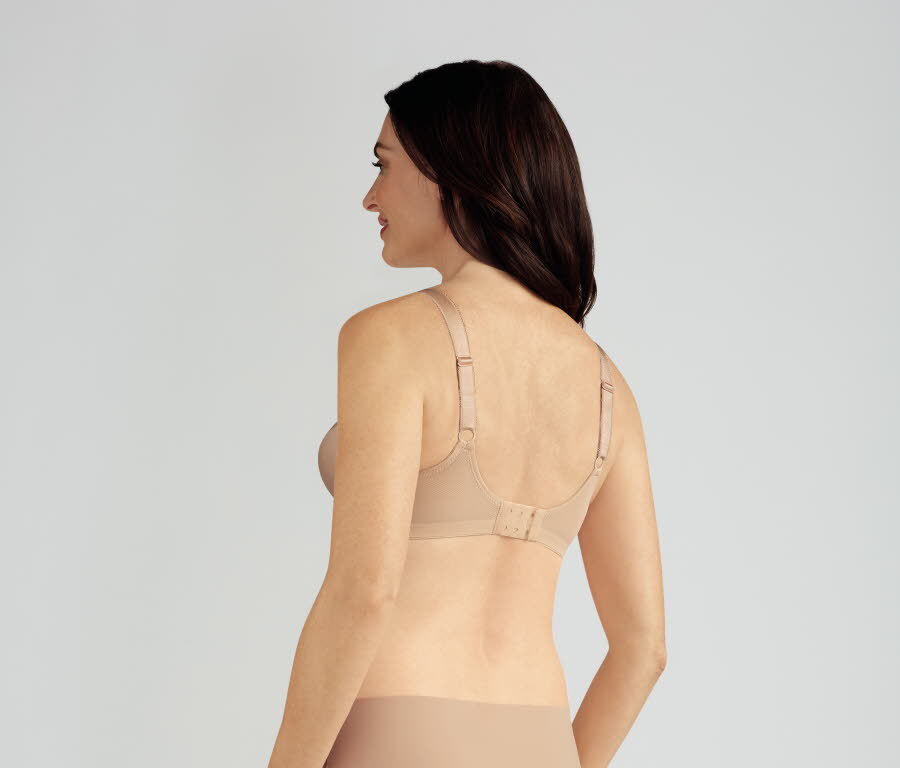 You can find an Amoena Rita soft cup bra for sale online at the masctecomyShop.com, an official Amoena brand retailer.
Why is Amoena a trusted brand for post-mastectomy patients?
Amoena is one of the leading manufacturers of post-mastectomy bras worldwide and has supported women living post-mastectomy for 40 years.
The brand offers a range of mastectomy bras, swimwear, and sportswear that will have you back to living and loving your favorite activities. The designers at Amoena set the standard for technical innovation in their field, ensuring that each product is manufactured to perfection.
With all Amoena products, you can rest assured you are receiving lasting, high-quality products that are both comfortable and stylish. The sleek, timeless design of Amoena bras guarantees enduring style that never goes out of fashion.
How can the Amoena Rita soft cup bra increase my post-mastectomy body confidence?
The Amoena Rita soft cup bra is designed to maximize your comfort, but that does not mean you have to compromise on style.
It features beautiful, feminine lace trim detailing that is flirty yet sophisticated and is constructed from a smooth, satin fabric that can make any woman feel confident and gorgeous.
The universally flattering v-shaped neckline enables you to show a little skin while affording a natural shape. The modern silhouette and attractive shaping of the Amoena Rita soft cup bra is accomplished with angled seaming that gives this high-functioning bra the look of complete luxury.
With the Amoena Rita soft cup bra, the expert designers at Amoena are continuing their decades-long tradition of helping restore the confidence of women living post-mastectomy.