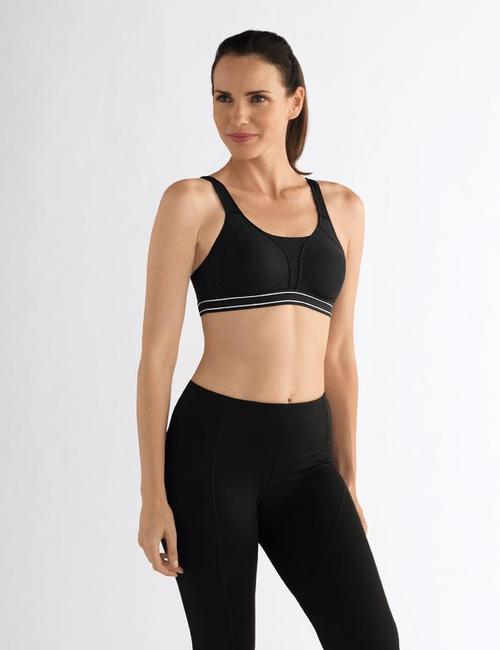 Getting back into sports, and an active lifestyle is a great way to stay mentally and physically fit after a mastectomy. Though you may be concerned at the thought of wearing a sports bra following your surgery, the variety of cotton sports mastectomy bras for sale online will have you back at your favorite activities in no time.
There are various tips and tricks to keep in mind when looking for a post-mastectomy sports bra.
Getting the right fit
When choosing a post-mastectomy sports bra, your top priority is to find one that fits correctly. To aid in this, it is best to seek expert guidance from an accredited professional fitter before buying.
At MastectomyShop.com, fitters are available to help you find a mastectomy sports bra that you will feel comfortable and confident in.
Matching your bra to your activities
The next thing to consider when looking for the right bra for your favorite sport is the impact level. You want to find a sports bra that is compatible with your level of activity.
Low-impact activity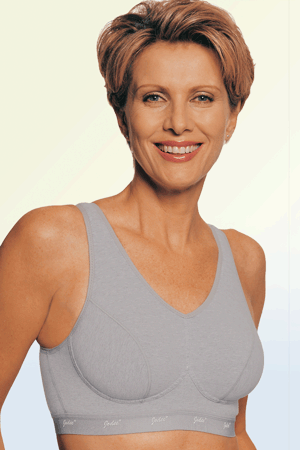 For lower impact activities and sports, such as yoga, biking, walking, or hiking, cotton sports mastectomy bras are an excellent choice. Cotton and cotton blend materials are soft on sensitive skin and breathable, yet moisture wicking, making them an ideal fabric for sports bras.
The Jodee 507 Active Cool Cotton Sports Mastectomy Bra is a perfect choice for low-impact activities. The fabric is an 85% cotton and spandex/polyester blend that wicks moisture away from the body, making it comfortable for longer wear or for activities such as yoga, walking, and gentle stretching exercises. It also makes an excellent every day or loungewear bra because of its comfortable construction.
Medium-impact activities
Medium-impact activities, such as light aerobics, weight training, and skiing, require more support. Again, your bra should fit perfectly and provide the support and comfort you need when engaging in higher impact sports.
For women utilizing breast forms, it is essential to look for bras with secure, bilateral pockets and wide, adjustable bands.
The Anita 5727X Extreme Control Post Mastectomy Bra is an ideal addition to your sports bra wardrobe. Made from an extremely smooth blend of fabrics, it includes terry cloth pockets for sweat management and a mesh fabric tailored back to keep you cool and dry.
Ergonomically shaped straps prevent the bra from slipping and ensure shoulder comfort while the wide underband keeps your prostheses firmly in place, no matter what your activity.
High-impact activities
High-impact activities, such as running, CrossFit, and tennis naturally require a high level of support. Securing a well-fitted sports bra that provides lasting support and comfort is essential.
The Anita 5523 Firm Support Front Closure Sports Bra with Pockets features a sporty design with a stylish and functional front zipper. The seamless, soft, pre-shaped cups provide superb support for high impact sports and the cotton microfiber fabric makes it both functional and breathable.
Returning to sports
The wide range of post-mastectomy bras available online has made returning to sports after a mastectomy easier than ever before. At MastectomyShop.com, we provide the best possible customer service paired with an impressive selection of cotton sports mastectomy bras keep you healthy, happy, and on-the-go.