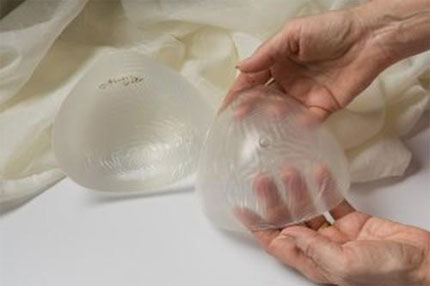 Following a mastectomy or lumpectomy, many women find a breast form to be extremely helpful in retaining their silhouette. Before you search for your nearest breast form store, however, it can be useful to learn more about these prostheses and how they can work.
1. Why should I use a breast form?
After a mastectomy or lumpectomy, it can be hard to regain self-confidence. Using prostheses can help you achieve the look you want in the clothes you love, boosting your confidence as you recover from surgery.
Breast forms can also help prevent balance and back problems which may occur due to asymmetric weight distribution on your chest.
2. What styles and types are available?
There are a huge number of different breast form designs. The technology used to create them is continually improving, with new developments being made in design and comfort.
You can find symmetrical and asymmetrical shapes, different colors, and various sizes, shapes, or fills. You can also find softer options like foam or silicone forms for a realistic weight and feel.
3. When should you start wearing a breast form?
This varies depending on your circumstances. At the very least, the surgical site needs to have healed completely, and your stitches should be removed. It is important to speak with your doctor about whether you are ready to use prostheses.
4. How do I keep a breast form in place?
A breast form is generally kept in place using a pocket attached to a post-surgical bra. These are fitted directly into the design of the bra, reducing any gaping that might show the prosthesis.
The breast form will also have a shaped back or footprint, which allows it to form to the shape of the chest wall.
5. Do I have to wear it with a special bra?
For the best fit, and comfort, a mastectomy bra is the best option. Mastectomy bras like Amoena and Nearly Me at the Mastectomyshop.com are designed with special features like wide shoulders straps and under band to provide additional support as well as other features like front closures, Velcro straps and compression technology to support you through each stage of your recovery.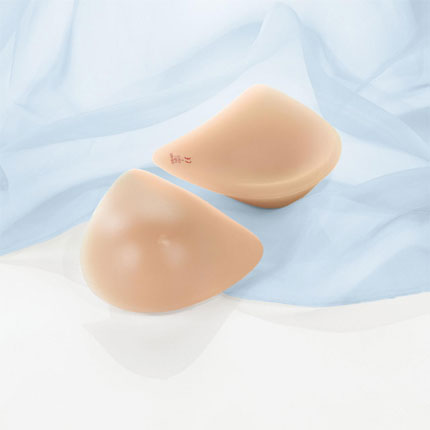 6. Can I wear a breast form while swimming?
Regular breast forms may be unsuitable for swimming, and they can be damaged by chlorine or saltwater. However, you can purchase a special swim form, and you can also find post-mastectomy bathing suits to help you keep them in place. Brands like Jodee design swim forms to fit perfectly with their swimsuits, so you never have to worry about them fitting properly.
7. How do I prevent overheating?
Overheating can be an issue with breast forms, especially if you live in a warm climate. This may mean that your breast form is too heavy, or perhaps that it is moving around too much. Buying a different form or getting fitted for a breast form and a mastectomy bra can help.
There are also special breast forms designed to be cooling. They have ridged, channeled or hollow back sections to allow airflow between the form and your skin.
8. Does insurance pay for breast forms?
This will depend on your coverage, and you should make sure of what you are entitled to before you start shopping. However, it is relatively common for breast forms to be covered under health insurance. This includes Medicare, HMOs, and PPOs. An experienced certified fitter at A Fitting Experience Mastectomy Shoppe can help you navigate your insurance coverage and ensure you have exactly the right products for each stage of your recovery.
9. How do I take care of a breast form?
A breast form ordered from a quality manufacturer should come with care instructions. Most require regular cleaning, using warm water and a breast form detergent.
10. How do I get the right fit?
The right size, shape, and fit are very important not only to your silhouette but also your self-confidence. A certified fitter can help you select the correct form for your body and lifestyle.