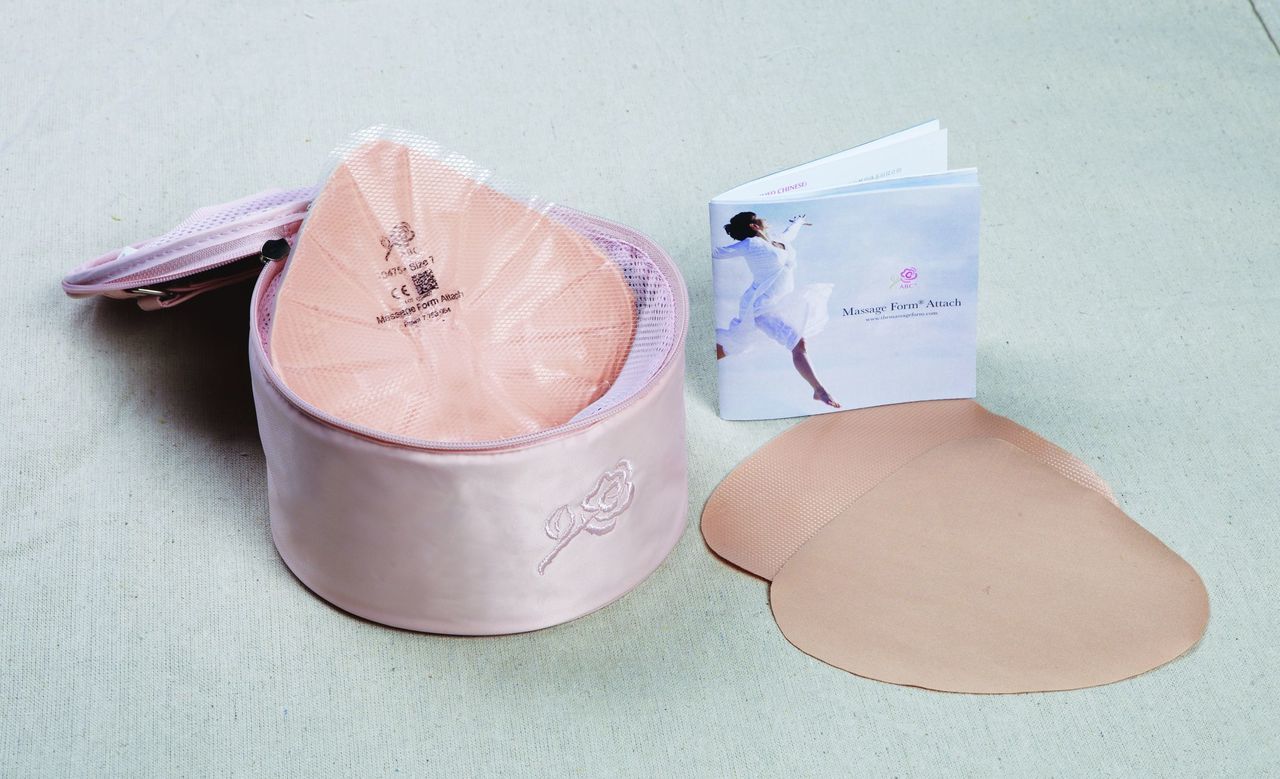 Breast prostheses are often used by women who have undergone a partial or complete mastectomy or other breast surgery to mimic the appearance and feel of natural breasts. Modern mastectomy prosthesis breast forms can be directly attached to the body or paired with specially designed mastectomy bras to afford the wearer a balanced silhouette.
Getting fitted for breast forms
It is recommended you wait six weeks after your breast surgery to get fitted for different types of breast prosthesis. This will allow incisions to heal and swelling to diminish and ensure for the most accurate measurements.
To be certain you get the best breast form fit for your unique shape, it is best to consult with a certified mastectomy fitter, like those at MastectomyShop.com. Working with a professional can help you determine the right size, shape, and material for your body and make sure your forms feel comfortable and appear natural.
Fill of the cup
The first step of fitting is typically to decide on the appropriate fill of the cup. This is determined by many factors, including your remaining breast tissue, reconstruction, and your age and typically falls into three categories: full, average and shallow.
Shape of the breast form
Next, you will decide on your desired shape. A symmetrical shape works well after a standard mastectomy whereas asymmetrical breast forms are appropriate for women who have had tissue or lymph nodes removed from beneath the arm.
Size of the breast form
Finally, your fitter can help you determine the best size for your figure from the various options available.
Annual fitting appointments can confirm that your body and mastectomy breast forms remain a good fit. If your body changes, your breast forms can be changed, as well.
How to wear adhesive breast forms
Many modern breast forms adhere directly to the skin and move with the body for a natural appearance.
To apply a breast form to the skin, first carefully clean the area with an alcohol wipe to eliminate oil and dirt, as breast forms adhere better to clean skin. Double stick waterproof tape or another adhesive may be included with your breast forms or purchased separately.
Apply two to three pieces of tape horizontally to the back of the breast forms and then carefully place the forms in place on your chest. While placement varies, they should typically be about an inch apart and six inches from your shoulders. Hold the forms in place for about five seconds to ensure they are adequately attached.
Breast prostheses material
Something for you to remember when wearing a prosthesis is that they are available in many different materials. Foam or fiberfill are lightweight and these breast forms are designed to fit against your chest wall post breast cancer surgery. Silicone breast forms are the most popular prosthesis that women choose. These silicone gel are fitted by certified fitters and fit comfortably in pocketed bras. There are certain breast prosthesis available specifically for sportswear or to wear under swimsuits.
Wearing breast prostheses in a pocket bra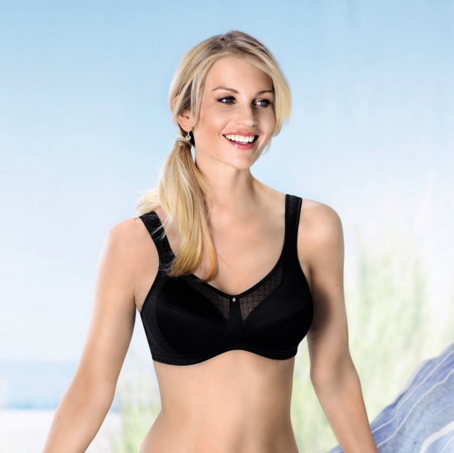 Breast prostheses can also be paired with beautiful mastectomy bras from specialty designers like Anita, Amoena, and Jodee. These specialty bras often include pockets that hold prostheses firmly in place for a natural-looking bust.
A mastectomy bra offers support and added features to guarantee you are comfortable and have a good fit. Soft, delicate fabric secures breast forms in left, right, bilateral, pocketed, or non-pocketed bras, depending on your specific needs.
Where to find breast forms and mastectomy bras
Specialty shops such as MastectomyShop.com offer a complete line of post-mastectomy products for your convenience. We have been helping women work with their insurance companies to find just the right lingerie, bras and mastectomy prosthesis breast forms for sale for 30 years. We can help you after a double mastectomy or breast reconstruction, whatever post surgery requirements you may need.
Breast prostheses are a convenient and affordable way to balance your figure after a mastectomy so you can showcase your new body and feel confident in the way you look.