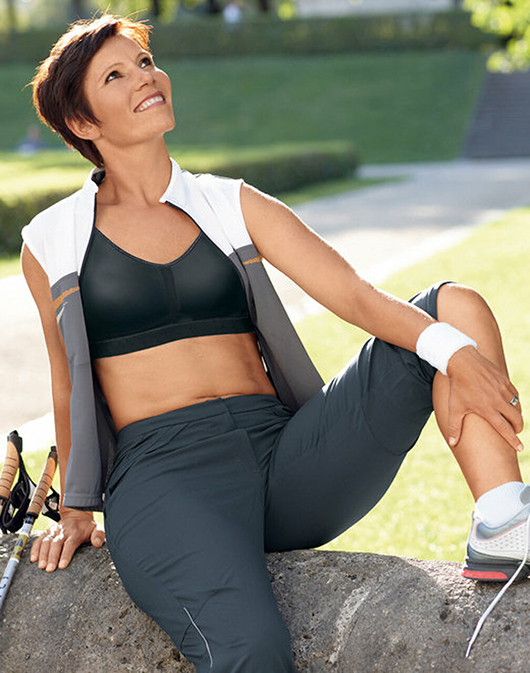 Following mastectomy surgery, many women can find it challenging to rebuild their confidence and get back to the activities they used to love. Exercise is an important part of self-care after surgery, but to keep your body comfortable and supported while you exercise you need a proper sports bra from brands that specialize in mastectomy products such as Anita sports bras, Amoena and Jodee.
Benefits of Mastectomy Sports Bras
Supportive
Unlike traditional bras or even standard mastectomy bras, mastectomy sports bras offer a level of support and features that prevents painful bouncing of remaining breast tissue and also keeps your breast forms secure while exercising no matter the intensity.
Versatile
Sports bras come in a range of support levels from light for sports such as yoga or walking to high impact for sports like jogging or aerobics. This also means that your sports bra is a versatile addition to your wardrobe and can be used not only during exercise but also during leisure time at home.
Comfortable
Sports bras are designed to keep you as comfortable as possible during exercise by offering features that can help regulate your body temperature, remove moisture to prevent skin irritation, evenly distribute weight across your shoulders and give support in the places you need it most.
Features of Mastectomy Sports Bras
Interior Pockets
One of the most important features of a mastectomy sports bra is bilateral interior pockets for securely holding all types of breast forms. Pockets are typically constructed from breathable cotton mesh or soft terry cloth to avoid irritating the skin and allow air to circulate around the chest.
Moisture Wicking Technology
Sweat is a fact of life when you exercise, but mastectomy sports bras are constructed from materials that feature moisture wicking technology to keep you cool and dry, such as soft microfiber.
Wide Bands
One of the supportive features of mastectomy sports bras is a wide underbust and back bands, which not only help to secure breast forms more effectively but also offer superior comfort and flexibility.
Ergonomic Straps
Most sports bras feature wide padded straps to distribute the weight of your breast and breast forms evenly across your shoulders to prevent neck and back pain. Many also feature ergonomically shaped straps that follow the contours of your body to avoid slipping down while you exercise.
Other sports bras such as the Anita sports bra features Velcro over the shoulder straps for easy dressing and undressing, while other sports bras feature racer-back style straps for improving posture and blending seamlessly under workout tops.
Finding the Right Sports Bra for You
Get Professionally Fitted
The best way to find the right sports bra for you is to go for a professional fitting with a certified fitter. They have the knowledge and expertise to use your exact measurements to find the ideal sports bra for your body.
Determine Your Activity Level
As sports bras come in different levels of support, it is important to find the right bra to match your activity level. If you prefer yoga or another light activity, you need a bra that features a certain amount of flexibility and light support. For running, cycling or other activities that cause more bounce, you need a sports bra with more support.
Choose Your Type of Support
Different brands and bras offer different means of providing support in sports bras. While some may feature underwires, others may offer compression technology or rigid padding. Different types of support are better suited to various bodies, so try on a few sports bras to find the one that is most comfortable and supportive for your lifestyle.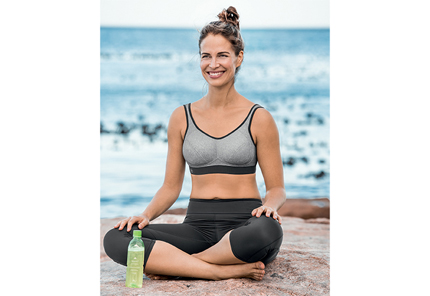 Final Thoughts
Exercise is a great way to regain your body confidence and aid healing after mastectomy surgery but to ensure the best level of support while you exercise, you need the right bra. A mastectomy sports bra from MastectomyShop.com provides you with all the features and support you need to enjoy the activities you love.