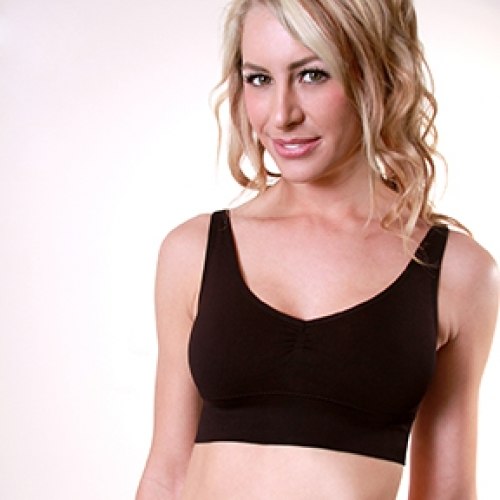 Post-mastectomy sports bras help to keep you active and healthy in your post-mastectomy life.
Research indicates that women who engage in exercise and participate in sports such as yoga, walking, or swimming post-mastectomy are better able to get a good night's sleep, and better sleep leads to faster healing, which is essential to the recovery process.
The range of popular mastectomy sports bra styles that are available online can be specifically chosen according to your post-surgery needs and your sport.
Light support for everyday wear
For lighter activities, such as yoga, stretching, walking, or Tai Chi, a post-mastectomy sports bra with lighter support will offer the coverage you need and allow for a full range of flexibility and unrestricted movement.
The Coobie Fusion Yoga Bra is an excellent choice for light intensity activity. It is available in various colors and made of a soft nylon and spandex blend that features a snugger fit for support. It also features removable pads.
Another option for those engaging in light activity is mastectomy sports camisoles that include softer built-in bras that are supportive without being restrictive, allowing your arms to move freely.
Medium support for light to medium intensity
The Amoena Zipper Mastectomy Bra is the perfect choice for lighter to medium workouts, such as bicycling, weight lifting, hiking, skiing, or everyday wear.
The bra is available in a sleek and flattering black fabric that consists of ultra-soft nylon and spandex blend that is both breathable and sweat-wicking to keep you cool and dry. The microfiber fabric of the pockets is gentle on sensitive scar and breast tissues and sits smoothly under clothing.
The racerback straps and extra-wide underband around the bottom of the bra provide extra support and an attractive shape while upholding comfort and keeping your breast prosthesis securely in place.
The front zipper closure is practical, allowing for easy removal and stylish.
High support for high intensity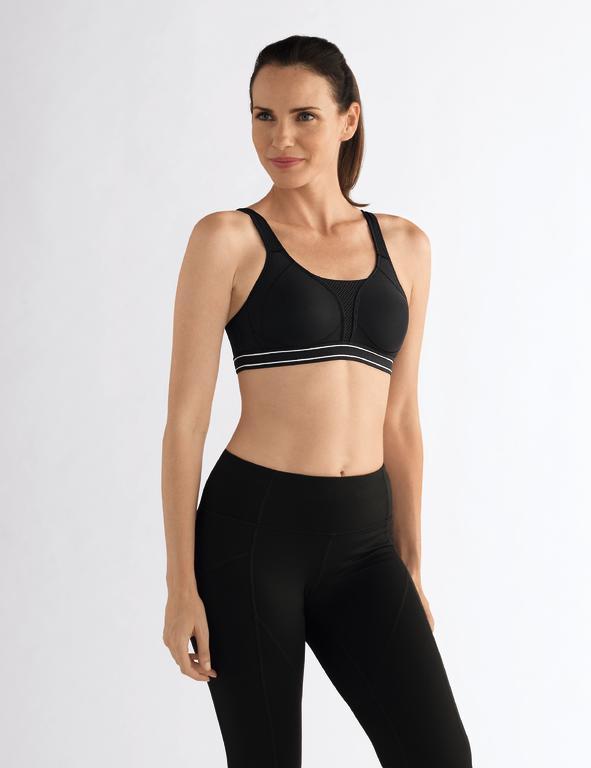 It is essential that women who engage in high-intensity activities following a mastectomy, such as running, aerobics, or tennis find a bra that is fully adjustable to their form for the ultimate fit and support.
The Amoena Sports Performance Mastectomy Sports Bra is an excellent choice. It features supportive, adjustable straps and separation fabric between the soft, molded cups for the ultimate fit.
It also includes reinforced side panels and mesh-detailing for breathability. The microfiber fabric is soft yet supportive and features wicking properties for perspiration.
Athletics and aesthetics
Post-mastectomy sports bras are designed to support you during various activities, but their designers also keep your aesthetics in mind. They are designed to restore your silhouette so you can get back to looking and feeling great.
Of course, before beginning any exercise program, you should always consult with your doctor. Once your physician clears you, post-mastectomy life can be both active and rewarding.
Whether you are pre-surgery and wondering what to expect after your mastectomy or you are post-mastectomy and ready to get back into your fitness routine, our mastectomy sports bras will suit your needs and have you back at your favorite activity in no time at all.