After undergoing a life-changing breast cancer surgery such as mastectomy, many women consider reconstructive surgery to help them achieve their usual look as well as regain their confidence. Other women opt out of the reconstruction because another surgery feels like too much. Breast forms, or breast prostheses, are a simpler way to achieve your feminine look following the surgery.
Although finding the perfect breast forms can feel overwhelming, this article aims to help you or your loved one better understand your options and how exactly a breast prosthesis can work for you. In addition, we will cover the fitting process, breast form sizes, types of breast forms, and where to buy them.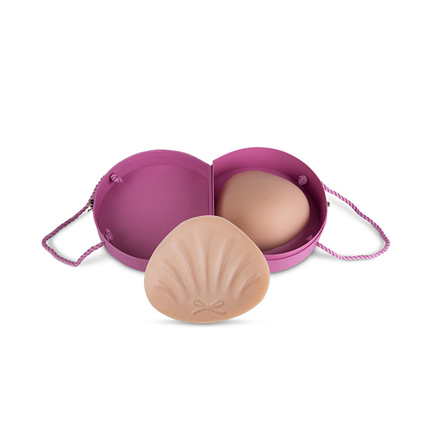 Types of Breast Forms
The most common materials used in making breast forms include foam or fiberfill and silicone. While they both perform essentially the same functions, there are a few key differences that should be noted.
Foam or fiberfill breast forms are typically the most affordable option. They are cool and lightweight and comfortable to wear.
Silicone breast forms, in contrast, are a bit heavier and don't breathe as well as foam. They are usually more expensive, but they do offer a more natural feel and look than the fiberfill breast forms.
Mastectomy Bra
Mastectomy bras are specially designed for women who choose to wear a breast prosthesis after breast cancer surgery. In the past, women would sew their breast forms into their regular bras. This was ideal until it came time to wash both the breast forms and the bras.
A mastectomy bra is a special, pocketed bra that enables you to slip your breast form or forms into a pocket sewn into each cup. This allows for ease of access when it comes to care and maintenance of your bra and breast forms. In addition, this allows you to alternate breast forms.
While at home, you may feel comfortable wearing a foam or fiberfill form. In the evening, whether for a date or a night out, you may want to switch over to silicone forms. It is a completely personal choice for each woman to make. However, one thing is certain, a mastectomy bra makes things a bit easier.
The Benefits
While the benefits of wearing breast forms may seem obvious, they definitely go beyond just aesthetics. When a woman has one or both breasts removed in breast cancer surgery, her body loses balance and symmetry which are important for a number of reasons.
First and foremost, the breast forms help to maintain a strong posture by maintaining the weight that was already there. Good posture is important for overall health.
In addition, breast forms help to anchor the bra and maintain the natural symmetry of the body. This helps to prevent chronic neck and back pain down the line.
The Fitting
One of the most important things you can do when shopping for a breast form is to work with a certified mastectomy fitter. A certified fitter will ensure your cup sizes are correct and find your band size as well. In addition, board-certified fitters can provide education on different types and styles of breast forms available.
In addition to taking your bra and breast form measurements, the certified fitter will assess your surgical area for scarring and sensitivity. This can help them to determine the best form and bra for your specific needs. The goal of the fitter is to become a partner in recovery and help remove the stress of finding the right post-mastectomy needs.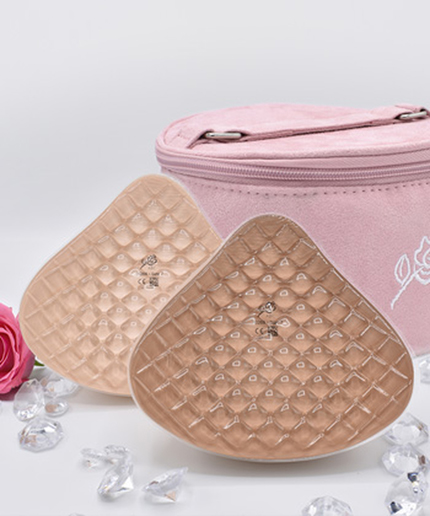 Styles of Breast Forms
There are many styles of breast prostheses available for each woman's unique needs. You can buy them individually or as a pair, and they come as a full-breast shape or partial-breast shape. They are made in oval, teardrop, and triangular shapes to match accordingly with your body.
Silicone breast forms are favorable because they feel most like a natural breast. Foam or fiberfill options are ideal for women who are still recovering or with sensitive skin.
Final Thoughts
Breast cancer surgery is life-changing and no doubt stressful for any woman to endure. At mastectomyshop.com we pride ourselves in our knowledge as well as our compassionate service. Feel free to contact us today with any questions regarding your breast form purchasing experience.