Breast prosthetics, also known as breast forms or breast prostheses, are a non-surgical option for women after a mastectomy or other type of breast surgery. Prosthetics allow you to achieve the shape of your natural breast or breasts without having to undergo further surgery.
Breast prosthetics come in all sizes and shapes and are specially designed to help women feel better about their look after a life-changing breast cancer surgery. Wearing a breast prosthesis is a very personal choice, and while some women choose breast reconstruction surgeries, others may choose to wear the prosthesis instead.
In addition, some women may opt-out of both the reconstructive surgery and wearing a prosthesis as well. Each woman is different and there is no right or wrong answer when it comes to post-surgery comfort.
Should I Get a Prosthesis?
Breast prosthesis allow women to achieve their womanly figure after serious and life-changing surgery such as a mastectomy. They enable you to comfortably wear the clothing you had prior to the surgery by filling up the empty spaces. Whether or not you should get a breast prosthesis is entirely up to you.
Breast prosthesis cost is sometimes covered by insurance plans. In that case, you will need to get a prescription from your doctor for the prosthesis for reimbursement purposes.
If you are not covered by your insurance plan but you still want to purchase a prosthesis after your surgery, a good resource to check with is your local chapter of the American Cancer Society.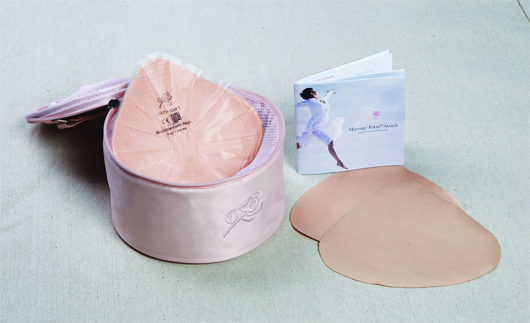 Where Do I Get a Prosthesis?
MastectomyShop.com offers several different options when it comes to breast prostheses and has a staff of board-certified professional fitters. Our fitters can ensure you are purchasing a breast form that fits and provides comfort as well.
How Do I Choose a Prosthesis?
First and foremost, choose your prosthesis based on comfort and functionality. Working with a certified fitter will ensure that you make the best purchase. Prostheses come in all shapes and sizes, materials, weights, and consistencies, and there is certain to be a breast form that works for you.
We also offer custom-made prostheses, which enables you to achieve the best fit and style in accordance with your body, skin tone and lifestyle. A laser scan or plaster cast is taken and then the prosthesis is fitted snugly against your body.
Main Types of Breast Prostheses
There are two main types of breast prostheses:
Polyfill or Foam - these are a lightweight model ideal for directly following your surgery during recovery. Lightweight prostheses are good for warmer weather and swimming.
Silicone - silicone prosthesis present a more natural look and feel but may be heavier and less comfortable.
Whether you decide on a polyfill or silicone prosthesis, one important benefit of wearing a breast prosthesis is that it helps restore symmetry and balance to your body. This is essential in avoiding long-term health issues including chronic neck and back pain.
Special Clothes That Fit a Prosthesis
While certain brands and retailers make special clothes for women following a mastectomy, if you opt for wearing a prosthesis you most likely won't need them. In most cases, women choose to purchase a mastectomy bra, which is a bra designed with pockets in the cup to hold your prosthesis in place.
Choosing the Right Bra for Your Prosthesis
Mastectomy bras are designed with pockets that hold your breast prosthesis securely in place. These pockets allow ease-of-access for cleaning or replacement as well.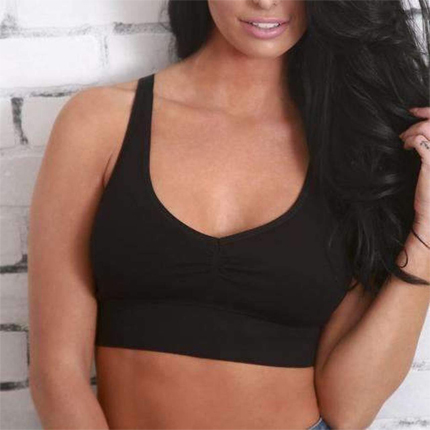 Finding and Paying for Breast Prostheses
Some insurance companies include breast prostheses under their coverage. Check with your provider before making any purchases. The best thing you can do is to first check-in with the American Cancer Society's Reach to Recovery program.
Final Thoughts
MastectomyShop.com has been an online provider of women's post-mastectomy products for over 30 years. If you or a loved one has recently undergone a life-changing breast cancer surgery, please feel free to browse our products and contact us today with any questions or concerns.