Directly following breast cancer surgery, many women will contemplate whether or not to get reconstructive breast surgery. Often the thought of immediately undergoing another major surgery is quite unappealing for many women.
Fortunately, there are other options for women who opt out of reconstructive surgery but who want to regain their shape and confidence. Silicone breast forms look and feel like natural breasts and are designed specifically for women who prefer a less invasive approach. Here are some tips for ensuring you choose the best silicone breast form for your body and lifestyle.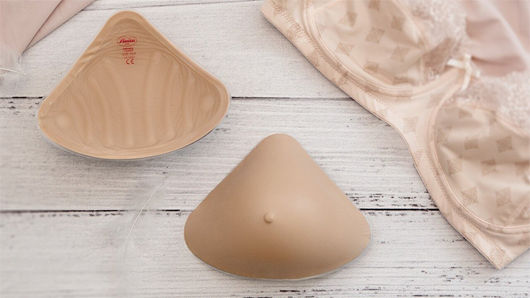 Explore Your Options
Many women are unaware of the various types of breast forms available following breast cancer surgery. While silicone forms have advantages over other types, it is important to become educated before making an investment.
The two most common types of breast forms are silicone or foam/fiberfill. Silicone is heavier and more closely resembles the natural feel of the breast, but is typically more expensive and can feel bulky and uncomfortable in warm temperatures.
Foam or fiberfill breast forms are more lightweight and ideal for sensitive skin following radiation therapy. They look and feel less like the real thing but are often more affordable than silicone forms.
Work With a Certified Fitter
A board-certified mastectomy fitter is trained in breast form sizing and is a knowledgeable resource for women who are searching for the perfect post-surgery breast forms. When shopping for your breast prostheses, you will find that working with a certified fitter can remove some of the stress associated with the process, and ensure that you find a breast form design that you can feel comfortable wearing.
In addition to taking all the proper measurements for band and cup sizes, the certified fitter will assess your surgery site for sensitivity in areas and scarring to make the best recommendation for your post-mastectomy needs.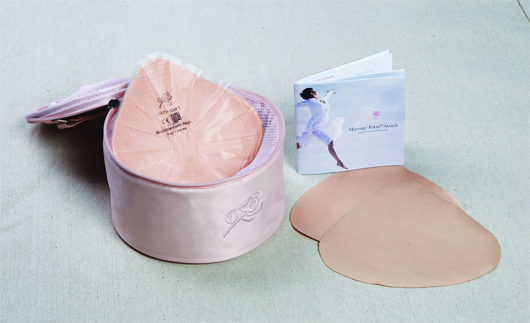 Assess Your Lifestyle Needs
If you're the type of lady who likes to be active, eventually you will be able to resume exercise as recommended by your doctor. Certain silicone breast forms are designed to be worn during swimming or other moderate exercises. This is a great way to feel better and get back in shape after your breast cancer surgery.
Speak With Your Doctor
Whether you are in the pre-surgery stages and planning for your post-surgery silicone prosthetic breast forms, or you have already undergone surgery and are just now planning for your new look, it is important to communicate with your doctor.
First and foremost, they may be able to write you a prescription for the breast forms which enables you to receive help from your insurance company. Secondly, they can provide you insight that might be helpful in the process of choosing your breast forms. They may advise against silicone breast forms if you receive radiation therapy, as this can extend the duration of sensitivity in the skin.
Consider a Mastectomy Bra
While relatively low-maintenance, silicone breast forms (and other types of breast forms) do require some care. Mastectomy bras come with special pockets that you can slip your breast form into and remove easily for cleaning. There are different types and styles of bras to choose from, in varying colors, sizes, and prices.
Last Word
Here at mastectomyshop.com, we are proud to be in the business of helping women through the recovery process of a major breast cancer surgery. For over 40 years we have been connecting women with products such as mastectomy bras and silicone breast forms to help them regain their confidence and reestablish their feminine look.