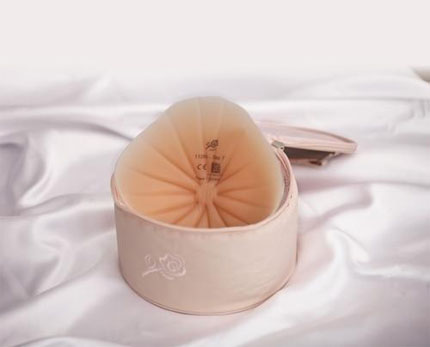 American Breast Care has been a trusted brand in mastectomy products for decades, thanks to their dedication to producing innovative and intelligent designs that cater to the unique needs of mastectomy patients. Here is a guide to help you find the right ABC breast forms for your body so you can look good and feel great after your mastectomy.
Types of Breast Forms
American Breast Care has developed a range of breast forms to suit the different preferences and activities of their customers.
Foam
Ideal for wearing inside ABC leisure bras or while sleeping, super lightweight foam breast forms are constructed from hypoallergenic fiberfill covered in soft fabric that is gentle on the skin. Foam forms fit neatly inside ABC pocketed mastectomy bras or can be worn with an adhesive backing to prevent shifting throughout the day.
Silicone
ABC silicone breast forms come in a range of models including the ABC Silicone Air which is 45% lighter than standard silicone breast forms thanks to the specially aerated silicone minimizing pressure on the chest wall and shoulders.
Another style of silicone form is the ABC My Form, which is constructed from a lightweight silicone shell filled with hypoallergenic fiberfill. These forms are adjustable at the back so you can create a custom fit.
Swim Forms
Unlike standard silicone breast forms, ABC swim forms are specially designed for use in the water. Most styles are typically constructed from ultra-lightweight aerated silicone for buoyancy and comfort. Swim forms feature a ribbed concave back to prevent suction to the chest wall, which also allows for increased air and water flow to prevent skin irritation.
Breast Form Shapes
American Breast Care breast forms come in a variety of shapes and sizes to suit the unique bodies of mastectomy patients. To find the best fit for your body type, visit a certified fitter for a professional fitting.
Oval
Oval breast forms are ideal for women with a full cup profile with equal volume both above and below the nipple. These forms are symmetrical and can be worn on both the left and right sides of the body.
Triangular
Triangular forms are another symmetrical style of breast form; however, this shape is best suited to women with a wide chest wall and with an average to shallow cup profile.
Teardrop
Symmetrical teardrop-shaped breast forms are ideal for women with a shallower profile which has more volume towards the bottom of the breast.
Asymmetrical
Asymmetrical breast forms are best suited to women who have undergone extensive surgery as this style features an elongated tailpiece that contours around the chest and under the arms or high up onto the chest wall depending on where you most need added volume. They are designed for use on either the left or right side.
Shapers
Shapers are designed to add volume and shape to the remaining breast tissue after a partial mastectomy or lumpectomy. These forms are much smaller than full breast forms but can still fit comfortably inside pocketed mastectomy bras without shifting.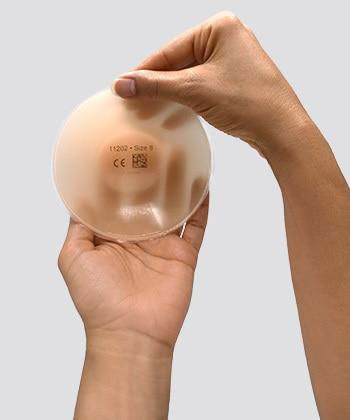 Care and Maintenance
Proper care and maintenance for your ABC breast forms can help them to perform better and last longer. So, in addition to creating an extensive range of breast forms, ABC also produces a variety of accessories to help you look after and store your forms including the elegant embroidered travel and storage case and cleansers.
Final Thoughts
ABC breast forms can help you regain your confidence after a mastectomy. To learn more about which ABC breast forms are right for you, call MastectomyShop.com on (877)-413-2272 to talk with our experienced sales representatives.