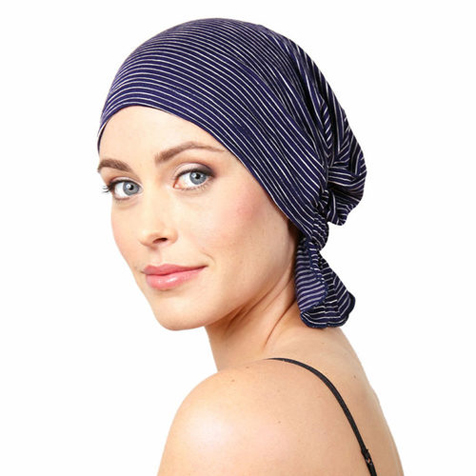 After receiving a breast cancer diagnosis, it is important that women prepare themselves both mentally and physically for the changes that will take place in their body during treatment, including potential hair loss.
Luckily, this is a challenge you don't have to face alone. At MastectomyShop.com, we offer more than just a selection of breast prosthesis and post-surgical bras, because we understand that not every cancer patient's treatment journey is the same and that access to Chemo Beanies and other hair loss solutions like hats with hair may be just as important to you as regaining your silhouette.
Even more important still, we also understand that a big part of dealing with the side effect of hair loss during chemotherapy goes beyond arming yourself with the right products: It's also about developing the mental and emotional coping skills you need to push through this challenging time.
The following list of tips and tricks for handling potential hair loss during chemotherapy can help you acquire the products, coping skills, and mindset you need for powering through hair loss and taking care of your mental and physical well-being while waiting for your hair to grow back.
1. Treat Yourself
Before beginning your chemo treatments, consider going to that upper-tier salon while you still have healthy hair and getting the sassy, short haircut you always dreamed about but were too scared to commit to doing.
If a cut doesn't sound like your cup of tea, get an elaborate up-do instead. Wear your favorite outfit and make a day out of it by treating yourself to a facial, mani-pedi, and a meal, too.
The fun doesn't end when your meal does: Take advantage of the opportunity to take some fabulous new profile pictures to post on your social media and show off your daring new look.
On top of the countless compliments, you are likely to receive on the photos, treating yourself to a day of pampering is about taking the time to appreciate and recognize your appearance and putting in the effort to make yourself feel good.
2. Empower Yourself
The idea of waiting for hair to fall out and not knowing when it will is very disheartening and troubling for some women. Instead of prolonging the inevitable and waiting with bated breath, consider cutting your hair off on your own volition in stages.
While the idea of physically cutting off your hair on your own might sound difficult or even terrifying, cutting your hair short before starting chemo gives you the ability to control when and where you will lose your hair: It's about affirming you still have control over your life, an emboldening and empowering feeling for many women.
3. Make Self Care a Priority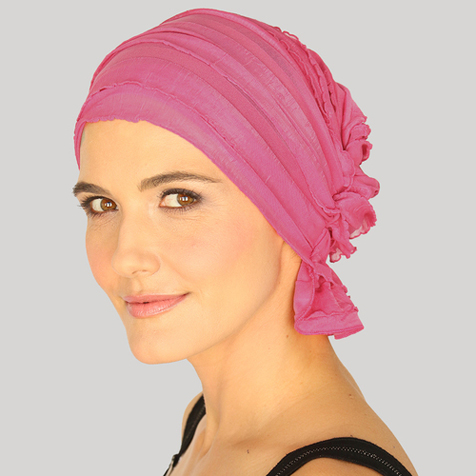 Start making it a priority to take time out of each day to care for you, and you alone.
Use this time to journal, meditate, take a bubble bath, go for a walk, listen to uplifting music, browse the internet for a sexy post-mastectomy bathing suit, or get a beautiful Chemo Beanie that speaks specifically to your style and makes you feel as fabulous as you are.
4. Develop a Support Network
When you are going through chemo, you will have days when you feel strong, happy, and ready to take on whatever your treatment throws at you, but you will also have bad days when it seems like it is simply too much of a burden to handle on your own.
The thing is, you don't have to handle it on your own, and you never should! Talk with your closest friends and family before your treatment to let them know how important it is to you to have a support network of people that you can depend on and go to on the days that are just too much to bear.
While asking for help may seem embarrassing, remember they won't know you need support unless you communicate it.
If you feel it is important to speak with others who are going through a similar situation, consider joining an online community of people or a support group for women who are also dealing with hair loss during chemo to vent your frustrations and celebrate your victories.
The Takeaway
Experiencing hair loss during chemo is natural, and millions of women have felt what you are feeling. Look to those examples, your friends and loved ones, and your inner strength when handling hair loss, treating hair loss and waiting for hair regrowth. Remember that your hair does not define who you are now and who you will be after chemo. Your hair follicles and hair shaft have not been destroyed and you can expect to regrow your hair, but in the meantime spruce up your post-mastectomy wardrobe with some incredible Chemo Beanies.