If you are about to have a mastectomy, you can expect to experience a number of physical and emotional changes. A decreased range of motion, changes in skin sensitivity, and swelling are just some of the ways your body responds following surgery. But you can prepare for your recovery as much as possible by creating a comfortable and stylish post-mastectomy wardrobe.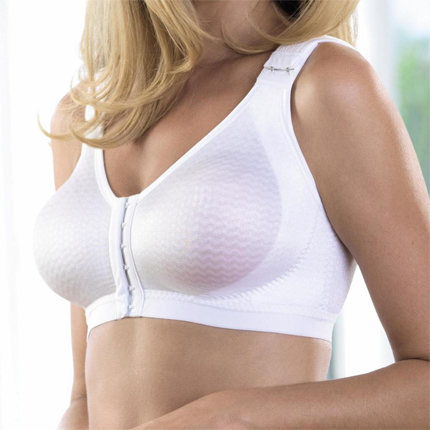 1. Recovery Takes Time
Whether you have a bilateral mastectomy or lymph node removal, breast surgery is a major procedure and your body needs time to recover. You shouldn't expect to be back to your old self immediately after surgery. Be prepared for the way you look and feel to change from day-to-day. You can help to ease into your recovery period by equipping your wardrobe with a few key items.
Purchase a post-surgical bra such as the Anita Compression Bra. Post surgical bras use compression technology to prevent a dangerous condition known as lymphedema from causing infection. The gentle compression also enhances blood flow to the area to speed up your recovery. Ensure that your compression bra is constructed from breathable material that allows for optimal air circulation around the wound site.
Compression bras are also ideal for recovering after a mastectomy with immediate reconstruction. The pressure helps to keep implants in place to prevent dislocation. For added compression, many post-surgical bras feature a removable post-operative belt which applies pressure over the top of the chest as well as on your breasts and under your arms.
Following mastectomy or reconstructive surgery you may experience some swelling and tenderness that limits your range of motion. When shopping for a recovery bra, look for features such as front closures and Velcro straps to prevent over extending arms, and removable drainage pouches for easily changing drainage tubes.
2. Comfort is Key
During the weeks and months following your mastectomy surgery, rest is vital to allow your body to heal. The skin on your chest and around your wound site may feel raw or sensitive, your muscles and joints will be sore and stiff, and you may experience some lethargy. Getting adequate rest can help you to manage your recovery more easily which is why you should stock your wardrobe with pieces that offer the best comfort possible.
Start with the basics. Leisure bras help to support remaining breast tissue and often feature pockets for lightweight foam breast forms if your doctor gives you permission. Continue to wear a front closure bra for the first couple of weeks at home for easy dressing. The wide back bands and non-adjustable straps do not contain wires or plastic which could dig in causing discomfort and ultrasoft, breathable materials such as cotton or microfiber are kind to delicate skin.
A cozy pair of pyjamas should be your go-to outfit for relaxing at home. Cool Jams pyjamas are specially designed for women after mastectomy surgery with the camisole style featuring a built-in shelf bra for added support. The pyjamas are constructed from moisture wicking material to help regulate your body temperature while you sleep.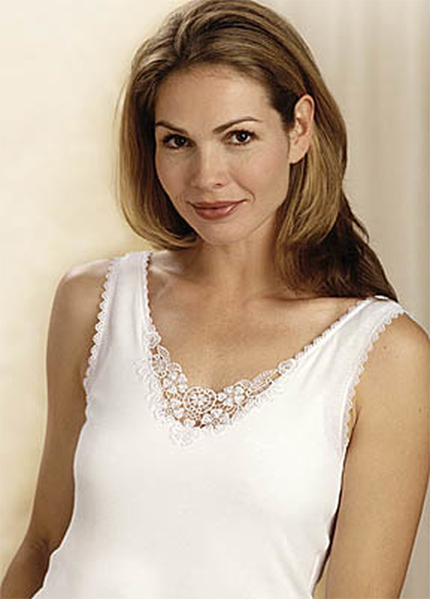 3. Layers, Layers, Layers
Breast cancer diagnosis and treatment takes an emotional toll and many women find that they lose a little self-confidence after mastectomy surgery. Some breast cancer survivors find that wearing layers and loose garments can offer the right level of coverage to help them regain their confidence.
Many women feel apprehensive about wearing low cut tops or dresses, but a mastectomy camisole can help to disguise surgical scars high on the chest and can be worn either on its own or underneath another garment. Look for mastectomy camisoles that feature adjustable straps to maximize your comfort and a pocketed shelf bra to hold breast forms.
The Truelife Jennifer Mastectomy Camisole is made from a luxuriously soft cotton knit and features an inner hook-and-eye pouch for holding light foam forms. It has a beautiful lace panel across the chest and delicate scalloping along the straps for an added feminine touch.
4. Choose Your Fabrics Wisely
Some women may experience changes in the texture of their skin following a double mastectomy and chemotherapy. Radiation therapy can also change the feel of the muscle tissue in your chest. This means that following breast cancer treatment, you need to be careful about which fabrics you wear to avoid irritating your skin.
Natural fibers are the best option and could include fabrics such as cotton, linen or wool. However, clothes made from high performance fabrics with moisture wicking properties or enhanced temperature regulation are also valuable additions to your wardrobe.
When it comes to garments like mastectomy bras and briefs that are directly on your skin the texture of the fabric plays a major role in your comfort. Look for bras and briefs made from ultrasoft microfiber for optimal air flow. Choose bras with flat seams or seamless construction to prevent seam rubbing on your skin.
The Jodee Seamless mastectomy bra is an essential item for your post op mastectomy wardrobe. The microfiber construction not only feels great on your skin but allows the bra to be worn discreetly under tight fitting garment. The bra cups are gently molded to enhance your shape and feature bilateral interior cups to hold breast forms. Wide, padded straps minimize shoulder discomfort by evenly distributing the weight across your shoulders and back.
For women who have suffered hair loss due to chemotherapy, the skin on your head also needs protecting with soft fabrics. Chemo Beanies are constructed from breathable stretch knits that keep your head cool in summer and warm in winter. The beanies do not need to be re-tied for fast head protection on the go, and come in a wide range of colors and patterns to suit your style.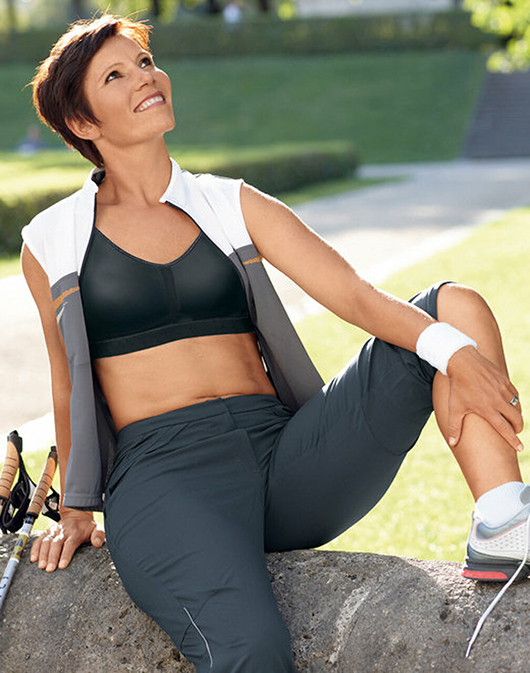 5. Wear Clothes That Support You
Although your body will have gone through major changes both physically and emotionally, many women find that they have a greater awareness of their bodies and understand how their bodies need to be supported. With a good foundational wardrobe, you can experiment and express your personal style with confidence.
Supportive bras are highly recommended for any post-mastectomy wardrobe whether or not you have had breast reconstructive surgery. Mastectomy bras are designed to support your body after surgery with clever features to hold breast forms securely and enhance your comfort.
However, avoid buying mastectomy bras with underwires for at least a few months after your mastectomy. Wires can dig in and irritate wounds sites. Wireless mastectomy bras such as the Amoena Bianca Wirefree Mastectomy bra offer ample support for your breast forms and remaining breast tissue by using gentle padding, wide under bust bands and high performance fabrics.
Exercise is a great way to support your physical and mental health post-surgery. Whether you have had reconstructive surgery or not, supportive sport bras are vital when exercising.
When shopping for mastectomy sport bras look for wide padded racer back straps for added comfort and support. A mastectomy sports bra is constructed from a breathable, moisture wicking material to keep you cool and fresh and should feature an ergonomic back panel for a wider range of motion. Cups should feature bilateral pockets for holding lightweight breast forms, and should come up high on the chest to minimize bounce.
The Wrap Up
In the end, you aren't going to feel comfortable in your clothes if they don't reflect your personal style. Mastectomy fashion has come a long way and now big brands offer a huge range of apparel in a variety of styles to suit your needs.
To find out more about the selection of gorgeous mastectomy apparel we have available, call MastectomyShop.com on (877)-912-0775 to speak with our friendly staff and let us help you to look good and feel great during your recovery.