Your hair is a big part of your identity, and although you can live without it, when it's gone, you may feel as if a part of yourself goes with it. Insecurity over your hair loss can impact your confidence and take an emotional toll, making the recovery process more challenging. Fortunately, there are several options, including finding a wig, to make you feel like yourself again and provide you with the confidence to get back out in the world.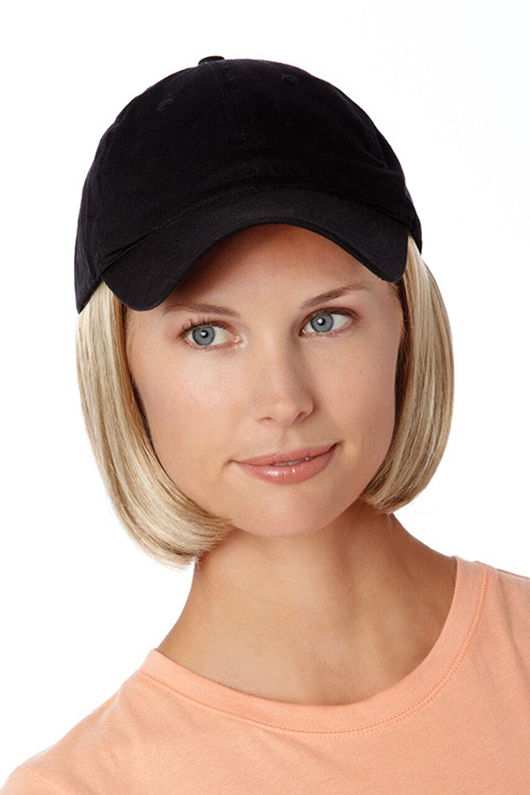 With so many types, colors, and styles of wigs available, you may find a new look to update your style. With a few tips, you can also achieve a natural look to help you wear your wig with confidence.
Select the Correct Size
As with anything, accurate sizing is vital for achieving a natural look. This also applies to wigs. The wig cap should fit your head snugly without strain or pressure.
While many models on the market allow for adjustability, it is best to measure your head to find the right fit. For accurate head circumference measurements, place one end of the tape measure at your hairline in front, then wrap it behind one ear to the nape of your neck. Take it around to the other ear, then join back up at the front of your hairline. Repeat the measure a few times to find an average size or ask a friend to help.
Your measurement will fall within a specific range, determining your wig size. For example, if you measure approximately 21¼", look for a small wig size. If you measure closer to 23", a larger size is ideal.
Choose Your Preferred Type
While human hair wigs may look and feel more natural, there are high-quality synthetic wigs that let you achieve a realistic appearance as well. Determine your preferred type based on your own personal preferences.
Authentic human hair wigs are often more expensive than their synthetic counterparts and require frequent shampooing and conditioning, just like your natural hair. However, they tend to last longer and can be styled, colored, or permed to suit your style.
Choose Lace Fronts and Monofilament Tops
The part and hairline are two areas that can make all the difference in creating a more natural-looking wig.
To create a natural hairline illusion, you want the hair in the wig to appear as if growing from your scalp. Lace front wigs can achieve this seamlessly. You'll want to match the color of the lace front so that it blends in with your scalp's natural color.
Monofilament tops also help provide the natural illusion for the part in the wig. Each human or synthetic hair is sewn into the wig individually, allowing it to move about more freely. You can part it on the side or in the middle, or wherever you like, and it will make the wig look real.
Line Up Your Wig
Each time you put your wig on, line it up exactly with your hairline for the most natural look. It might take slightly longer to get it just right, but you'll appreciate your effort once you glance at yourself in the mirror.
Blend Natural Hair with Wig Hair
If you still maintain some of your own hair or even baby hairs after your cancer treatments, you'll want to blend it with the wig's hairline. This will take a little practice on your part but will provide a more natural-looking hairline once you master the technique.
Attach the wig to the top of your head but back slightly further than usual so you can still see your natural hairline. Use dry shampoo, spraying it along your hairline and in the wig's part. Work your fingers through these areas until everything is teased together.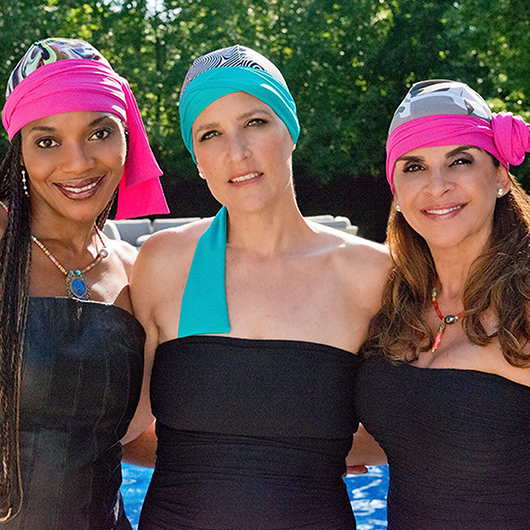 As you become more used to wearing your wig, you'll learn additional tricks to create a more natural look. For example, create a non-straight part to make the style look more realistic. You may even want to change up your looks every now and then, substituting a hat wig when exploring outdoors or wearing a scarf around the hairline section to create your own unique style.
Final Thoughts
While handling everything that goes with a cancer diagnosis, your appearance is often put on the back burner. However, taking the time to focus on your appearance can be a way to stand up and express who you are, even without your natural hair.
Here at Mastectomyshop.com, we understand the many challenges you face and want to help you look your best as you make your way through these difficult times. We are always just a phone call away, at (877) 413-2272, to answer any questions you may have about wigs and headcovers.