Following breast cancer surgery, sports bras offer the safety and support you need to get back to your workouts or to wear every day in place of regular mastectomy bras. Choosing the right fit and premium materials and design from the start can lead to long-lasting use and comfort.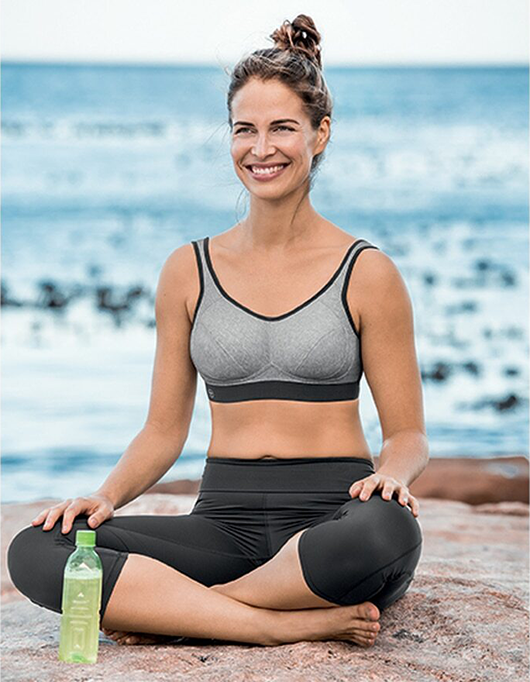 But what happens when your sports bra begins to show its age after numerous wearings and washings? You know that its performance diminishes over time, but you just can't toss out one you've felt comfortable in for so long.
There may be hope for prolonging an old sports bra's usefulness until you can find a suitable replacement or recycle it in a way to be still beneficial.
Signs Your Sports Bra is Getting Old
There are noticeable signs that your old sports bra is on the way out, including:
The bra fit is too loose, feeling slightly less snug and supportive
Bra straps are overly stretched and slipping off your shoulders
Band on the bra rides up when you're working out
Material feels less soft, starts pilling, and irritates your skin
Less moisture-wicking occurs
Breast form pockets feel stretched and cannot secure your prosthesis like they once did
While each sports bra is an investment, you need to ensure you provide your new body with the optimal amount of support and comfort available as a breast cancer survivor. This doesn't mean you have to throw an older sports bra out, at least not right away. Here are solutions for how to get the most out of them before saying goodbye.
Solutions For Getting the Most Out of Your Old Sports Bras
Depending on how worn your sports bra appears, consider any or all of the following solutions.
Try tightening the fit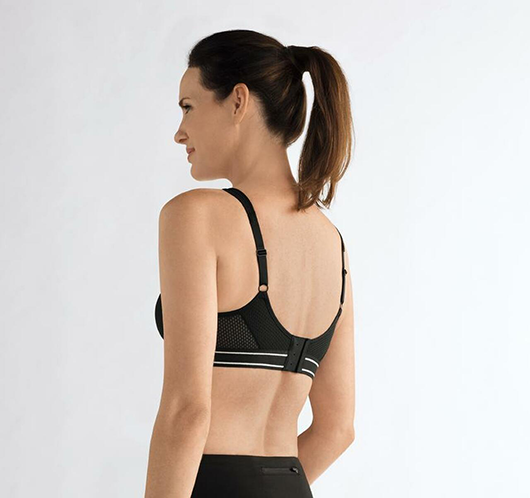 If your sports bra has adjustable straps, try tightening them slightly. Avoid letting the straps dig into your shoulder, however. Another way to tighten is by adjusting the back fit if it has a hook closure, like that found on the Amoena Performance Sports Mastectomy Bra. Many sports bras have convertible straps. Try using the bra in the racerback configuration for added support.
Care by hand washing only
If you still have some support, resist tossing your sports bra in the washing machine or dryer and subjecting it to harsh tumbling and high heat. This combination can break down the elastic even more. Instead, delicately hand wash and lay flat to air dry.
Wear two bras instead of just one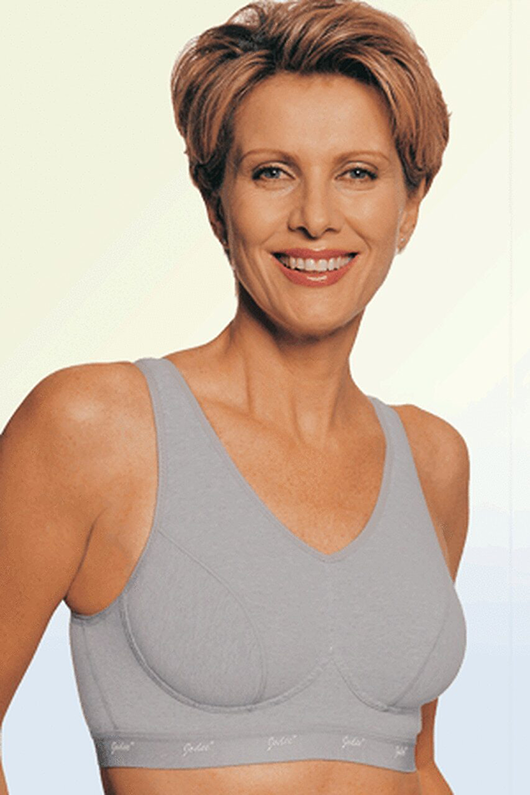 While this may appear counterintuitive, it is a way to prolong the usefulness of your favorite sports bra. Wear a newer sports bra or mastectomy bra underneath or over the top of the aging one. Together, these provide additional support where you need it most.
Designate for pool or hot tub wear
Designate your fading, slightly stretching sports bras for relaxing soaks in a hot tub or casual dip in the pool. While it's true that chlorine, sunscreen, and lotions can deteriorate fabrics and elastic, wearing sports bras already on their way out here saves your newer sports bras and mastectomy swimsuits for working out or laying on the beach.
Repurpose and get creative
When the shoulder straps are too far gone and can't tighten, it's time to consider repurposing your sports bra. A unique way to do this is to turn it into support for a backless blouse or dress. Detach the straps first, and cut where the back band meets up with the cups on the sides. Sew the remaining cups directly into a dress or top.
If you enjoy sewing, get creative and make your own top using the entire sports bra or just parts to create support. This allows you to slip it on or slip it over a mastectomy bra for additional support and comfort.
While sports bras are designed for support for both high- and low-intensity activities, a bit of fading or stretching doesn't have to mean tossing them in the trash. Prolong their lifespan by using them for activities other than sports or repurpose them in a little black, backless dress.
Explore What Mastectomyshop.com Offers
When you're ready to find a new sports bra, swimsuit, or regular bra, Mastectomyshop.com offers a variety of choices. Our compassionate staff can help you determine the right size, support, and design for your particular needs. Browse our collection of sports bras online, check out the links on this page for inspiration, or call us at (877)-413-2272 today for assistance.