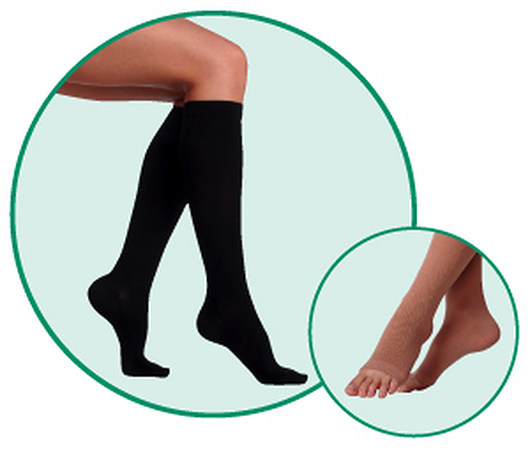 After cancer treatment and breast surgery, some patients can experience a side effect known as lymphedema. Lymphedema can have serious consequences for your health and can slow down your recovery. Recovery garments such as compression socks can help you prevent and alleviate the symptoms of lymphedema.
Here is our guide to compression socks and how they can help with lymphedema after breast cancer surgery.
What is Lymphedema?
An essential part of your immune system is your lymphatic system which consists of lymph fluid that transports white blood cells throughout the body. When your body if fighting an infection or sustains trauma - such as during surgery - lymph fluid rushes to the wound site to eliminate pathogens and repair cells.
Lymphedema is a condition that causes excess lymph fluid to build up in the soft tissue due to blockages, preventing the removal of pathogens and cellular debris. It typically affects the extremities such as the hands and legs, but you may also experience fluid build up around the incision site after surgery. While swelling in itself is not problematic, lymphedema can lead to secondary complications such as infection, skin conditions and inflammation.
How Compression Socks Work
Unlike the cardiovascular system which has a biological pump to move blood around the body - the heart - the lymphatic system has its own system of valves and vessels which requires manual movement using the body's muscles and joints.
Compression socks work to enhance the natural movement of lymph fluid through this system by using stretch material that compresses and massages the leg to decrease the diameter of the vessels inside. The socks gradually reduce pressure towards the knee drawing the lymph fluid away from the foot and preventing pooling.
Other compression garments such as mastectomy camisoles, bras, and sleeves work in a similar way focusing on different areas of the body. Your doctor may recommend that you purchase a post-surgical compression bra to wear immediately after your mastectomy and may also suggest that you use compression socks if you are considered to be at an increased risk of lymphedema.
Benefits of Medical Grade Compression Socks
There are many benefits to wearing compression socks beyond protecting your health after surgery, some of the benefits and features of compression socks include:
Preventative
When worn immediately after surgery, compression stockings can minimize fluid build-up in the tissue around the wound site. Additionally, after having decongestive treatments applied by a lymphedema therapist, wearing compression garments can prevent lymph fluid from returning to the affected area.
Speeds Up Healing
Compression socks and garments aren't just for alleviating lymphedema. In addition to compressing lymph vessels, compression garments can also improve blood circulation around your body. This can flood your wound site with important nutrients that can boost cell renewal and speed up the healing process.
Non-Invasive
If left untreated lymphedema may need corrective surgery to drain the fluid from the tissue and repair the damaged tissue and blood vessels. Compression garments are a non-invasive way to alleviate mild lymphedema symptoms and can eliminate the need for painful surgery.
Comfortable
Compression socks are constructed with high-performance materials that are designed both to apply gentle, consistent compression throughout the day while boosting blood flow. The stretch knit material fits snuggly over your foot and lower leg and features a beaded silicone border to prevent the sock from slipping.
Discreet
Compression socks are designed to look and fit like your regular socks. The ultra-thin stretch material and smooth opaque knit means that they can be worn under any garment and fit snugly inside your shoes.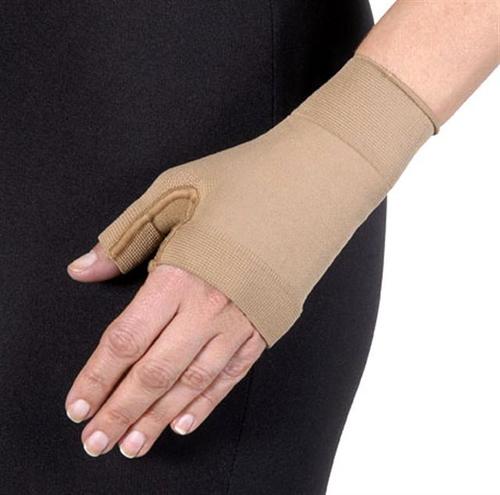 The Takeaway
Compression socks should be an essential part of your post-mastectomy wardrobe. You can also find compression sleeves that can reduce fluid retention in your hands and arms which is important for women who need both a mastectomy and lymph node removal.
To find out more about the range of compression garment and recovery wear we have available, contact the friendly staff at Mastectomyshop.com at (877)-912-0775.