Fall's unpredictable weather can make it hard to find the right clothes to wear to keep you comfortable throughout the day. Layering your outfits with camisoles is a great way to keep cool when the sun shines and cozy up when the weather turns cold. Here are our favorite mastectomy camisoles to prepare your wardrobe for fall.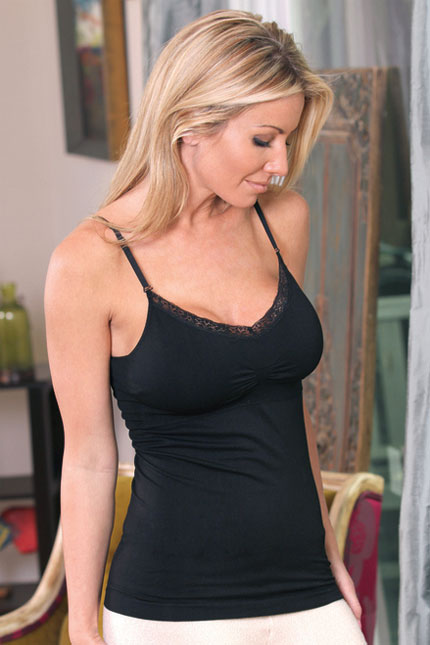 This comfortable cotton stretch cami will become a mainstay in your fall wardrobe that you will come back to again and again. The light cotton fabric lies discreetly under t-shirts and sweaters but is also a dense enough knitto wear on its own.
The Coobie V-neck camisole fits and flatters your body with lightly padded cups that are removable and subtle touch of lace across the decollete for added coverage. It can also be a versatile addition to your closet with detachable straps so you can wear it as a bandeau top.
The Coobie V-neck comes in black and nude to blend in seamlessly with your current wardrobe items, as well as rich pomegranate red to add a bold splash of color to your fall outfits.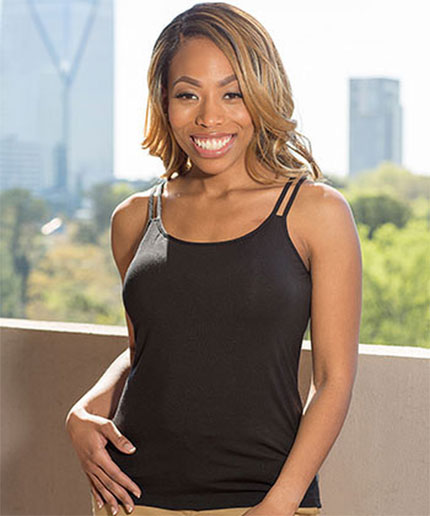 American Breast Care is renowned for creating products that are as beautiful as they are functional. The ABC Kalena mastectomy camisole is no exception, with a sleek modern design that is designed to be gentle on your skin and comfortable whether you are cozying up at home or enjoying the brisk fall weather.
With a built-it pocketed bra to hold breast forms and chic double strap design, this elegant contemporary camisole can be worn comfortably under warmer garments or on its own when the sun starts to shine.
The Kalena comes in black and blush colors and in a wide range of sizes from small to 3XL.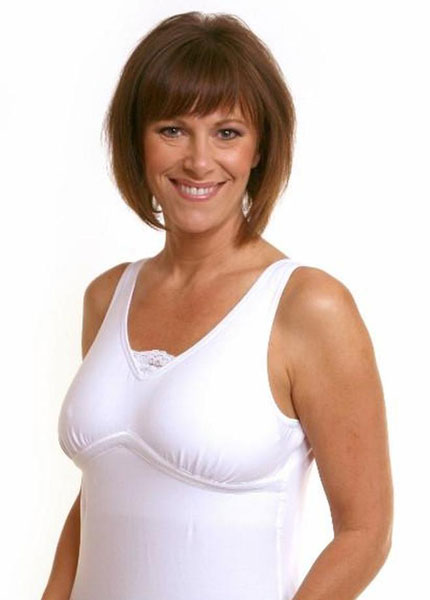 Immediately following your mastectomy surgery, it is recommended that you wear a post-surgical camisole to prevent complications due to lymphedema, but that doesn't mean that you can't look stylish while you recover.
The Dawn Post-Surgical Camisole by Wear Ease features beautiful feminine design elements including a stretch lace panel across the chest and slight ruching on the cups which contain a built-in shelf bra with pockets for holding breast forms.
The camisole is constructed from stretch combed cotton that has been created to apply gentle pressure to aid recovery with "no pill" technology to be kind to sensitive skin.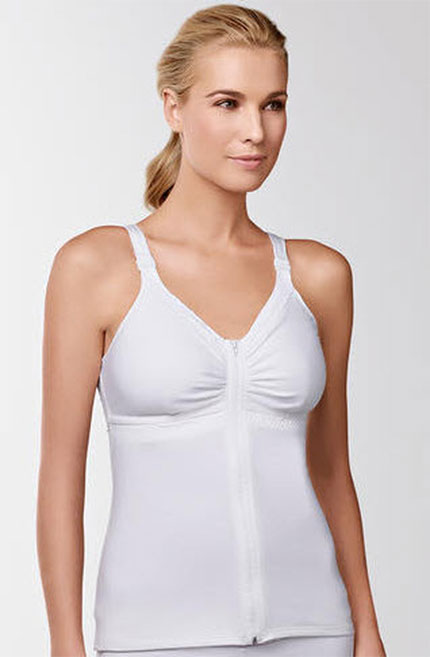 A great option to help you transition from recovery to resuming your everyday activities this fall is the Amoena Hannah mastectomy camisole.
The ultra-soft cotton/elastane fabric provides just enough pressure to support healing while still being gentle on your skin. It features a zip front closure and soft padded straps, and cotton pockets to hold your breast forms.
The wide straps flow into a high back for smoothing and providing additional support to the interior bilateral pockets to hold your post-surgical forms.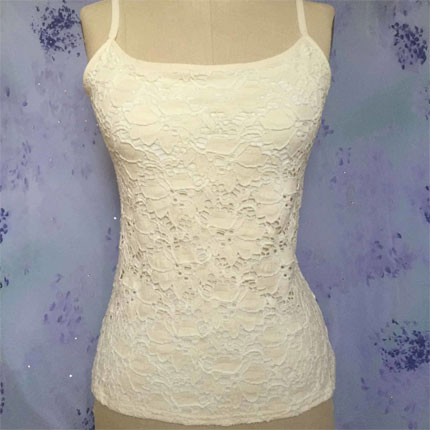 The Still You Alise Cotton Lace camisole is an essential part of any woman's fall wardrobe and can dress up any outfit or be worn on its own.
The camisole is constructed from a soft knit lining covered with sexy jacquard cotton lace in a variety of colors including classic black, white and nude, as well as cadet and caribbean blue.
The camisole features bilateral interior pockets sewn inside a hidden shelf bra which allows you to wear the camisole with or without breast forms. It also has adjustable straps to allow you to create a more comfortable fit.
Final Thoughts
A mastectomy camisole is perfect for either wearing on its own or layering under warmer garments making it an essential part of your fall wardrobe. To find a mastectomy camisole to suit your style, call MastectomyShop.com on (877)-912-0775 to talk to our friendly staff about your fall wardrobe options.