Most breast cancer patients who undergo a mastectomy are faced with a choice: Do I get reconstructive surgery or live without breasts? With a breast prosthesis, women who choose not to have additional surgery can enjoy better balance, wear clothes more comfortably, and regain their confidence post-mastectomy.
Every woman has a unique body shape and breast profile, so it is important to find the correct breast forms to achieve a comfortable fit and a natural look. Find out how to choose the best breast prostheses for your body with our helpful guide.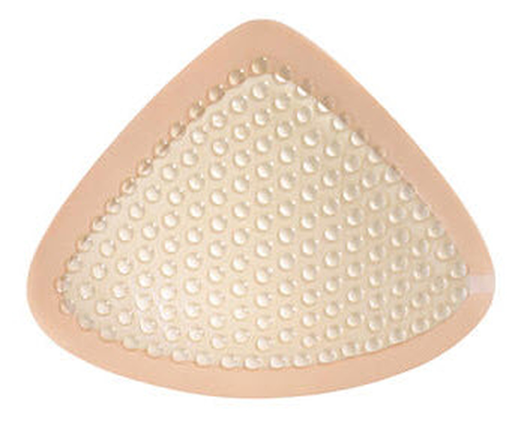 Types of Breast Forms
Breast prostheses come in a wide variety of styles to suit your needs whether you want something lightweight to relax around the house, a waterproof form for exercising, or an artificial breast that looks as real as your own. Some of the most common types of breast forms include:
Silicone
Silicone breast forms are the most popular types of prostheses as they mimic the weight, drape, and look of your natural breasts. They are made from a medical-grade silicone shell that is either filled with silicone gel or fiberfill.
Foam or Fiberfill
For a lightweight option that is perfect for lazy days at home, sleeping or exercising, choose fabric breast forms that are filled with foam or fiberfill. Foam forms are easy to maintain and are machine washable. They can also sit inside pocketed mastectomy bras or be worn directly against the chest wall with skin-friendly adhesives.
Swim Forms
While standard breast prostheses can be worn in the water, it is not recommended as they can become waterlogged and irritate the sensitive skin on your chest.
Swim forms such as the Amoena Aqua Wave Silicone Swim Form are 30% lighter than regular forms and are ideally suitable for the water as they feature a concave ribbed backing that allows water the slide off easily.
Partial Forms and Shapers
If you have had a lumpectomy, lymph node removal, or partial mastectomy, you will have retained some of your natural breast tissue. This means standard breast forms are unsuitable and you need a partial form or a shaper. Partial forms come in a variety of shapes according to where you need to place the form, whether under your arm, on top of the chest wall, or under the breast tissue.
Custom Forms
To get the perfect fitting breast prosthesis, choose custom forms. ABC custom breast forms are designed to fit exactly to the contours of your body to give you shape and definition where you need it most and they can be matched to your exact skin tone.
Different Breast Form Shapes
The shape of the breast forms you need depends on the natural shape and profile of your breasts, as well as the types of surgery you have had. For women who have had a bilateral mastectomy, you have a wider range of options. However, always choose a shape and size that is in proportion with your body to achieve the most realistic look. Some popular shapes include:
Triangle
Triangle shapes have a winged shape and a top that tapers upward making them the right choice for women with an average cup profile and a wide chest wall.
Oval or Round
Oval or round shaped forms are suitable for women who have a full cup profile but have an equal volume of breast tissue both above and below the nipple.
Teardrop
Teardrop forms have a tapered top and rounded bottom which are best suited to women with a shallower cup profile and have more volume below the nipple.
Asymmetrical
Asymmetrical forms are designed to be worn only on one side of the body - either left or right. They feature a tapered wing that fits underneath the armpit and is ideal for women who have had both a unilateral mastectomy and lymph node removal.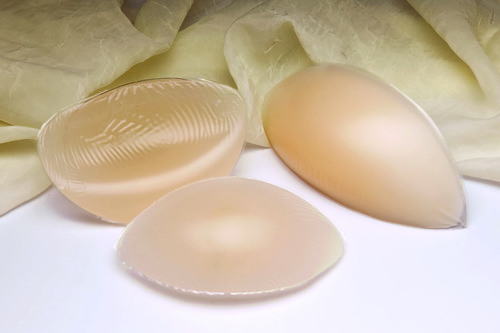 Go for a Fitting
If possible, one of the best ways to find the correct shape breast form for your body is to go for a professional fitting with a certified fitter. During the session, the fitter takes accurate measurements of your body and asks important information about your surgery to help you choose a breast form and mastectomy bra that is right for you. They can also give you tips on how to wear a prosthesis and how to care for and maintain your breast forms.
Final Thoughts
If you have chosen not to get breast reconstruction, but want to recover your curves after mastectomy surgery, Mastectomyshop.com offers the best range of breast forms, mastectomy bras, and breast care products on the market.
Browse our full selection online, or contact us at (877)-413-2272 to speak with our support staff to learn more about how the right breast form and mastectomy bra can improve your quality of life after breast cancer.