Breast cancer surgery is a life-changing experience. After a mastectomy, some women opt for reconstructive surgery, while others do not want to undergo another invasive operation.
There are alternatives to surgical breast reconstruction available for those who opt-out of additional surgery. Breast forms can help you achieve your pre-surgery look, restoring symmetry and balance to your body.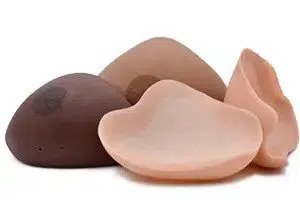 Why Choose an ABC Custom Breast Prosthesis?
Breast forms offer a realistic alternative to surgery by recreating the feel and weight of breast tissue. While ready-to-wear breast prostheses can be an excellent choice, some models can irritate the skin or may not match your remaining natural breast tissue, causing your silhouette to appear uneven. If you are unhappy with your current breast form, consider an ABC custom breast prosthesis for a more comfortable life-like alternative.
American Breast Care (ABC) is one of the leading manufacturers of state-of-the-art post-mastectomy products. They are dedicated to helping women achieve fuller lives after breast surgery and cancer treatment.
An ABC custom breast prosthesis is designed to contour the natural curves of your chest wall after breast surgery. This makes it ideal for women with a concave chest wall or uneven breast tissue distribution. Whether you've had a simple mastectomy, breast-conserving surgery, radical mastectomy, or a lumpectomy, it can help restore your shape.
The custom fit ensures the best lightweight comfort possible, prevents friction irritation, and keeps the breast forms in place throughout the day. ABC's custom-made breast forms feature Advanced Cooling Technology (ACT), which absorbs body heat and transforms it into a cooling sensation to help regulate your temperature.
ABC's custom-made breast prosthesis also comes in numerous color options, so you can wear a form that matches your skin tone and areola for the most natural look.
Consider an ABC custom breast prosthesis if you have undergone any type of breast cancer surgery, such as a full or partial mastectomy, lumpectomy, or breast conservation.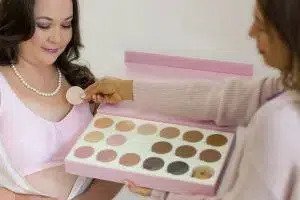 How to Get an ABC Custom Breast Prosthesis
Designing and fitting an ABC custom-made breast form is a straightforward process. In just three visits, you'll have a high-quality prosthesis that perfectly matches your proportions and skin tone.
Pre-scanning consultation
During the initial consultation for your custom breast form fitting, you'll meet with a certified mastectomy fitter. Your mastectomy fitter may ask you questions about your breast cancer journey, including the type of surgery you've had. The certified fitter's role is to present you with product options, such as color and style, describe the scanning process and discuss insurance and payment options.
If both you and your certified fitter decide that an ABC custom prosthesis is suitable for you, she will take your mastectomy bra measurements. A mastectomy bra can stop the breast from shifting, causing discomfort and asymmetry. At the end of your initial appointment, the fitter schedules a personal scanning session with you.
Personal scan session
When the day your personal scan appointment arrives, your certified fitter will fit you in the bra used in your initial consultation. She will go over the entire scanning process with you, provide you with instructions, and answer any questions you might have.
During the scan session, a set of removable stickers are applied to your chest and torso areas, followed by a round of several pictures. Then, using the latest 3D scanning technology and software, she takes scans of your chest with your bra on and off. This information and your skin color selection will be sent to the ABC manufacturing team in Georgia. A team of dedicated breast form designers engineer your custom breast prosthesis to match your fit and color specifications.
Final fitting appointment
It takes 6-8 weeks after your scan session for your breast forms to be fabricated. Once they are ready, your mastectomy fitter will contact you for a personal fitting appointment.
During the fit appointment, your mastectomy fitter secured the custom prosthesis in the mastectomy bra you wore for your initial appointment. They'll show you how to insert the breast form into the interior cup pockets and adjust it to fit your contours.
Your fitter will also provide you with care instructions to prolong the life of your ABC custom breast form.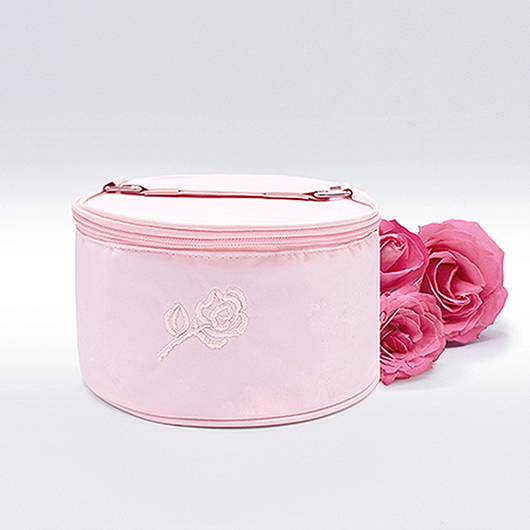 Find the Most Comfortable Breast Forms at Mastectomyshop.com
At mastectomyshop.com, we are proud to work with American Breast Care and recommend their custom breast prosthesis services at A Fitting Experience Mastectomy Shoppe. We carry a wide range of mastectomy and recovery products to support breast cancer survivors. Contact us today at (877) 413-2272 for all your post-mastectomy needs.
FAQs
Does my insurance company cover custom external breast prostheses?
According to the Women's Health and Cancer Rights Act, private insurance plans that cover the cost of a mastectomy must also provide coverage for external breast prostheses. Most insurance companies cover the cost of a pair of external breast prostheses every two years or a lightweight foam breast form every six months.
Is 3D scanning technology safe?
3D custom scanner technology is safe and effective. The scanner does not emit any radiation or lasers that could harm your body.
How do I care for my ABC custom breast forms?
Your ABC custom external breast prostheses are delivered in a beautiful pink suede storage and travel case. Keep them inside the case to protect your breast forms when you aren't wearing them. Wash them with mild detergent and warm water each day and dry them thoroughly before storage.