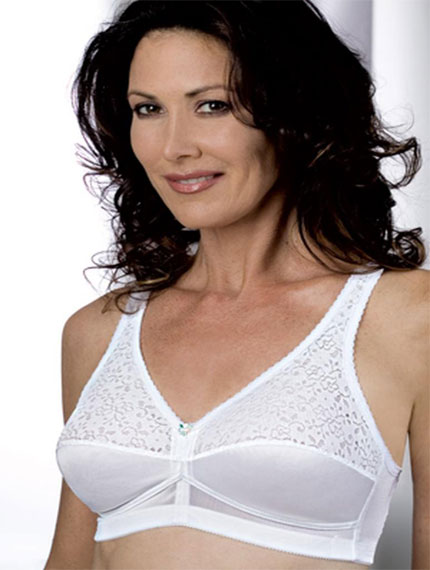 After having a mastectomy or another form of breast surgery, navigating the seemingly complex world of post-surgery bras can be difficult at first. However, MastectomyShop.com's brand spotlights are designed to help you learn about the benefits of some of the best brands responsible for high-quality mastectomy bras. Jodee and their brand of perma-form bras are one example of an excellent product from a leading brand.
What is a perma-form bra?
One of the first accessories many women consider after their mastectomies is a set of mastectomy breast forms. Some of these breast forms can be reused in different bras, as they are removable pieces that can be inserted in the pockets of many different mastectomy bras.
However, perma-form bras come with forms sewn into the pockets of the bras for ease of use. While wearing a perma-form bra, you will not need to worry about insertion and removal of breast forms every time you change bras.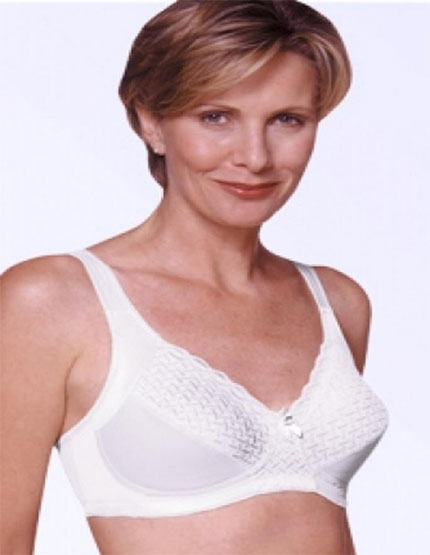 Jodee's perma-form bras are all custom made so they will be comfortable and supportive for everyone who chooses to buy one. If you want to buy a Jodee Perma-Form Bra, you can choose to either have both cups filled with perma-forms if you have had a double mastectomy, or just one if only one breast has been operated on. As such, there is a high level of customization required to make a Jodee perma-form bra.
Lightweight design
Jodee perma-form bras are designed specifically with the customer in mind (even more than most bras, because they are custom-made). The Jodee perma-form bra is lighter and cooler to wear than other bras that use silicone breast forms, making it easier on the back and shoulders. Instead of silicone, Jodee perma-form bras are made with a light foam material sewn permanently into the style of your preferred bra.
In addition to the lightweight nature of the perma-forms, these bras have a weighted core, which leaves the forms light but restores additional balance to the body.
Comfort
Wearing a bra with foam inserts in warmer weather and climates is much more comfortable than wearing a bra with silicone inserts, so Jodee perma-form bras are an excellent choice for people living in warmer places or people looking for cooler bras during the summer months.
Jodee perma-form bras are also designed for ease of use, which makes them an excellent solution if you have arthritis, or other health concerns that may make inserting silicone bra forms difficult each time you need to put on a bra.
Quality guarantee
All Jodee perma-form bras come with a six-month limited warranty that will cover any defects of the breast form that occur during the warranty's period. Since all Jodee Perma-Form Bras are custom made for maximum comfort and ease of use, this warranty allows for customers to make sure they have a bra that is as well-fitting as possible.
Care
Jodee perma-form bras are made with care and should be maintained with care as well. These bras should be hand washed and line dried to maintain their shape and custom design.
Where to find Jodee Perma-Form Bras
MastectomyShop.com sells Jodee perma-form bras as well as a variety of post-surgery intimate apparel and accessories to meet any other needs you might have.
MastectomyShop.com caters to women who have had different kinds of breast surgeries and aims to help them live full lives and provide them with the confidence they need to do so through their clothing. We sell Jodee products, including recovery wear, swimwear, camisoles, and tank tops, along with products from many other respected and high quality brands. If you are looking for a full line of post-mastectomy clothing and accessories, MastectomyShop.com can help.
If you have any questions about Jodee perma-form bras or any other mastectomy product, please call us at 1-877-912-0775 for assistance.