Recovering from a lumpectomy, mastectomy, or breast reconstruction can feel overwhelming. Staying active can sometimes feel like one more thing to do—but it doesn't have to. Being active can bring a sense of joy and resilience. Here are some tips to help you stay active during recovery, from the benefits of a quality Anita sports bra to general mindset tips.
1. Invest in a mastectomy sports bra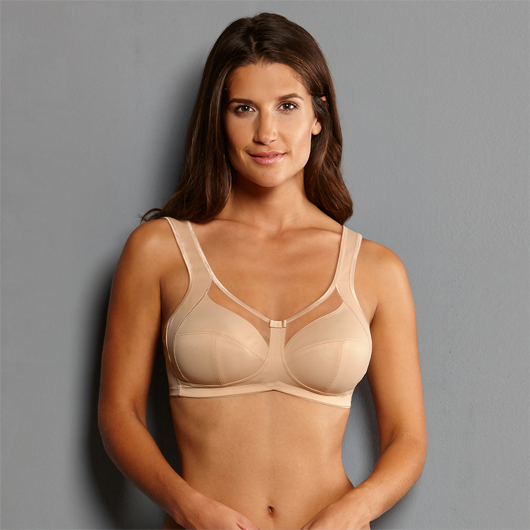 Taking into account your preferred activity, try investing in a specially-made mastectomy sports bra. MastectomyShop.com offers a number of exceptional options such as the incredibly supportive Anita sports bra, which is breathable, quick-drying, and very soft. It even has pockets on both sides, making it perfect for your post-surgery needs.
MastectomyShop.com also offers many other options such as the Jodee 507, which is a soft, supportive cotton mastectomy sports bra with Cool Max® polyester pockets to hold your breast forms.
Specially designed mastectomy sports bras can help you feel more comfortable and confident as you stay active.
2. Make your workout fun
Regardless of any changes you've been through—perhaps because of all the changes you've been through—your body deserves to be celebrated and respected. Celebrate your body during recovery by choosing activities that are fun for you.
Try to set aside the calorie counts and ideas of the ''right'' exercise to do. Instead, ask yourself what sort of activity feels most fun for you. After all, the best exercise is the one you're most likely to do, and you're most likely to do what you love.
Mix it up and try new things, or go back to the childhood favorite. Here are some ideas for fun ways to move your body:
Try a dance class
Go on walks to explore new places or old favorite parks
Return to a favorite childhood sport with a group of friends or family
Find a machine at a gym you enjoy and spice it up with your favorite podcast or interesting audiobooks
Try strength training—not only are there many health benefits, but it can help you feel powerful!
3. Exercise safely
Always consult a doctor before returning to exercise after a long break, surgery, or both. Ask them what the warning signs are—for example if you feel a pain or tightness in your chest that won't go away, stop. Your doctor can go over other warning signs and try to answer any questions you have.
4. Stretch and breathe
Stretching can reduce the risk of injury as well as relieve post-surgery tension and tightness, particularly in the shoulders. Conversely, practicing deep breathing while you stretch can compound the tension-relieving benefits. Take some time to relax and close your eyes as you stretch.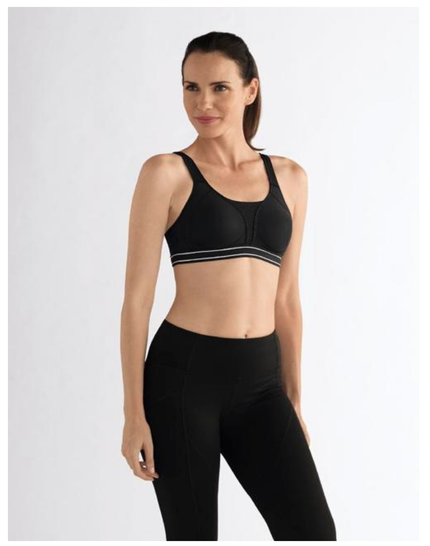 5. Talk to your loved ones
Negotiating body changes is rarely simple or easy. Body image is a tricky subject. Ask your loved ones to support you as you go through this change and strive to stay active as you recover.
Remember that exercise can help body image resilience by letting you appreciate your body for what it can do, rather than just for what it looks like. Explain this to your partner or other loved ones and ask for their encouragement. Maybe they would like to go on more walks or try a new sport, too.
Conclusion
Try to stay active during recovery and make your exercise right for you—not right in terms of the world of fitness culture. Step back and ask yourself what will help you move with comfort, confidence, and ease. Would an Anita sports bra help you feel ready to move? What sort of exercise or movement makes you happy?
If you have any questions about post-surgical bras, breast prosthesis, or other post-surgery clothing, contact MastectomyShop.com at (877)-413-2772 for advice.