Water-based exercise is a wonderful way to help you recover after a mastectomy - not to mention great fun! However, to get the most out of your workout you need the right swimsuit that is both stylish and functional. Here are our five favorite swimsuits perfect for working out in the water.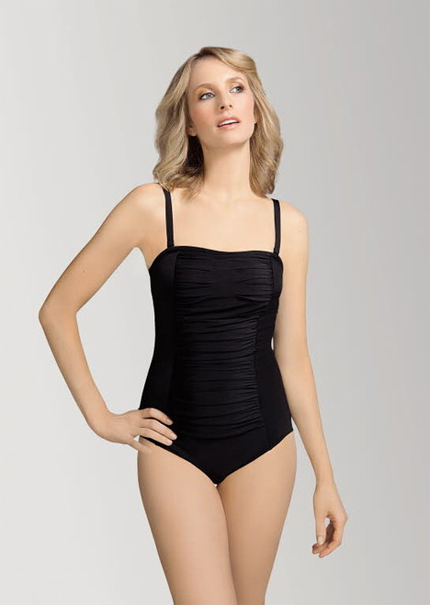 The Amoena Rhodes swimsuit was designed with the active woman in mind. With a high-rise neck that flows into wide shoulder straps, this swimsuit holds you tight but offers the flexibility you want while working out.
This sporty one piece is constructed from chlorine resistant fabric and features built-in soft cups with pockets for holding your breast forms. It also has an opaque lining in the front for better coverage and front panel seams for a slimming effect. It comes in both black and hot pink to suit your style.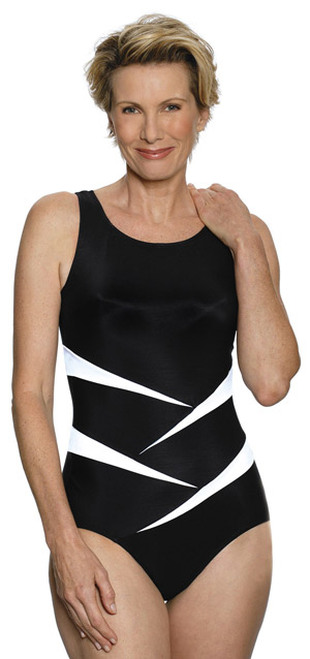 The sleek monochrome design of the Jodee Fun in the Sun Tank swimsuit makes a chic addition to any woman's activewear wardrobe. The swimsuit features a high neckline and small armholes for more securely holding breast forms and disguising surgical scars, while still offering the ease of movement you need while you work out.
The Fun in the Sun swimsuit is constructed from a combination of spandex and nylon for firm support and features a firming tummy panel for slimming and full coverage at the back.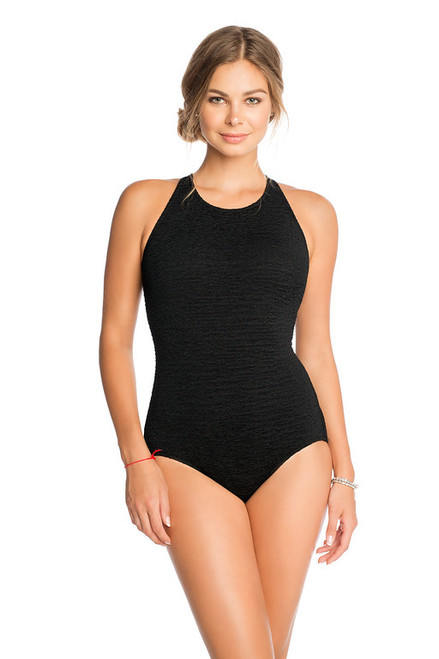 The Penbrooke Maillot Krinkle swimsuit features an eye catching ruched texture and is constructed from 100% chlorine resistant fabric to make it a swimsuit that will become a staple part of your wardrobe for years to come.
Soft padded cups provide shaping and support for breast forms and remaining breast tissue, while tummy control panels fit and flatter your shape. The ergonomic racer back design allows for a full range of movement while swimming and exercising, and high square neckline provides optimal coverage for your chest, and the maillot leg offers full coverage for your behind.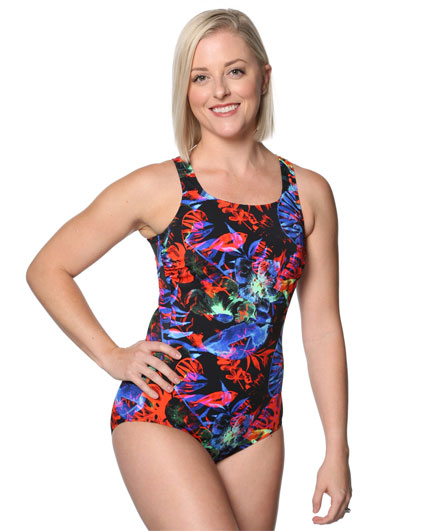 Add a splash of color to your swimwear collection with the bold neon print of the T.H.E. 2019 Collection Swimmer's Back swimsuit. With pocketed cups for your swim forms, firm support from the nylon spandex stretch fabric, and added security from the keyhole back closure, this swimsuit helps you to feel both comfortable and secure while you exercise.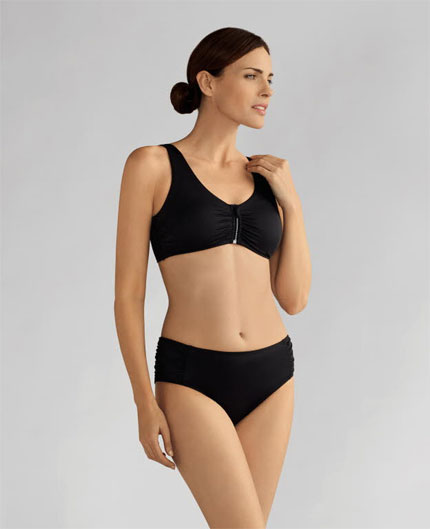 One piece suits are not the only way to stay comfortable and secure while you workout in the water. The Amoena Cocos bikini top and briefs are a sporty set that offers plenty of stylish and functional features and are chlorine and UV resistant so they will keep their shape no matter how intense your workout.
The Amoena Cocost swim top features a zippered front closure for easy dressing and undressing after your workout. The top has light ruching over the wirefree but supportive cups which have bilateral interior pockets to hold your swim forms. The wide elastic straps offer additional support and are fully adjustable to create the most comfortable fit.
The matching Amoena Cocos swim briefs are designed to fit and flatter your body with a medium cut that sits comfortable below your waist, ruching at the sides and full coverage for your behind.
Final Thoughts
Swimming and water aerobics can help you to recover faster and build your confidence after mastectomy surgery, and the perfect swimsuit will help you to feel cool and comfortable while you workout. To get the most out of your swimsuit, use specially designed swim forms for better comfort and security in the water, and call us at MastectomyShop.com on (877)-912-0775 so we can help you find the right sporty swimsuit for your body.