Many people might think that swimming in a pool, lake, or ocean would be off-limits to a woman who has had breast surgery. These people would be wrong. There are plenty of fashionable swimsuits designed especially for women who have had mastectomies or other forms of breast surgery, and specially manufactured breast prosthesis which can be inserted into these swimsuits for a natural look. Here are five of our favorites:
1. ABC 932 Active, Leisure swim form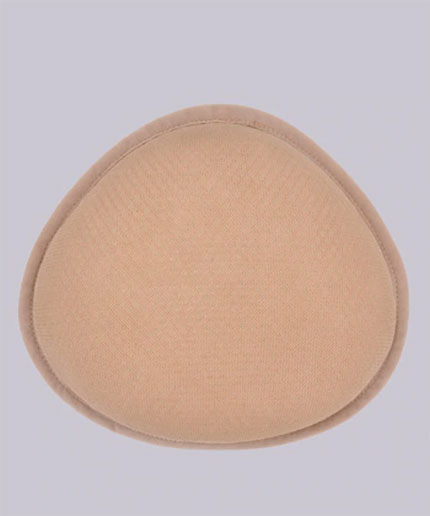 With an oval footprint and a neutral beige color, this swim form is designed for women who have had partial mastectomies as well as breast reconstruction surgery. It is made of a quick drying spacer fabric and contains lightweight microbeads to provide shape, and a comfortable weight without making you feel dragged down or top-heavy.
This swim form dries quickly and is great for active lifestyles. Swim, dive, paddleboard, surf, or paddle to your heart's content as the microbeads conform to the chest wall for added security and peace of mind.
2. Anita 1084 Active Asymmetric silicone prostheses with breathable ribbed design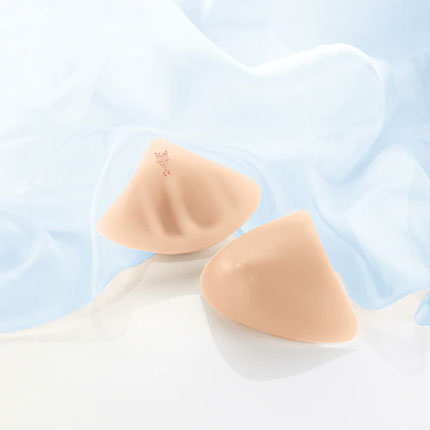 These silicone prostheses are designed for women who have undergone partial mastectomies and can be used on the left or right side of the body easily. They are designed for heavy breasts, and for women suffering from lymphedema or who may have a genetic predisposition to similar conditions.
These swim forms are an excellent choice if you happen to be self-conscious about uneven scarring on the chest. They come in several sizes, so there's bound to be a size that works best for your needs and lifestyle. They are excellent for water activities and sports.
3. Anita 1086X silicone swim form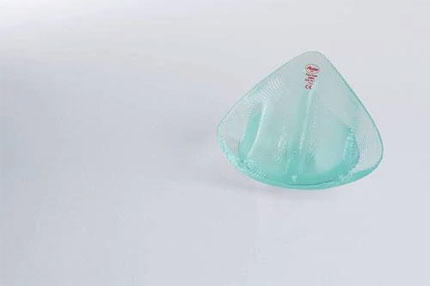 This soft and symmetrical swim form is sold individually and can be worn on either side of the chest. It has been explicitly designed to be used while swimming and playing sports, so it is durable and will not slip out of any mastectomy bra or swimsuit. It is also suitable for thermal baths as well as being resistant to salt and chlorine. Feel comfortable switching between the pool and the ocean in this hardy swim form.
The ribbed design of this swim form means that the water will run off of it easily, which ensures the optimal amount of breathability. Its construction also means it can be up to 25% lighter than similar models from other brands.
4. Jodee Style 46 sports form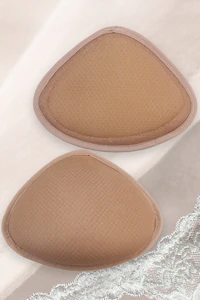 Sold individually, these symmetrical sports forms are also not affected by chlorine or saltwater. They are great at retaining their natural-looking shape while lounging by the pool or taking part in any water activities due to a thin layer of vented polyethylene foam. Their light weight, their polyester spacer fabric fill, and their triangular shape mean they will dry quickly.
The lightweight monoprene beads inside the swim forms also work to make the drying process quicker and more efficient.
5. Nearly Me 320 Freestyle semi round oval silicone breast prosthesis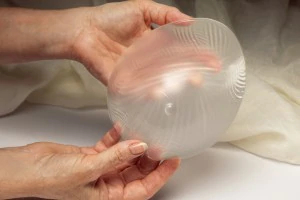 This clear swim form made out of a silicone gel comes in the shape of a modified oval. It is safe for use in pools, ocean water, hot tubs, and spas. It's clear color means that it is undetectable under fabric. Its flattened back and concave shape create a natural silhouette.As it is symmetrical, it can fit either side of the body and can be turned in different directions depending on the dimensions of the swimsuit being worn with it. It comes in a cloth carrying case and a one-year manufacturer's warranty.
If you are trying to decide which swim form best fits your needs and lifestyle, call the professionals at MastectomyShop.com, and we will help you choose the correct swim form for your needs. With so many different brands and designs to choose from, there will definitely be a swim form that's right for you!