Living as a breast cancer survivor means that your everyday life goes through some adjustments. You most certainly can feel proud of yourself for going through the battle, however rough the road might have been, but now it's time to celebrate yourself. Maybe one of our Anita bras is the ideal way to enhance your post-mastectomy wardrobe. Here are five of our favorite nude mastectomy bras that are perfect for any occasion.
1. Anita 5759X Clara Post-Mastectomy Bra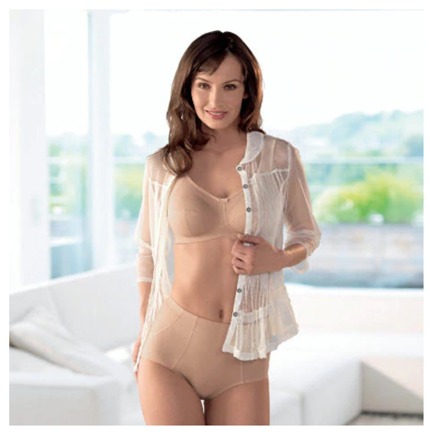 This bra is gorgeous yet simple, with a smooth design, clean lines, and streamlined straps. With a soft, fleecy band around the arms and neckline, post-mastectomy pockets in both cups, and interior construction of incredibly soft and skin-friendly jersey, its wearability is just as sophisticated as its looks. This soft bra is exceptionally comfortable to wear post-surgery.
2. Anita 5362x Nastasja Mastectomy Bra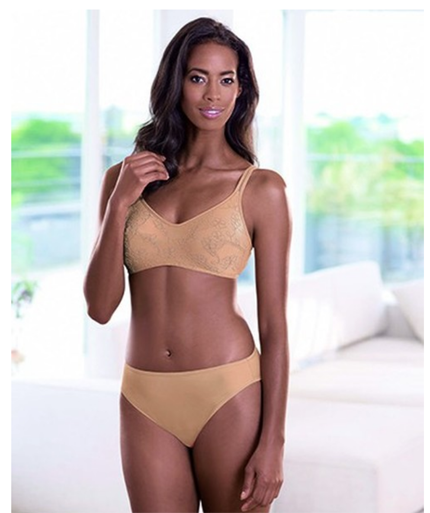 This stunning nude bra is made with a stretch jacquard microfiber. This gives it a shaping effect as well as a luxurious look. The delicate floral pattern in the jacquard fabric gives it a decidedly romantic look. Its narrow straps have a transparent center, giving it a lightweight appearance that is perfect under tank tops.
The back is slightly elasticated and features a 3-position fastening. This gorgeous bra is available in sizes 32-42 A-D.
3. Anita 5706X Tonya Mastectomy Bra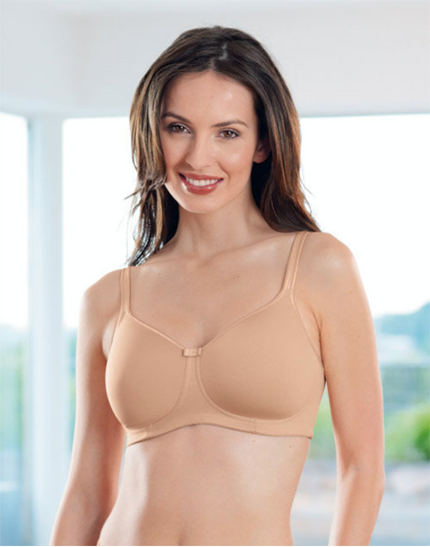 This simple-but-cute bra makes an ideal everyday staple. Its snug-fitting design makes it perfect for t-shirts, with light, breathable, airy tulle breast form pockets in both cups. Its double-layered cups are made out of foam for a modest, concealing effect.
Its straps are padded with fiberfill for comfort and widen out at the top of maximum support while still being gentle on breast tissue. Its back features a 4-position fastener for maximum everyday comfort and adjustability. If you're searching for a breathable and functional everyday t-shirt bra to feel comfortable in, look no further. It's available in sizes 32-42 AA-E.
4. Anita 5301X Allie Cotton Mastectomy Bra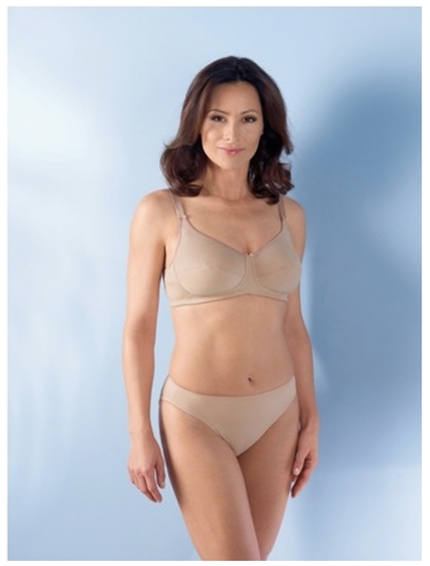 If you're a fan of cotton bras, this might be the perfect post-surgical bra for you. With horizontally divided cups, cotton form pockets on both sides, a high cotton content throughout, and slim adjustable straps, this Anita bra is another wonderfully functional, 5-star reviewed, everyday staple and it's available in sizes 32-42 A-E.
5. Amoena 2457 Barbara Molded Cup Underwire Bra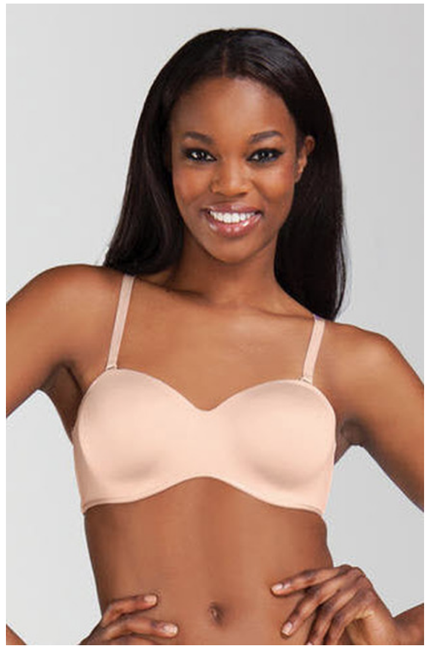 This Amoena bra provides a fun-loving, youthful look with its molded cups, sleek design, and slim, adjustable straps. Those straps are convertible, as well, leaving you with the option to wear it straight, crisscross, halterneck, or even strapless.
Bilateral tulle pockets in the cups enable the wearer to don a breast form or symmetry shaper with ease. Soft and supple silicone aids in holding the bra in place when worn strapless.
This bra is almost invisible under clothing and a gorgeous, playful addition to your lingerie drawer. With its many strap options, it's multifunctional and perfect for summer styles and for wearing with all sorts of dresses. This cute and functional bra is available in sizes 32-40 A-D.
Conclusion
These five bras give you a plethora of options for breast form wear, fit, shape, and style. Whether you're looking for a summery bra that will go wonderfully with strapless dresses or an everyday t-shirt go-to, there's bound to be a perfect nude bra for you.
Remember, mastectomy bras don't have to be simplistic or boring. You can choose cute, sexy bras that flatter your figure, provide support, and help you walk through the world feeling like your most confident self. You've been through more than most, so why not celebrate everything you've accomplished?
If you have any questions about mastectomy bras, contact our team at MastectomyShop.com at 877-443-2172 or fill out our online contact form. Our team is passionate about providing you with informed and compassionate support for the next step in your journey.