Post-surgical bras are designed with more than just compression in mind. Regardless of whether you've had a lumpectomy, mastectomy, or reconstructive surgery, you will require a bra that accommodates your changing needs following your breast surgery.
There are several features you should look for when choosing a post-surgical bra and the well-known and popular brand Amoena is sure to have exactly what you're looking for.
Support with Soft Bras
Post-surgical bras are designed for comfort and to promote healing during recovery. This is especially important in the first 6-8 weeks after surgery when you need a compression bra. Your doctor may recommend that you don't wear underwire bras during your recovery phase to avoid complications that may arise should the underwire dig into the sides of the breast or the area between the breasts.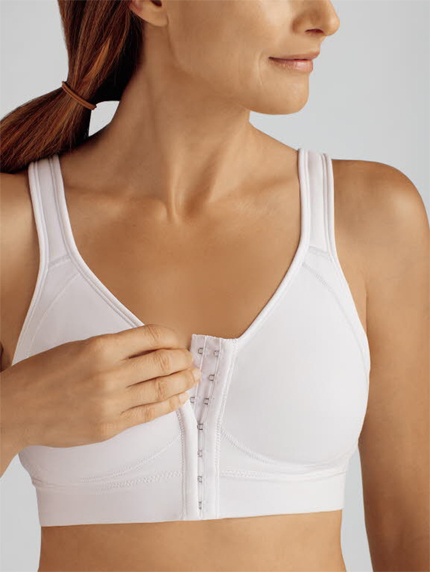 A good post-surgical bra needs to provide shape without irritating sensitive skin. Look for a bra that has soft seams and a wide band that doesn't ride up your back. The band that goes under the cup and around the body should be made of soft material, and the shoulder straps should neither dig into your skin nor slip off your shoulder.
To avoid discomfort and irritation the post-surgical bra needs to be fitted for secure, breast-forming support. Mastectomy bras have discreet pockets inside the cup for the insertion of breast prosthesis.
Depending on your needs, it will be designed with a pocket in one cup or in both. Whichever the case may be, the post-surgical bra needs to be lightweight and comfortable so you can continue to engage in your favorite activities.
Amoena, one of the leading designers of post-surgical bras, carries a wide range of specially designed apparel from sleepwear to activewear. To ensure proper measurement and sizing, it is important to consult with certified fitters at a breast form store before purchasing your post-surgical bra.
Adjustable shoulder straps made of wide elastic will provide added support, especially for larger sizes. Some bras are constructed for times of more activity, like hiking or swimming. They are made of soft breathable fabric to prevent irritation and discomfort.
Features
Amoena post-surgery bras have many features that will take the mystery out of choosing the right post-surgical bra. Restricted range of motion and less physical strength can make getting dressed challenging, which is why Amoena bras are front fastening. The front closure makes it much easier and more comfortable to get dressed and undressed.
Amoena bras come with adjustable straps that increase in width for added support and high back fabric to create a smooth looking back, soft front straps, and prosthetic pockets that provide symmetrical enhancement and worry-free comfort.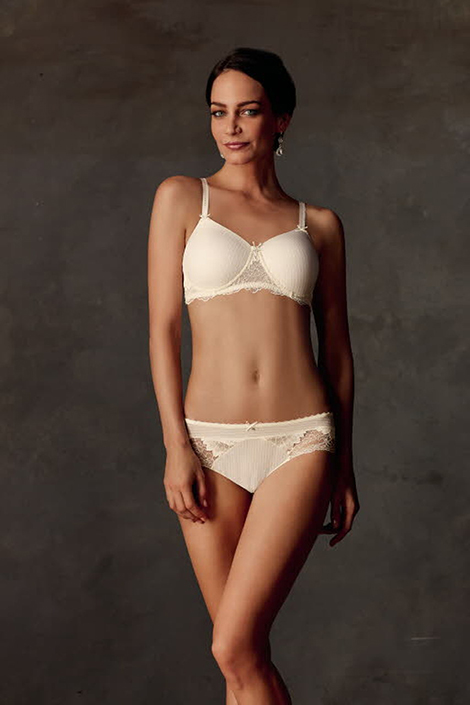 Anytime you want to make the moment special, Amoena offers elegant lingerie that includes lace and bows. These pocketed bra and panty sets feature wire-free support designed in an alluring Jacquard fabric that is sure to make you feel beautiful.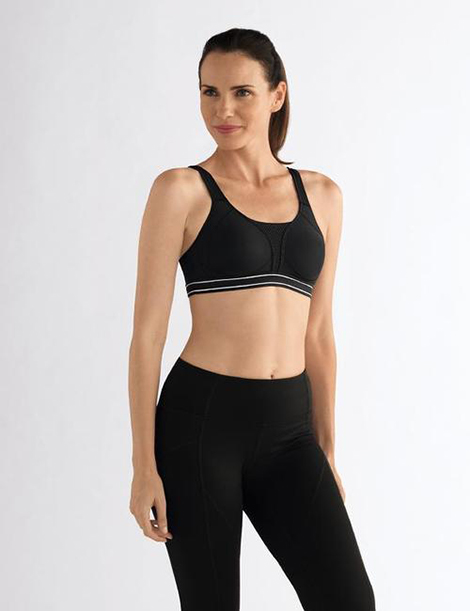 Amoena also offers an athletic design that can keep you cool even as the support level is increased. The Performance Sports Mastectomy Bra has soft fabric, molded cups with reinforced side panels and lower frame construction. Post-surgical sports bras are constructed from ultra-soft, moisture-wicking fabrics to reduce skin irritation and regulate temperature while exercising.
Overview
Whatever your post-surgical needs are, you can rely on Amoena bras to offer a sleek and stylish collection for all occasions. We carry an incredibly large selection of post-mastectomy swimsuits, camisoles, turbans, bras and much more. Use our online store today and let us help you find the perfect bra, swimsuit, or other post-operative wear.