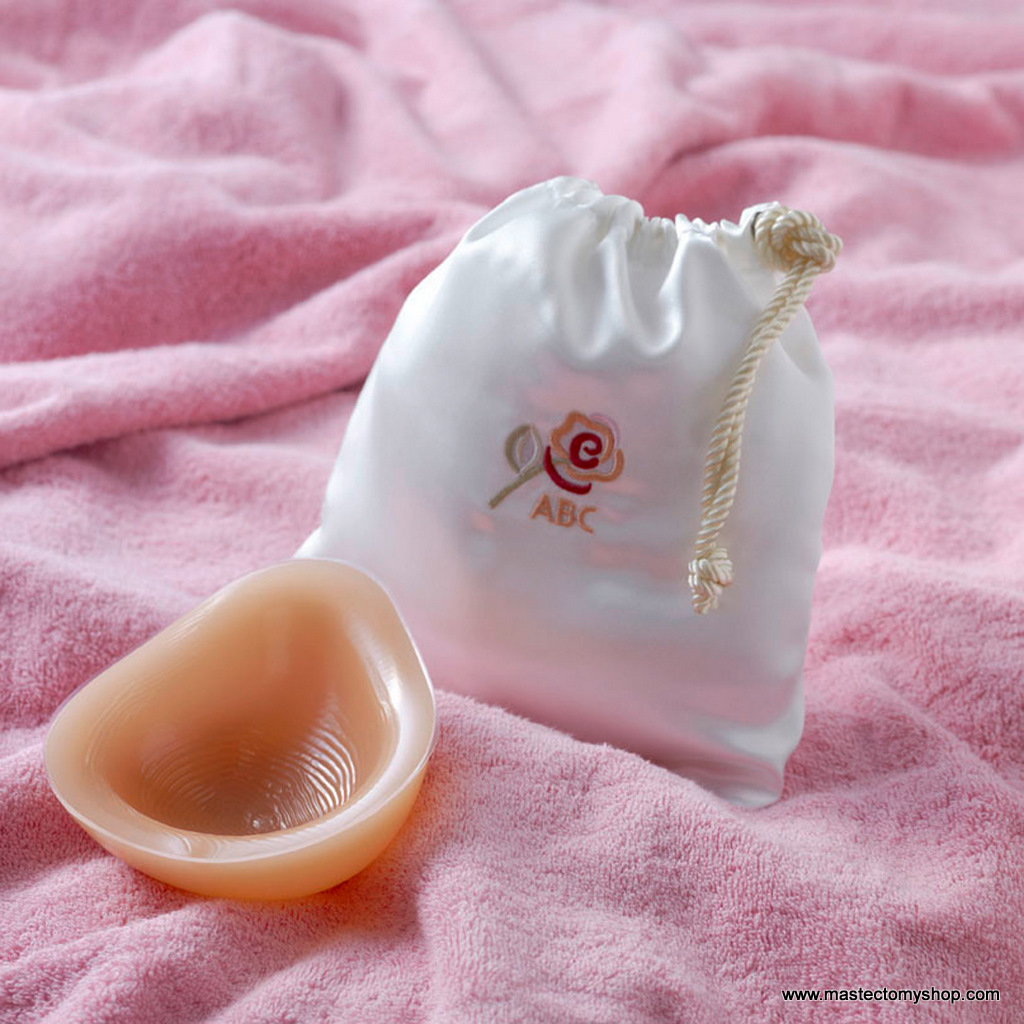 The recovery period following a mastectomy can constitute both a physical and psychological challenge. Swimming is an excellent way to get you back into your best physical and mental shape.
The vast array of mastectomy swimwear and mastectomy swim breast forms for sale online can help you get back to enjoying your favorite water activities.
Whether you are an avid swimmer or just looking to lounge poolside, there are mastectomy swim breast forms available to keep you comfortable and confident in your swimwear.
Many women who have undergone a mastectomy and elected to either forgo or wait on reconstruction choose to utilize mastectomy swim breast forms. A multitude of shapes and sizes are available, but there are a few things to take into consideration when looking for swim forms.
Where will you be swimming?
Swim forms are available in various materials, but the silicone models are by far the most popular.
The silicone material is waterproof. Silicone also mimics the heaviness and softness of natural breasts but is sturdy enough to maintain its shape in the water.
When choosing a breast form, ensure the model you purchase is suitable for the type of water you will be in. Some silicone forms are damage resistant and hold up to repeated use in the swimming pool, salt water, hot tub, or spa.
Other materials for swim forms include waterproof beads and fast-dry spacer fabrics as well as foam breast pads. While foam inserts do not mimic the weight of a natural breast, some women prefer these lightweight variations.
What shapes, colors, and types are available?
Some swim forms utilize a concave or hollow shape that allows for water flow, improved buoyancy, shape retention, and a more secure seal against the skin of the chest. Some forms are more concave than others, or not at all, according to your preference.
Forms also come in various shapes according to the appearance you are trying to achieve. This includes oval, semi-oval, rounded, triangular, and heart shapes. Many models are symmetrical and fit to either side of the body
A range of colors is available to complement your unique skin tone, from ivory and blush to darker ebony tones.
For women who would like to replicate a natural breast entirely, forms are available that include false nipples.
Sizing
Most brands will provide a sizing chart for their customers that offers the most specific sizing measurements available for their products. Some brands size their inserts according to standard cup sizes, while others have small, medium, and large variations.
Because of this variability, it is essential to check the size charts for every brand before purchasing to ensure you find the right size for your needs.
When choosing a prosthesis, consider the profile you are looking to achieve. Profiles usually fall into one of three categories: shallow, average, and full.
Shallow profiles are appropriate for women whose natural breast shape is heaviest in the lower cup of the bra. Average profiles have an equal amount of breast tissue in the upper and lower part of the breast, and a full profile prosthetic will afford the roundest appearance at the top of the breast.
By dedicating some time and research to your swim prosthesis search, you will find there is a vast range of possibilities for purchase from the comfort of your own home that will have you back in the water in no time at all.