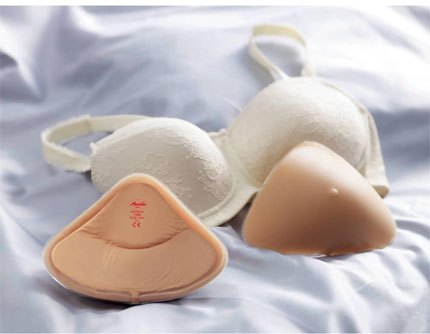 Undergoing a mastectomy can be a traumatic experience, which is why many women choose not to go through further surgeries such as breast reconstruction. For women who have opted out of breast reconstruction, a great alternative is to wear breast forms. However, it is important not only to find the right fit for your body but also to know when you can begin to safely wear them. Here is a handy timeline to help you find the right time to visit a breast form store and to start wearing breast forms.
Immediately After Surgery
After mastectomy surgery, many women experience tenderness and swelling around the incision site, and your doctor may recommend that you wear a post-surgical bra which uses gentle strategic compression to prevent lymphedema or infection and aid healing. These bras often feature access to drainage ports and ergonomic features to help you put on and take off the bra and for easy wound dressing.
It is not recommended that you wear breast forms immediately after your surgery as this can reduce the effectiveness of the post-surgical bra and irritate the sensitive tissue around the surgical site.
1 – 2 Weeks After Surgery
Leisure bras are constructed from soft, breathable cotton or microfiber with many styles also featuring a seamless design. This minimizes irritation to the skin while still offering ample support. You may also be allowed to wear foam breast forms inside your leisure bra to help you achieve symmetry and adjust more easily to life after surgery.
Foam breast forms are lightweight and will not place undue pressure on the chest wall or shoulders to protect surgical sites while healing.
4 – 6 Weeks After Surgery
After 4 – 6 weeks, the surgical sites should be healed though you may experience some phantom pain or itchiness in the months to follow as the nerves begin to grow back. Once your doctor has checked the surgical site and permitted you to resume your normal activities, you should also be allowed to wear standard breast forms.
This is also the ideal time to go for a professional fitting with a certified fitter at a breast forms store as there should not be any more swelling or tenderness around your chest or arms. A certified fitter can help you find the perfect fitting breast form for your body.
Depending on your preference, breast forms come in a range of shapes, sizes and weights. Silicone breast forms offer the most natural looking and feeling experience and come in a variety of shapes that can contour to your body for the best fit. You can also continue to wear lightweight foam forms, which are an excellent option for use during light exercise or for providing support while sleeping.
If your doctor has approved you for swimming and other water activities, you may also consider purchasing a pair of swim forms which are specifically designed for use in the water and feature quick-drying silicone that improves air circulation and water flow behind the breast forms. They fit perfectly inside pocketed mastectomy swimwear.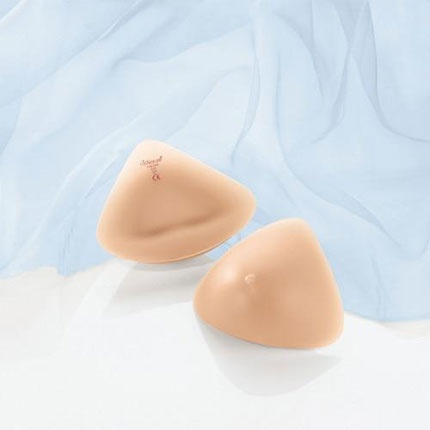 Final Thoughts
All women and all surgeries are different, so your recovery time may also vary. Always consult your doctor before starting to wear breast forms or mastectomy bras. To find the right breast forms and mastectomy bra for you, contact our experts at MastectomyShop.com on (877)-413-2772.