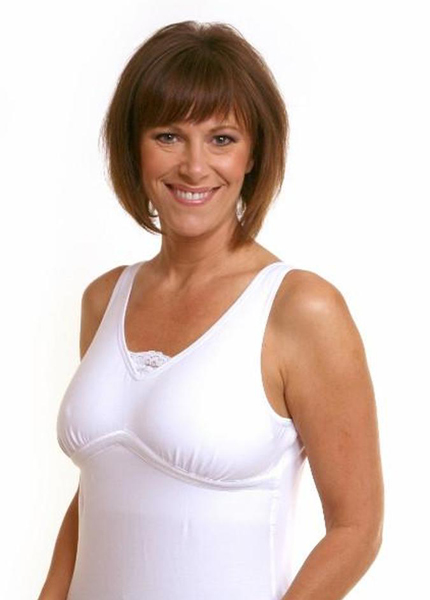 Post-surgical camisoles are the ideal garment to wear home after a wide range of breast surgeries including mastectomy, lumpectomy, lymph node removal, and breast reconstruction. Camisoles are designed to support your body while you are recovering from surgery and are specially equipped to address the needs of breast surgery patients.
What are the Benefits of a Post Surgical Camisole?
A post-surgery camisole offers the supportive features of a bra with the comfort and easy wear of your favorite t-shirt. But there are many other benefits to wearing a post-surgical camisole.
Comfortable
The key to a fast recovery from breast surgery is rest. A post-surgical camisole is the most comfortable garment to have in your mastectomy wardrobe and can be worn while sleeping, relaxing at home, or layered under a cozy sweater while you are out and about.
Supportive
No matter whether you have had a full or partial mastectomy, you still need to support your body as you recover. A post-mastectomy camisole offers features to facilitate easy mobility and contours to the shape of your body for a snug fit.
Aids Healing
Often breast surgery patients need to wear drain pouches to minimize fluid build up in the tissues around the surgical site. Post-mastectomy camisoles come with drain management features for easy removal and replacement of drain pouches. Many also feature access points for simple wound dressing to keep incisions clean and dry and reduce the risk of infection.
Features to Look For in a Mastectomy Camisole
There is a huge range of different styles of post-mastectomy camisoles available from simple slip-on camisoles ideal for wearing to sleep to surgical camisoles for use during your recovery. To find the right post-mastectomy camisole for your needs, here are some essential features to look for.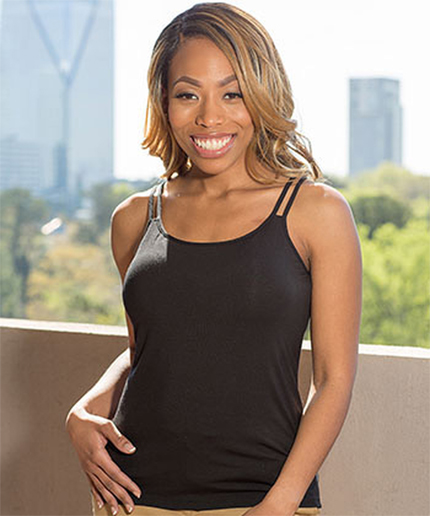 Super Soft Material
You may find that your skin is extra sensitive after surgery and breast cancer treatments so standard tank top fabrics can easily irritate your skin. Post-surgical camisoles are constructed using ultra-soft fabric that is both kind to sensitive skin and breathable to improve airflow, wick away moisture and regulate your temperature.
Pocketed Cups
After your incision site has healed, your doctor may allow you to start wearing lightweight breast forms. Although lightweight forms can be worn directly on your skin using an adhesive, the most secure way to wear breast forms is with pocketed bra cups. Post-mastectomy camisole often feature pockets sewn directly into the cups which are designed to hold your breast forms in place all day long. Pockets are made from soft stretch cotton or mesh to enhance airflow between your skin and the breast forms.
Built-In Shelf Bra
Mastectomy camisoles are designed to enhance your comfort while you recover, so they should be able to be worn with or without post-surgical bras. Built-in camisole bras offer light support for breast forms and remaining breast tissue while still protecting delicate skin. A built-in shelf bra can also be used to support drain pouches if you are required to wear them after surgery.
Adjustable Straps
For the most comfortable fitting post-surgery camisole, be sure to look for one with adjustable straps so you can create a custom fit. Adjustable straps allow you to adjust the level of support offered by your camisole. You should also find in the right strap length can help to prolong the life of your garment.
Front Closures
Your arms and chest may feel sore or tender in the days following your breast surgery which can mean that you may have limited mobility and can make dressing a challenge. Front closures on your mastectomy camisole enable you to slip on the garment without overextending your arms which may exacerbate your discomfort or potentially open any remaining stitches. Front closures come in a variety of styles including zippers, hook-and-eye fasteners, and Velcro.
Seamless Construction
Garment seams can rub against incisions and stitches which not only irritates sensitive skin but can also potentially increase your risk of infection while you are healing. Opt for post-surgical camisoles with flat seams or with seamless construction to minimize discomfort.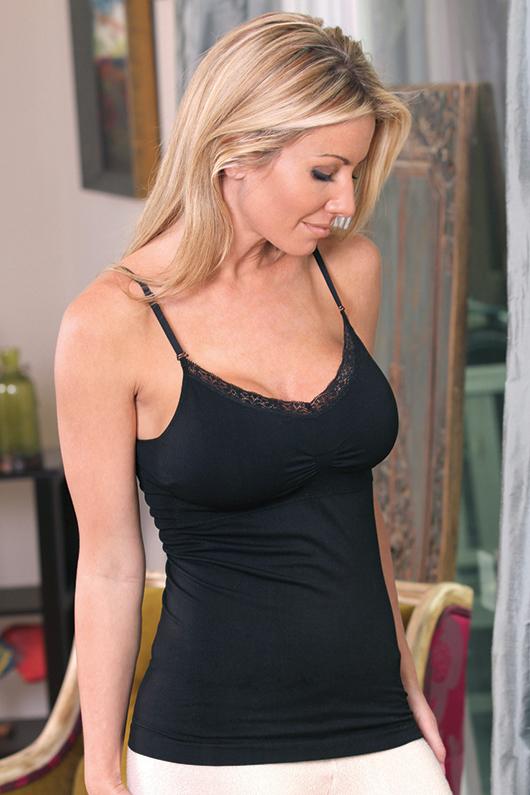 Final Thoughts
A post-surgery camisole is a vital part of your mastectomy wardrobe. They not only offer amazing comfort and support, but they can also improve the healing process and may give you the boost of confidence you need to move on after breast cancer. To find out about our selection of post-mastectomy camisoles, call the support staff at Mastectomyshop.com at (877)-912-0775.