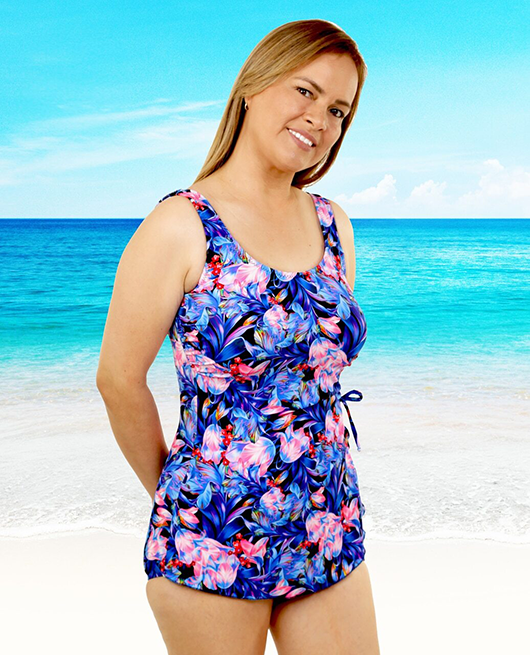 Choosing a bathing suit can always be a challenge. When you've had a mastectomy, it becomes even more so. Worries about your appearance and feeling self-conscious may eventually lead you to avoid wearing a swimsuit, but it doesn't have to.
Stylish mastectomy swimsuits are specially designed for women experiencing breast cancer with features such as pockets for breast forms and high necklines to enhance your comfort in the water. Mastectomy swimsuit brands consider all your unique needs while creating a beautiful suit for you to enjoy wearing.
Here at MastectomyShop.com, we have various mastectomy swimwear choices in a range of fits, styles, and colors that cater to your new body comfortably. Consider adding one of the following mastectomy swimsuit styles to your wardrobe and update your 2020 look.
Make It a Tankini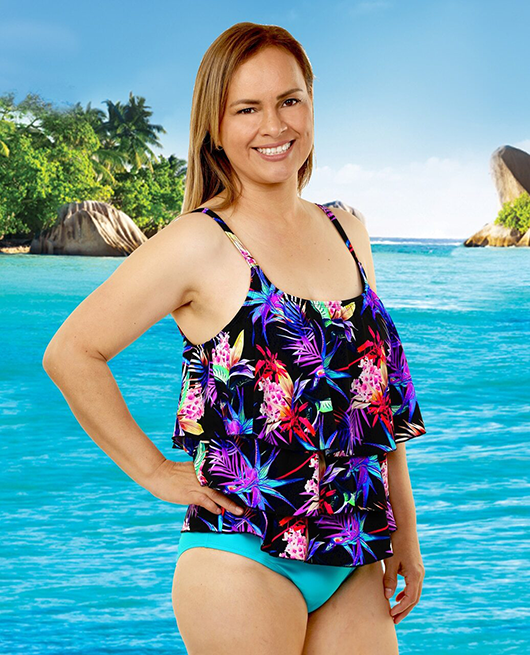 The advantage of a Tankini style swim top is you're not limited to one color or design. Feel free to mix it up with blue bottoms or swim skirt and a floral tankini top. There are dozens of potential combinations out there, so you can find one you love.
Also, look for one that has a high rounded neckline. This higher neckline is one of the most widely flattering looks on anyone, not just for those with mastectomy scars.
The tankini comes with a pocketed bra and soft cups to help make sure breast forms stay firmly and safely in place post-mastectomy. Adjustable straps help create a perfect fit as well and support your breast forms more securely.
One of the hottest fashion trends of the year is tiered tankini suits. The T.H.E. Collection Tripler Tier Tankini features three stylish layers to provide additional coverage and camouflage, creating an eye-catching look. The bold pattern and the billowing ruffles create the illusion of volume at your bust, so you can even wear your tankini top without breast forms while still enhancing your curves.
Go Classic with Black and White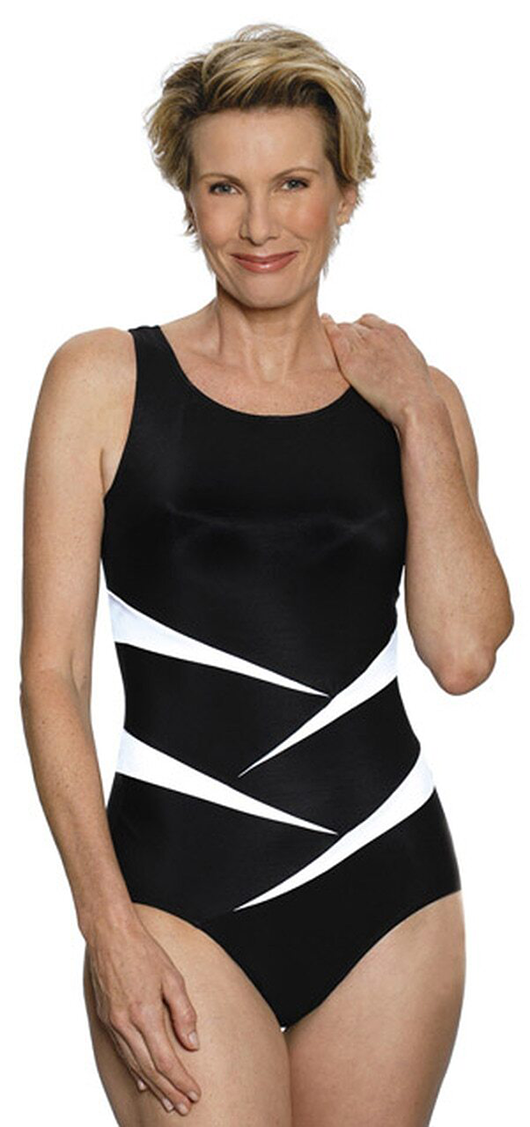 You can never go wrong with the charming classic look of black and white. Sporting simple lines, the black gives you a slimming appearance while the white draws the eye. Feel confident as you walk past others or lounge on a float in the middle of the pool. Monochrome mastectomy one-piece swimsuits are popular in 2020 and may be just the right choice for you.
Sarong Style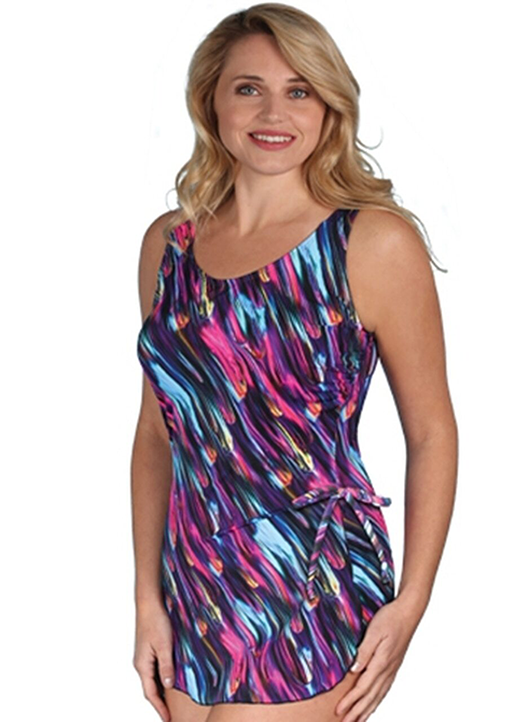 Give yourself a feel of Tahiti and beyond by sporting a sarong style swimsuit in 2020. Mastectomy Sarongs provide you with a higher level of coverage but with an attractive look. Breast pockets are included so you can confidently swim or just enjoy walking down the beach.
The Jodee Mastectomy Sarong Swimsuit even has higher armholes and necklines, without giving up any style. It also includes a tummy control panel for a chic, slimming look.
Take It Off One Shoulder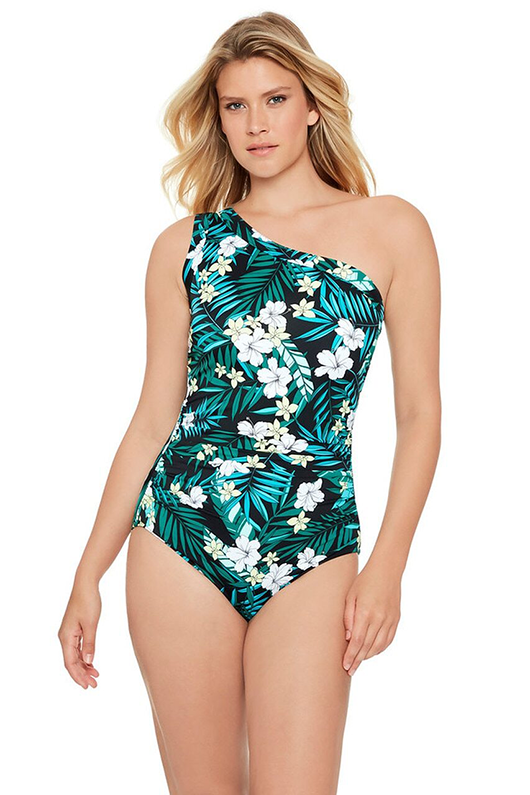 One way to create a sexier look, and even feel flirtatious yourself, is by wearing an off one shoulder swimsuit. The Penbrooke One Shoulder Mio Swimsuit is a design that will bring your confidence levels up in a hurry.
Explore the Range at MastectomyShop.com
Make 2020 your most stylish year yet by adding a selection of stunning mastectomy swimsuits to your wardrobe. For help with ordering your next mastectomy swimsuit online, give our staff a call at (877) 413-2272.