If you are recovering from breast cancer surgery, compression socks are an essential addition to your wardrobe. The removal of lymph nodes or breast tissue can put you at an increased risk of developing infections, varicose veins, as well as lymphedema, a chronic condition that causes tissue swelling, most notably in the legs.
Compression socks provide a non-invasive way to help your body regulate a better blood flow. However, even though the benefits of compression socks have been proven to aid recovery and prevent other infections and illnesses from arising, many conventional styles may not match the clothes in your closet. With this in mind, read on to discover these four tips for wearing stylish compression socks, and maintain your health.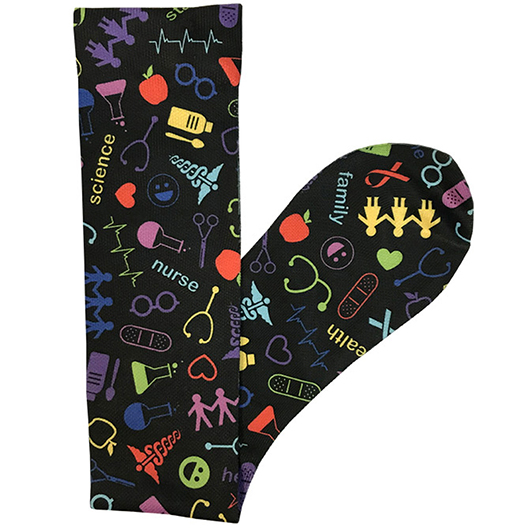 1. Go For Bold Colors and Patterns
You may think of compression socks as being neutral and plain, however, if you're looking for a more stylish and vibrant aesthetic, there are many colors and patterned designs you can choose. The Prestige 12" Soft Comfort Compression Socks from Mastectomyshop.com are not only soft and smooth to wear, but they also add some flamboyance to your outfit.
Whether you opt for polka dots, bright colors, or patterned compression socks, this added flair can bring some fun to your outfit, while still looking after your health.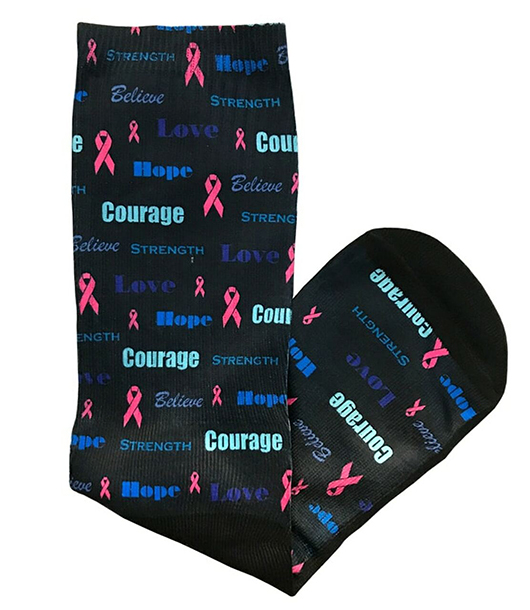 2. Go For an Athletic Approach
Many athletes also use compression socks to increase their circulation during their workouts. If you're recovering from surgery and you're well enough to hit the gym, wearing sports compression socks can allow you to wear your pre-surgery workout gear, while helping you to manage your recovery safely.
The Prestige Performance socks naturally absorb moisture, and are made from bacteria resistant bamboo. They also have arch support to help with achy feet prior to and post workout. Sports socks also tend to have graduated compression to support the ankle when exercising, enhance blood flow for better athletic performance, and remove lactic acid from muscles for a more comfortable post-workout recovery.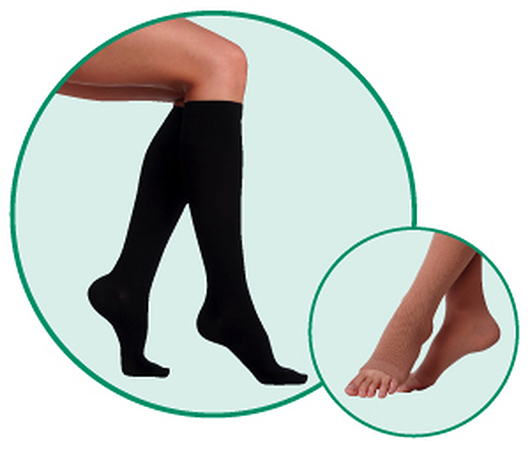 3. Go Knee-High and Sheer
Knee-high stockings provide a similar silhouette to compression socks, however, they offer greater versatility when it comes to opacity and material thickness so you can wear them with a wider range of outfits.
If you want to present the illusion that you're not wearing any form of compression garments, then sheer stockings are the ideal choice. JUZO Soft Stockings come in a variety of sheer compression shades, and also come either thigh high or full length which feature a silicon beaded border to keep the socks in place and ensure they can't be detected under your clothes.
They are available in medium and firm compression levels to suit a range of ailments from alleviating tired legs to preventing post-surgical swelling, however, they are so soft and inconspicuous you'll forget you're even wearing them.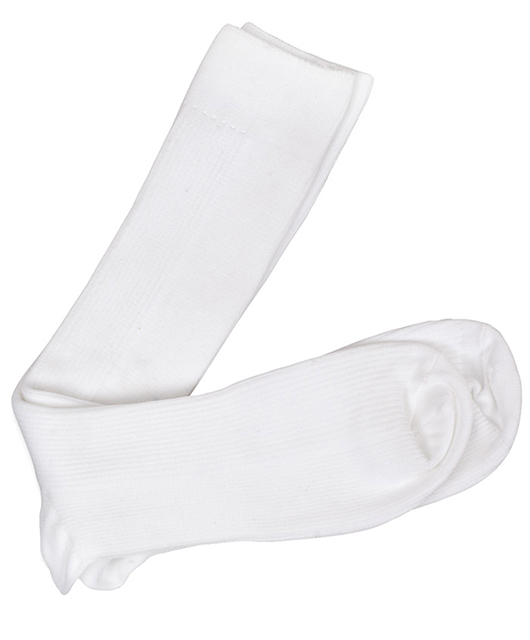 4. Disguise Them as Normal Socks
When it comes to modern compression socks, some designs are almost indistinguishable from regular socks. With this in mind, you can wear compression socks or stockings that emulate regular socks or stockings that no one would think twice about.
These 9" Nurse Compression Socks look exactly like a pair of normal white socks, however, they provide extra support and comfort for those who are on their feet all day. They have a top band that allows them to have a good grip around your leg, so they stay in position and work effectively for as long as you are wearing them.
Feel Confident When Wearing Compression Socks
Wearing compression socks doesn't mean your wardrobe has to suffer. These incredible garments work gently to help your recovery and prevent post-surgical complications.
There are many types of compression socks, including bold and vibrant ones, sheer, plain, as well as a variety of lengths and designs. So, you can embrace compression socks and wear them stylishly with any ensemble, all while looking after and protecting your overall health.
Explore Mastectomyshop.com, or call 877-413-2272 to discover the wide range of compression products available.