Swimming is a great activity for women who have recently undergone breast cancer surgery. Not only is it fun, but it is also a gentle, yet effective exercise to begin getting your muscles back into shape.
Many doctors permit swimming in just a few weeks following an adequate and successful recovery. Post-surgical swimwear and breast forms are a few items that can help make your experience more enjoyable.
Post-Surgical Swimwear
Shopping for the perfect swimsuit can feel like a daunting experience for any woman. For those that have endured breast cancer surgery, it can feel especially overwhelming to try and find a flattering yet supportive suit for your body that you can feel comfortable in. Post-mastectomy swimwear is designed with this unique set of struggles in mind.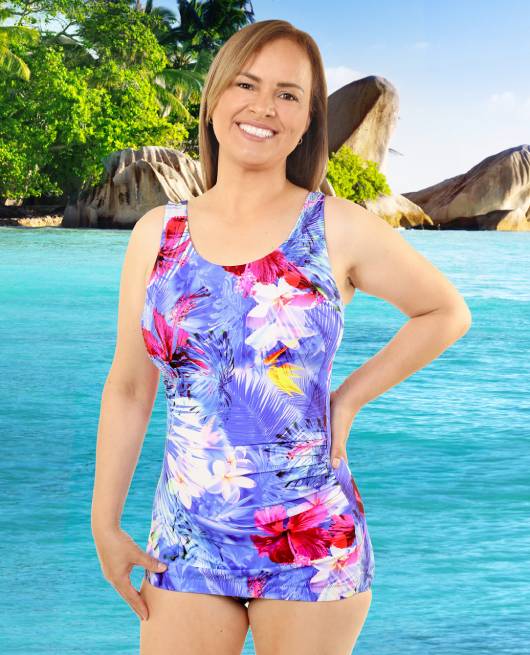 When shopping for your suit, look for specific features such as high necklines and armholes for maximum coverage and slimming panels on the stomach area. If you prefer lively patterns and bold colors try this gorgeous T.H.E. Hawaiian print post-mastectomy swimsuit with a modesty panel and high neckline for additional coverage. It also has pockets sewn into the cups to hold swim breast forms in place, should you choose to wear them, as well as 3-button adjustable straps for extra support and comfort.
Breast Forms for Swimming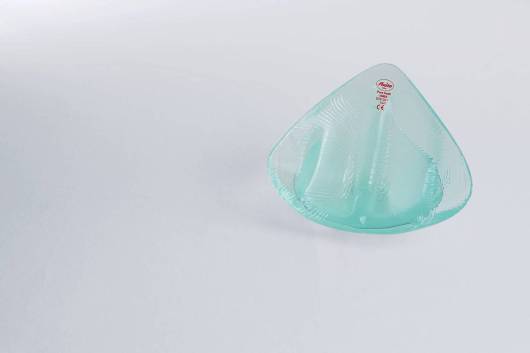 Following breast cancer surgery, women want to look and feel like themselves again - with confidence. While some women may choose to undergo breast reconstruction surgery, others feel overwhelmed by the idea of another surgery and choose a less invasive option instead.
Breast forms are prosthetic breasts made to look and feel like the real thing. Breast forms for swimming are designed with a lightweight waterproof silicone that is also resistant to chlorine and saltwater. Swim breast forms allow women to feel confident and feminine in their post-mastectomy swimwear.
Try-On Before You Buy
The most important thing you can do when making a swimwear purchase is to try on as many pieces as possible to ensure you will feel comfortable in the suit. There is no one-size-fits-all rule when it comes to swimwear after breast cancer surgery. Buying can be intimidating for any woman, and those who have undergone surgery have extra complications to consider. Trying on your swimsuit can ensure you choose the one that is best for your body and your comfort level.
Certified Mastectomy Fitters
When considering purchasing post-mastectomy swimwear or breast forms, style and functionality are both priorities, but comfort is important as well.
Working with a board-certified mastectomy fitter can ensure that you find both a swimsuit and breast forms that match all the necessary criteria for the perfect swim wardrobe. Certified fitters are trained in sizing and shaping and can give educated recommendations on products that will best suit your lifestyle.
Final Thoughts
At Mastectomyshop.com we strive to help each woman have a pleasant and stress-free shopping experience. We are happy to answer any questions or address any concerns you might have about any of our products or services.