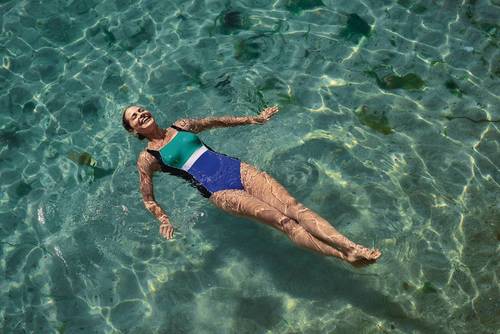 Swimwear shopping, especially prosthetic swimwear, can pose one of the biggest challenges for mastectomy patients after surgery. Finding a swimsuit that is stylish, can hold a prosthesis, disguise scars and is also comfortable can feel overwhelming.
Try these seven tips to simplify choosing swimwear after your mastectomy.
1. Pocketed Swimwear
Many women who choose not to undergo additional reconstructive surgery following their mastectomy most often opt for breast prosthesis instead. So, when selecting mastectomy swimwear, it is essential to look for swimwear that has features to keep your breast forms secure while swimming.
Try prosthetic swimwear that features bilateral interior pockets that are built into the swimsuit. These pockets hold your breast forms in place to give you a natural silhouette and are constructed from breathable material or mesh to avoid irritating your skin.
2. Molded Cups
Molded cups are a great feature to look for creating symmetry between your breasts or disguising the look of swim forms. They can also give you definition and create curves even if you prefer not to wear swim forms.
3. Adjustable Straps
Finding the perfect swimsuit that is both comfortable and sexy can be challenging. However, adjustable straps help you to customize the fit of your swimsuit to your body. Adjustable straps are also great for added security for your breast forms.
4. High Necklines and Small Armholes
Scars can make women feel less than confident at the beach or in the pool. Prosthetic swimwear that features high necklines and smaller armholes can help to disguise surgical scars by giving you more coverage where you need it.
For a more versatile look, one of our favorite brands Anita, offer mastectomy swimwear with adjustable necklines so you can adjust the level of coverage to suit your style.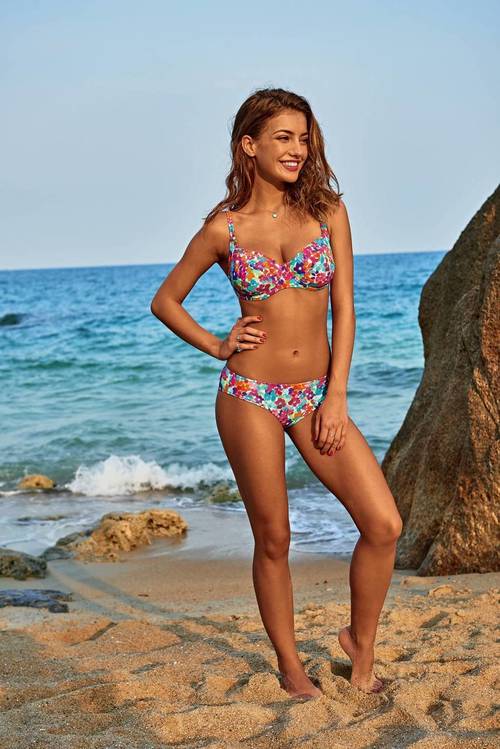 5. Mix and Match Tops and Bottoms
Having mastectomy surgery doesn't mean you can't wear a bikini. Swimwear separates are a great way to express your style and customize sizes to suit your body.
A smaller size top can hold breast forms better, while a tankini can give you the versatility of separates with the slimming features and coverage of a one-piece swimsuit.
Separate bottoms allow you to choose the level of coverage that suits you. For more coverage, Jodee has a range of flirty swim skirts, or Amoena mastectomy swimwear have a selection of mid-rise and high-waisted bikini briefs for a fun retro look.
6. Prints and Color
Mastectomy swimwear in bold colors and dynamic prints give you added style and boost your confidence. Additionally, using prints and color strategically draw focus away from the chest area.
A neutral or monochrome top paired with a bold pair of bikini briefs draw attention away from the chest. A small-sized all-over print or black color swimsuit can narrow the waist and give you a more streamlined silhouette.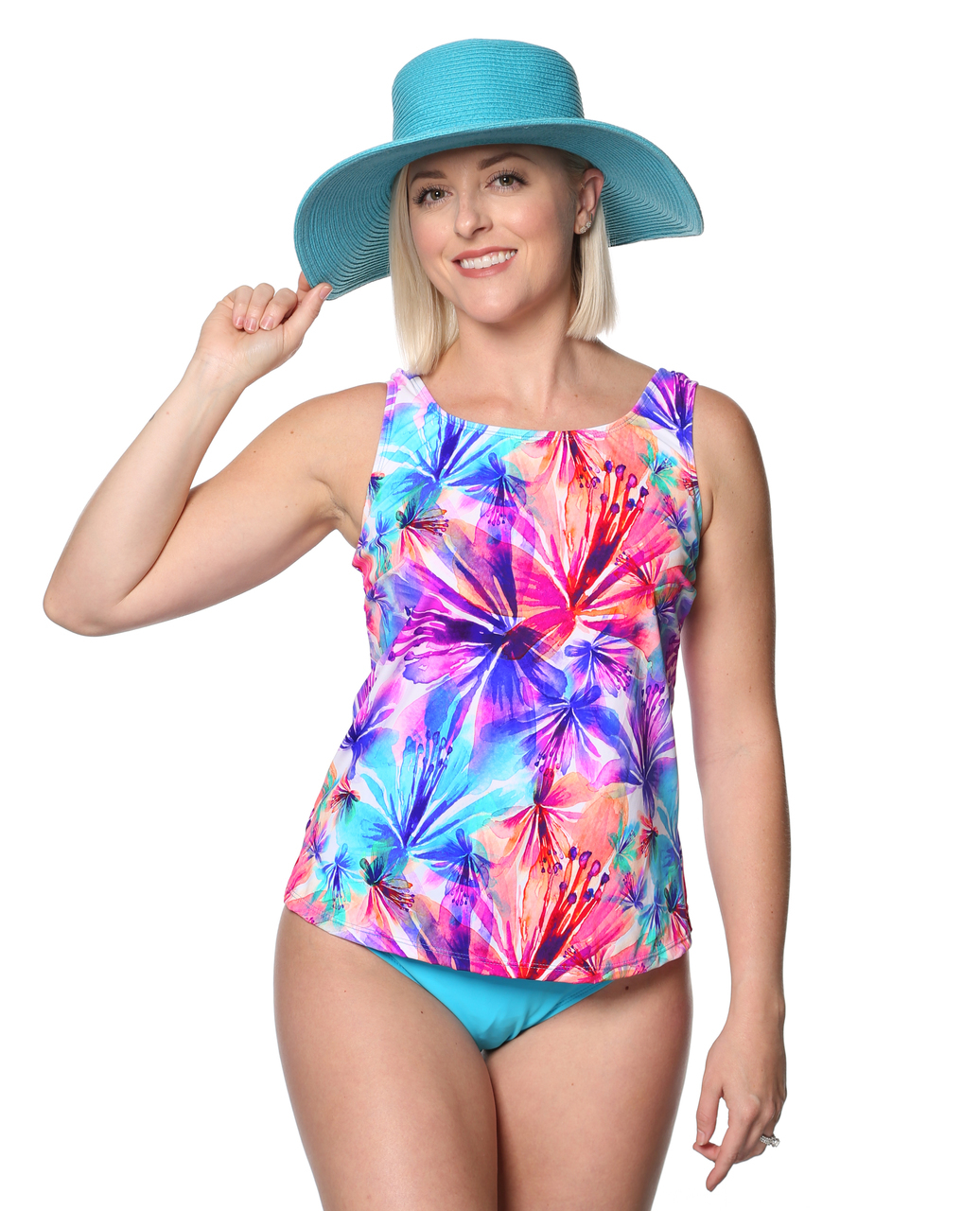 7. Buy Online
One of the biggest challenges to finding a swimsuit to suit your body is the stress of trying on endless swimsuits only to come away empty handed. Buying mastectomy swimwear online gives you the opportunity to select a swimsuit and try it on in the comfort of your own home.
At MastectomyShop.com, we have a huge selection of fantastic swimwear brands that offer all the features you need to help you feel comfortable and confident in the water.
Final Thoughts
Finding the right swimsuit can be a big part of becoming comfortable with your body again. Following a few fashion tips for mastectomy patients can help you choose a swimsuit without the stress.
Try some of these helpful tips to find the perfect swimsuit to suit your body and look forward to having some fun in the sun.