Experts agree that swimming is an excellent choice of exercise after breast surgery. After a mastectomy, a woman's center of gravity may feel slightly different, and you'll need your major muscle groups to posture yourself differently to accommodate for the changes.
The buoyancy of water decreases strain on the muscles while you're strengthening them. The water will have a cooling effect on your body temperature which is important if you're dealing with hot flashes from chemical menopause.
So now you know that post-mastectomy swimming is good for you, but how do you find a swimsuit that can discreetly accommodate for the changes to your breasts? The answer is quite simple - you buy a swimsuit made especially for women in your exact situation.
At MastectomyShop.com, our range of post- mastectomy swimwear is skillfully designed with a discreet pocketed breast area. Here, either one or two breast forms can be discreetly secured in a natural-looking position. We stock a wide selection of styles and sizes, including a beautiful range of plus-size swimsuits. We love them all, but our pick of the month - because we simply had to choose one - is the eye-catching Anita range.
A style for every personality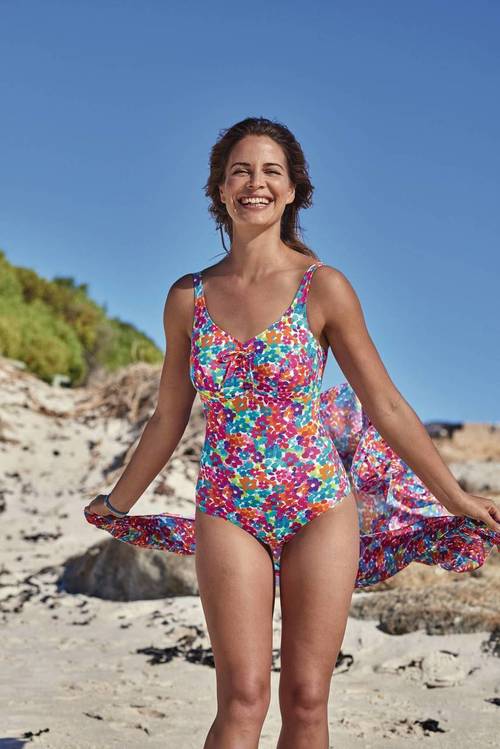 Our Anita Swimwear mastectomy range includes delightful floral fabrics like the Anita 6240 Belem Care Mastectomy Swimsuit. The gathered fabric in the neckline of this one-piece suit, allows you to adjust the height of neckline while the adjustable straps ensure a perfect fit every time.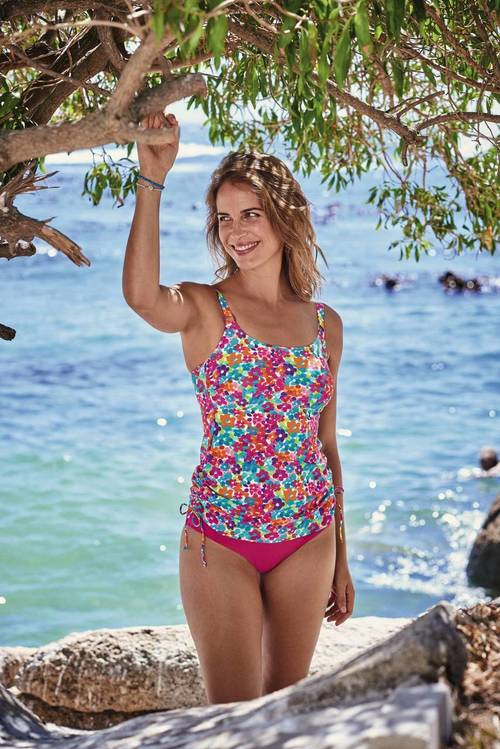 If you're more of a Tankini girl then the Anita 6560 Latina Care Tankini Mastectomy Top is for you. You can easily adjust the length of the top using the gatherings on each side. The gorgeous floral print makes it easy to choose matching briefs in the color of your choice.
The Anita 6540-1 Mexicali Care Mastectomy Bikini Top might be just the thing for those who are feeling a little more cheeky. We've included a gathered front bodice section for easy length adjustments. Combine this top with the matching bottom or a complementary color for an eye-catching ensemble.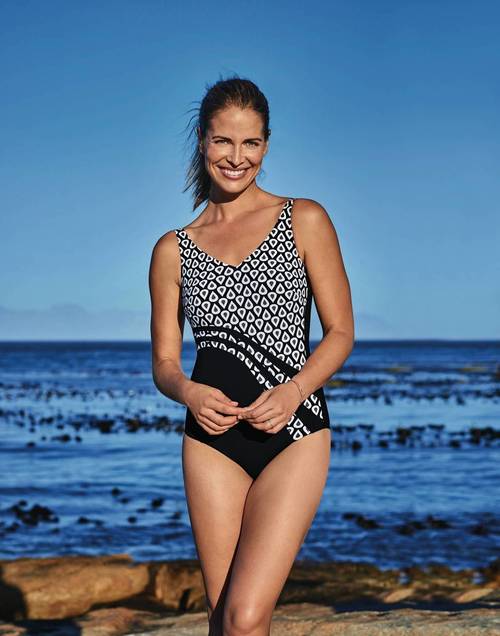 The Anita Swimwear mastectomy range caters for more than just the floral flair. The Anita 6336 Dirban Care Mastectomy Swimsuit is flattering on any figure with its elegant droplet-shaped, black and white design.
Breast forms
Our full range of Anita breast forms includes forms designed specifically for swimming. A popular choice is the Anita 1086X Pure Fresh Silicone Swim Form. The silicone prevents shifting while the ribbed design ensures that water runs off smoothly. The form has optimum breathability, is salt and chlorine water resistant and can also be used in thermal baths.
Feel confident and secure
Every design in our swimwear range is created to help you feel confident and secure for post-recovery swimming. The discreet pocketed area in every suit will hold your prosthesis securely and in such a way that the breast form maintains a natural position.
Many of our swimsuits are designed with adjustable straps and adjustable top lengths so you can change the suit to different breast forms. This also enables you to use the suit without breast forms when you choose to do so.
Confidence is yours
Our goal at MastectomyShop.com is to give you the choice of beautiful, flexible swimwear to match your needs while making you feel beautiful every time you slip it on. Our hope is that we can help you feel beautiful, comfortable and secure knowing that you're in an Anita mastectomy swimsuit.