Millions of people every year experience life-threatening emergency situations where they are unable to communicate their medical needs to EMTs, hospital staff or caretakers which can result in poor health outcomes. Medical alert jewelry speaks for you when you are unable to provide essential medical information to potentially save lives.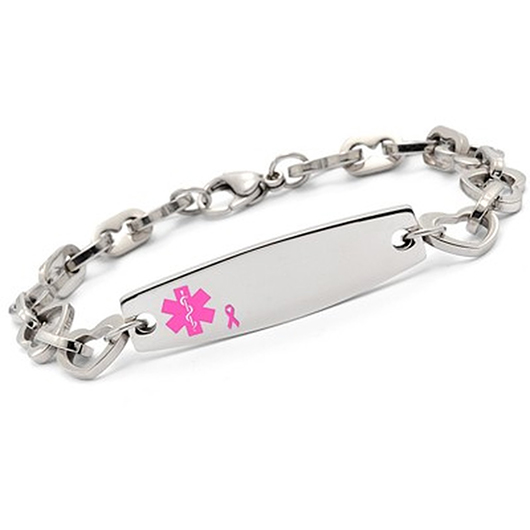 What Information Does Medical Alert Jewelry Provide?
Medical alert ID bracelets contain essential details about your health and identification. They reflect information that is easy to read for emergency responders. Depending on your medical condition, your medical jewelry should have:
Your name, gender and age
Your recent medical history including any surgeries performed such as transplants and open-heart surgery
Any medications that have significant drug interactions such as blood thinners
An emergency contact phone number
Medical ID bracelets should also have the correct symbols for your condition such as the entwined snakes medical sign or the breast cancer ribbon.
Many types of medical alert jewelry come with basic symbols which you can have engraved to create a custom medical identification item.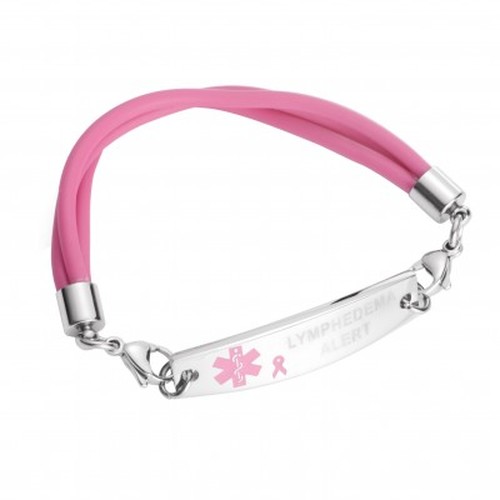 Who Benefits from Wearing Medical Alert Jewelry?
Medical jewelry is essential for anyone who can't communicate with medical professionals whether due to unconsciousness, injury or a medical condition. Medical ID jewelry is also beneficial for:
People with lymphedema
IV needles or even a minor injury to limbs affected by lymphedema can exacerbate the problem. Wearing a medical alert bracelet on the affected hand can alert first responders to your condition so they can safely place an IV in the other arm or administer an alternative treatment.
People with Alzheimer's disease or dementia
People with Alzheimer's disease can become easily disoriented or lost if they are suffering from an episode. A medical alert bracelet can help people suffering dementia and related disorders to be identified and returned home safely.
People with diabetes
Diabetic emergencies can happen in an instant but can be easily treated if identified quickly. The American Diabetes Association recommends that anyone with diabetes should wear medical alert jewelry at all times to assist first responders.
People with drug allergies
In some cases, life-saving medications that are usually administered in an emergency can cause a severe allergic reaction. These include anti-seizure drugs, muscle relaxants, and penicillin. Medical alert jewelry can provide information about any serious allergies so medical staff can give you the right treatment.
People with blood disorders
For people with blood disorders such as anemia, hemophilia, clotting issues, or if you are on blood thinners, medical alert jewelry can notify staff of your condition so they can monitor you for internal bleeding in the event of trauma.
Final Thoughts
Medical ID bracelets provide life-saving information for first responders and medical staff if you cannot communicate your needs in the event of an emergency. At Mastectomyshop.com, we carry a wide range of engravable medical alert jewelry specifically tailored for people who have had cancer surgery and are at risk of lymphedema.
Browse our medical jewelry collection and explore our educational blog series to learn more about how our products can enhance your life post-mastectomy.