If you or a loved one has recently endured breast cancer surgery, you may be feeling overwhelmed about your post-surgery options for restoring shape and symmetry to your body. While some women choose to undergo breast reconstruction, others prefer not to go through another major surgery.
Fortunately, breast prostheses have come a long way over the years to emulate the natural breast shape. Wearing a breast prosthesis has both aesthetic and health benefits, and can help you to regain confidence in your post-surgery body.
What is a Breast Prosthesis?
A breast prosthesis is an artificial breast form designed to emulate the look, shape, and feel of the natural breast. In addition to restoring the appearance and shape of a woman's body, breast prostheses can help reestablish symmetry and balance to prevent posture issues. A breast prosthesis, also called a breast form, is a great way for women to feel confident after surgery and prevent chronic neck and back pain due to poor posture.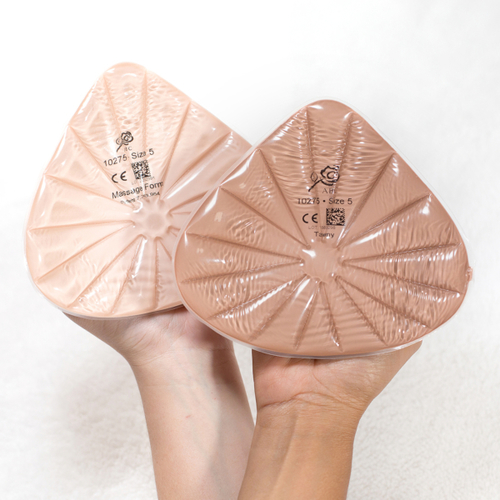 Types of Breast Prostheses
The most common types of breast prostheses are made from foam or fiberfill materials or silicone gel. Silicone breast forms are heavier but look and feel more realistic. Foam and fiberfill forms are lightweight and easier to wear directly after surgery while healing.
Swim breast forms are designed for women who want to get back in the water after surgery, whether for exercise or fun. Swim forms are most often designed with waterproof lightweight silicone.
There are full and partial breast forms available depending on how much breast tissue you had removed. Breast prostheses come in many shapes and sizes to accommodate a wide range of women.
At mastecomyshop.com we carry a wide selection of breast forms by brands like Amoena, Classique, Jodee and Nearly Me. We also offer you the option to fully customize your ABC breast form using 3D technology.
Getting Fitted for a Prosthesis
If you have chosen to wear a prosthesis following your breast cancer surgery, you might be feeling overwhelmed about how to choose the right one for you. One of the best ways to ensure that your prosthesis is a good fit and is also comfortable and compatible with your lifestyle is to work with a board-certified mastectomy fitter.
Certified fitters are trained in working with women before and after surgery to find products that will suit their needs. They can take accurate measurements of the chest area to ensure that your breast forms will fit properly and securely.
Mastectomy Bras
Mastectomy bras are designed for women who wear breast forms and to provide support during the healing process after breast cancer surgery. A mastectomy bra should feature wide straps and bands to provide maximum comfort.
In addition, a front-clasp is ideal to keep stretching to a minimum. Mastectomy bras are advantageous over your regular bra due to the pockets sewn in the cups which keep your breast forms secure and protected.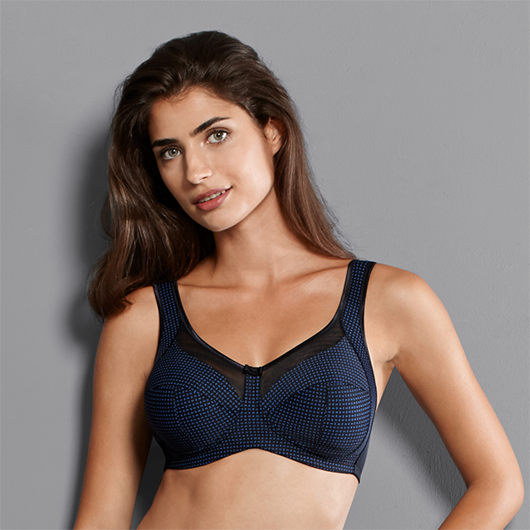 Mastectomy Swimwear
Mastectomy swimwear, like mastectomy bras, is designed for women who want to swim or get into the ocean for fun or exercise following breast cancer surgery. Mastectomy swimwear comes with sewn-in pockets as well to securely hold swim forms in place. A mastectomy swimsuit should also feature wide and adjustable straps, high-cut neckline and armholes to conceal and protect scarring.
Paying for Post-Mastectomy Products
If you are considering wearing a breast prosthesis or other post-mastectomy products, but concerned about how you will pay for them, review your insurance plan prior to spending any money. Often, private insurance companies will help with the cost of items such as breast forms and mastectomy bras. If you choose to work with one of our certified fitters, they can help you through this process as well.
The Takeaway
Although breast cancer surgery is an overwhelming and life-changing experience, we here at mastectomyshop.com believe that post-mastectomy products can encourage a positive outlook on a new chapter in life. Please contact us today if you have any questions or to schedule a personalized fitting with one of our trained professionals.