The right mastectomy bra can give breast surgery patients the comfort and confidence they need to face post-surgical challenges. Anita has been crafting high-quality intimate apparel since 1886, and their Anita Care range of mastectomy products offers all the features breast cancer survivors need to achieve a balanced, beautiful silhouette
But Anita mastectomy bras aren't just functional, they also come in a wide range of beautiful styles from sleek sports bras to embellished fashion bras. Here are some of the gorgeous styles of Anita bras you can find at Mastectomyshop.com
Post-surgery comfort is the key to a smooth recovery. The Anita Post Operative Compression bra offers graduated compression technology in strategic places around your chest wall to minimize the risk of lymphedema.
The bra features an ultra-soft, breathable blend of polyester, polyamide, and elastane which is kind to sensitive skin, and it comes in an alluring black mesh design with a vibrant red microfiber lining. A hook-and-eye front closure allows you to take the bra on and off easily, and adjustable padded straps distribute weight evenly.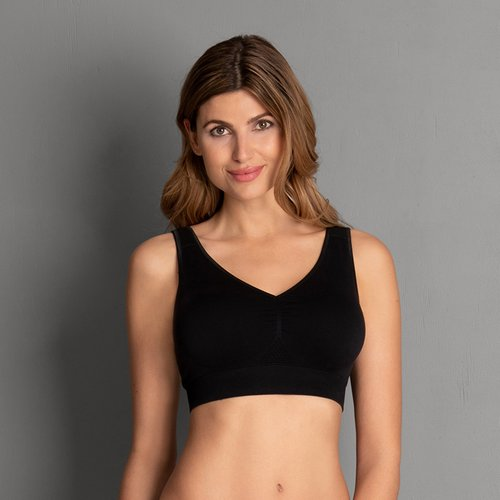 A leisure bra is a must-have for your post-mastectomy wardrobe, and the Lotta offers incredible comfort with stretch microfiber fabric that forms to the contours of your body.
The wire-free bra has a seamless construction to fit discreetly under any outfit, and it comes with removable molded foam pads to create a curvaceous silhouette. The chic V-neck and crop top style design make it ideal for exercise or as a sleep bra.
Feel confident and in control while working out with the Anita Post Mastectomy Sports Bra.
Black piping and underbust bands complement the heather gray fabric for a luxe athletic look. The three-section cups provide full coverage and contain pockets to hold lightweight breast prostheses securely.
A toweled lining and mesh panels offer enhanced sweat management and temperature regulation, and the ergonomic tailored back ensures you are always comfortable and supported no matter the activity.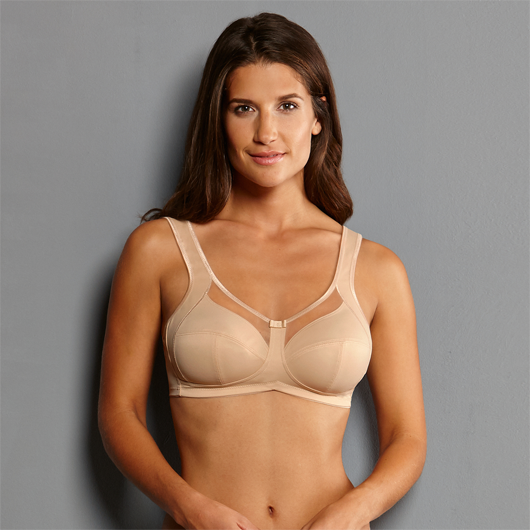 The Clara combines classic feminine style with functional features for the perfect everyday bra to add to your post-mastectomy wardrobe.
The traditional three-part cups feature a romantic sheer mesh panel, and the silky high-gloss seams provide a delicate accent to the practical padded straps. The wire-free design is stabilized with additional side panels to give you amazing support without sacrificing on style.
Pocketed bras are essential for any woman who chooses to wear a breast prosthesis. These bras are designed for holding your breast forms securely to prevent shifting throughout the day.
The Stella ensures that your breast forms stay put in style with satin-look molded cups with tulle pockets and whimsical embroidered lace covering the adjustable straps. The microfiber bra has a seamless design so you can wear it under tight-fitting garments, and the straps are positioned close to the center of the back for added support.
Every woman needs a versatile t-shirt bra in her wardrobe. The Hanni features supportive preshaped molded cups constructed from supportive microfiber making this bra a great alternative to an underwire bra that can be uncomfortable and lead to complications after a mastectomy.
The cups come with built-in bilateral pockets crafted from breathable tulle offering exceptional airflow and creating a protective layer between your skin and the breast form. The shaped cups and wide underbust band are created to support prostheses as well as your natural breasts to give you shape and definition.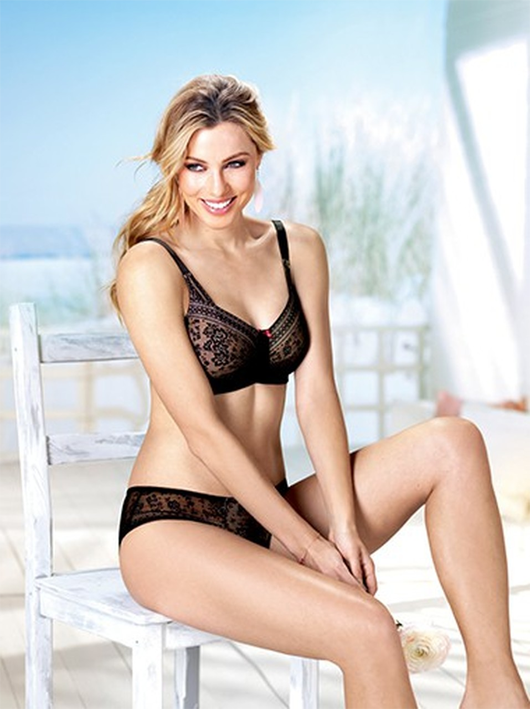 Perfect for a special occasion, or to bring a touch of romance to your everyday outfits, the Fleur features an eye-catching floral lace overlay, with two-section microfiber pocketed cups.
The back is made with reinforced power net for added support, and the adjustable straps come in two widths for the larger cup sizes.
Anita: A Brand Favorite
Anita has been supporting women for more than 100 years with superior quality intimate apparel. Their post-mastectomy range caters to breast cancer patients to help facilitate a gentle recovery and help to build self-confidence after surgery.
Explore our extensive range of mastectomy products, bras, breast forms, and accessories online, and call our customer support staff at (877) 413-2272 so we can help find the perfect bra for you.