The world of mastectomy undergarments can be overwhelming. However, there are some key benefits to mastectomy bras and camisoles that make them ideal for any woman who has undergone a mastectomy.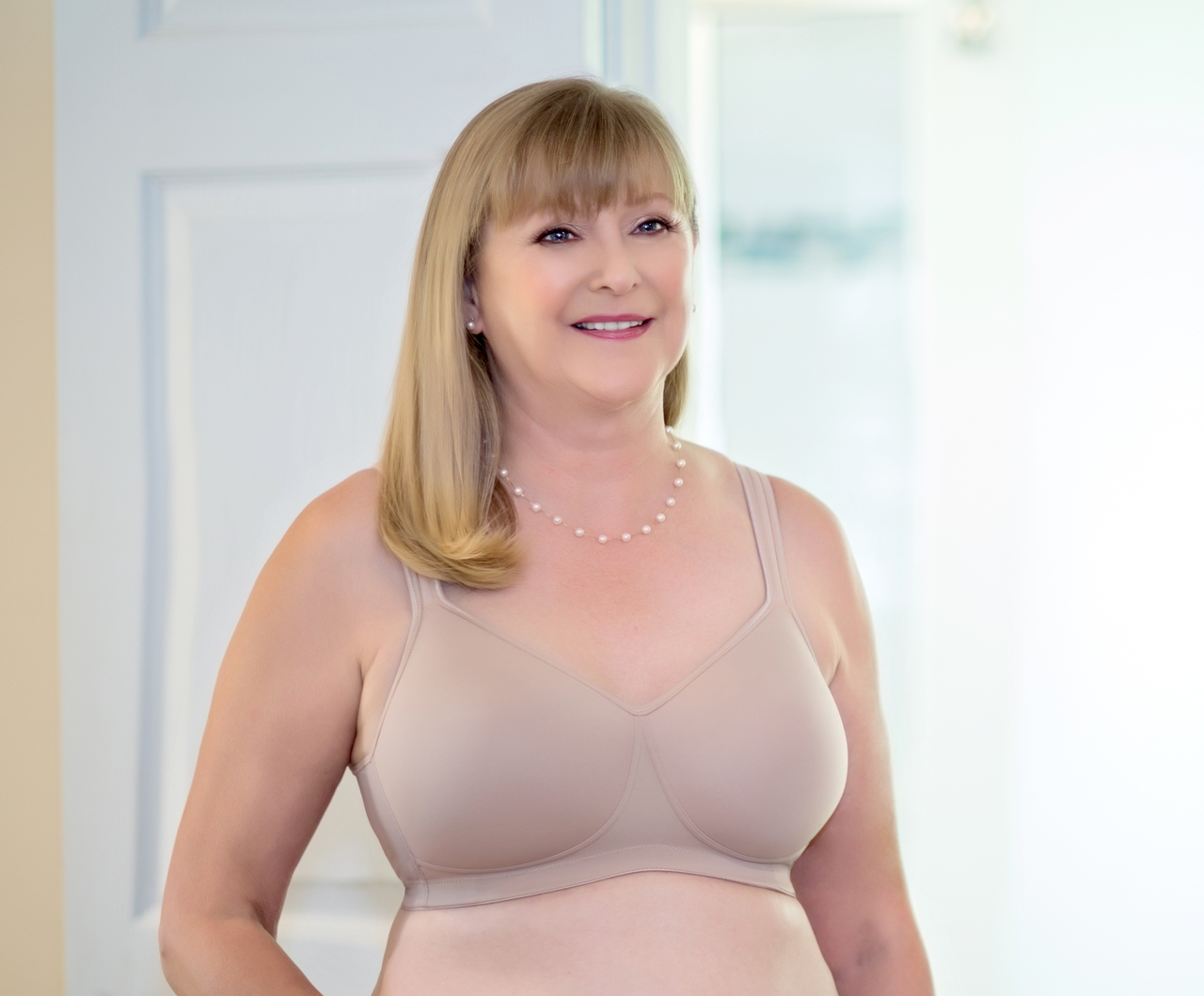 1. Endless options
No matter what your size or your shape, there will be a mastectomy bra or camisole to fit you. With multiple colors and options, such as lace, underwire, and front or back closures, post-surgical mastectomy bras and camis are specifically designed to suit your individual needs.
The designs are also developed to suit different purposes. Current styles include anything from sports bras to those designed for a touch of elegance because undergoing a mastectomy does not mean you need to sacrifice your style, comfort or even your workouts.
2. Professionally fitted
It can be challenging after a mastectomy to figure out what size and style of mastectomy bra or camisole will fit your new shape.
MastectomyShop.com has American Board for Certification and BOC Accredited Fitters on staff who can help fit you for a variety of mastectomy apparel, including bras and camisoles. Whether you have recently had surgery or are further along into your post-op life, a professional fit can make a huge difference for your overall look and comfort.
3. Natural look
One incredible benefit of post-surgical mastectomy bras and camisoles is that they are designed to give you back your natural shape. They restore your silhouette so you can get back to looking and feeling effortlessly you.
4. Features for comfort
Mastectomy bras and camis make you look fabulous, and they are built for comfort. The ABC Contour T-Shirt Mastectomy Bra is a perfect example of this. It features a seamless design, soft-molded cups, and padded straps.
Our incredible range of mastectomy bras and camisoles offer design elements such as latex-free and moisture-wicking fabric, adjustable straps, seamless construction, full support, and so much more.
5. Post-surgical mastectomy bras
Post-surgical mastectomy bras and camisoles focus on features that enable you to begin the healing process after your surgery without sacrificing your comfort or ability to get back to your daily life.
Features like drainage tubes and pockets for drainage pouches, as well as soft seam, underwire-less designs make them easy to put on or remove with minimal mobility.
With the ABC Zip Front Post-Surgical Camisole with Drain Management, features like a front zipper and detachable shoulder clasp make this camisole easy to put on or take off.
In comparison, the Beth Post-Surgical Camisole has options available at the time of purchase to help you choose the post-surgical features you may require.
6. Improve your posture
Quite possibly the only thing better than finding a well-fitting, comfortable bra is finding one that also improves your posture! The design of bras like the Airway Front Closure Mastectomy Bra features a front closure and a high back design that helps to straighten your shoulders and back, improving your posture and overall health.
7. Pockets for prosthesis and breast forms
Any well-designed mastectomy bra or camisole will feature concealed pockets for accessories, including drainage bags, prosthesis, and breast forms. These pockets enable you to go on about your day and not worry about whether your bra is keeping you comfortably and securely in place as it should.
8. Prices to suit any budget
Mastectomy bras and camisoles are available for any budget. MastectomyShop.com understands the need to make mastectomy undergarments as accessible as possible. You can also find post-surgical mastectomy bras for sale, including your favorite brands, styles, or features at even lower prices online in our last call sale section.