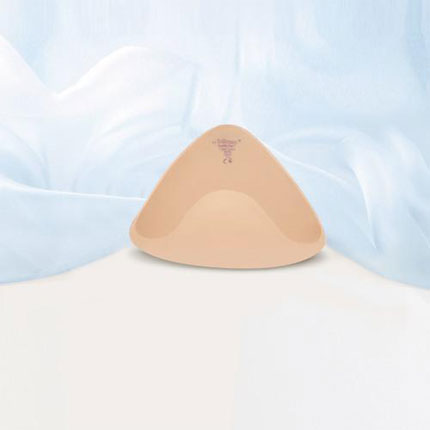 Buying the perfect breast prosthesis can make a big difference in your life after a mastectomy. A comfortable, well-fitting breast form allows you to wear your clothes with confidence and freedom. There are many options to choose from at MastectomyShop.com, including breast forms that adhere directly to your skin. Take a look at the many benefits adhesive breast forms offer.
1. Natural feeling
Finding the right shape and weight for your breast prosthesis is important. When you are feeling sensitive about the changes to your body, you may want an option that feels as much like a natural breast as possible.
A contact breast form is attached to your chest with adhesive backing . Make sure you gently clean the area using an alcohol wipe before attaching the breast form. This will ensure it adheres correctly.
The sensation is not exactly the same as a natural breast. However, the contact prosthesis can feel more a part of you than a separate prosthesis held in a bra pocket.
2. Natural appearance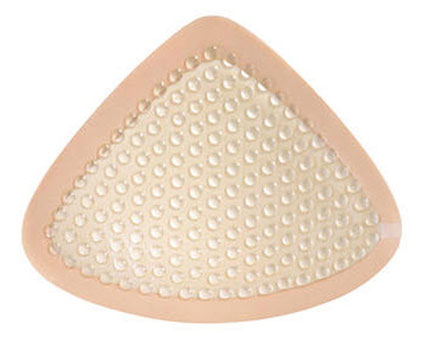 Because a contact prosthesis is connected directly with your chest, it can offer a more natural appearance than any other type of breast form. This is of particular importance if you wear fitted clothing that emphasizes your shape.
3. Weight distribution
Silicone breast forms are highly preferred because they offer a natural look and feel. However, silicone is very heavy. When a silicone breast form is held in a mastectomy bra pocket, the weight pulls down on the bra straps. This can cause strain on the back and shoulders.
A contact breast prosthesis means the weight is distributed evenly throughout the adhesive surface, held against your chest wall.
4. Freedom of movement
Following a mastectomy, your exercise routine is important to your health and recovery. However, you may find it difficult to enjoy exercise if you are overly aware of your changed shape.
You may also find that a separate breast form feels unnatural and distracting while you are active. Separate forms often fall away from your body if you lean forward or slip out of place if you raise your arms.
The security of a contact breast prosthesis can allow you to move with freedom, knowing it will remain in place. Your activities may also be more comfortable with the weight on your chest wall instead of your shoulder.
5. Wearing regular bras
While there are many excellent post-surgical bra options on the market, you may be longing for the freedom to wear regular bras again. A contact prosthesis gives you this option because it does not need a pocket for security.
6. Adaptable options
One issue some women experience with a contact prosthesis is the warmth it can create. This is less of a problem with more recent designs. For example, the new Comfort+ layer Amoena 230 Balance Contact Volume Delta Silicone Shaper has a temperature regulation feature. However, you may want the option to wear a separate prosthesis in a pocketed bra.
Many contact forms can also be worn in a bra pocket if you cover the adhesive back. This means you will have two different forms for the price of one.
Brand new products are also being developed in this area, such as the Amoena Contact Multi. This is an adhesive pad that allows you to choose when you want to attach your breast form and when to wear it separately.
Contact us
At MastectomyShop.com, we carry a huge range of breast forms and other mastectomy products. For assistance call us on 1-877-912-0775.