For those who have survived breast cancer, it may be hard to return to normal recreational or athletic activities and a life which they previously enjoyed to the fullest. However, any body-related issues stemming from a mastectomy should not prevent a woman from swimming, running, dancing, or living her life to the fullest.
Athletic wear and swimsuits for mastectomy patients can help women who have survived breast cancer live their best life.
Choosing the right swimsuit is never easy, even at the best of times. If you are unsure of what type of swimsuit will suit your new body, here are some of the top breast cancer swimsuits from MastectomyShop.com that are fashionable this season.
1.2019 T.H.E. Collection 1008-60h-758/409 Mastectomy Draped Tank Swim Suit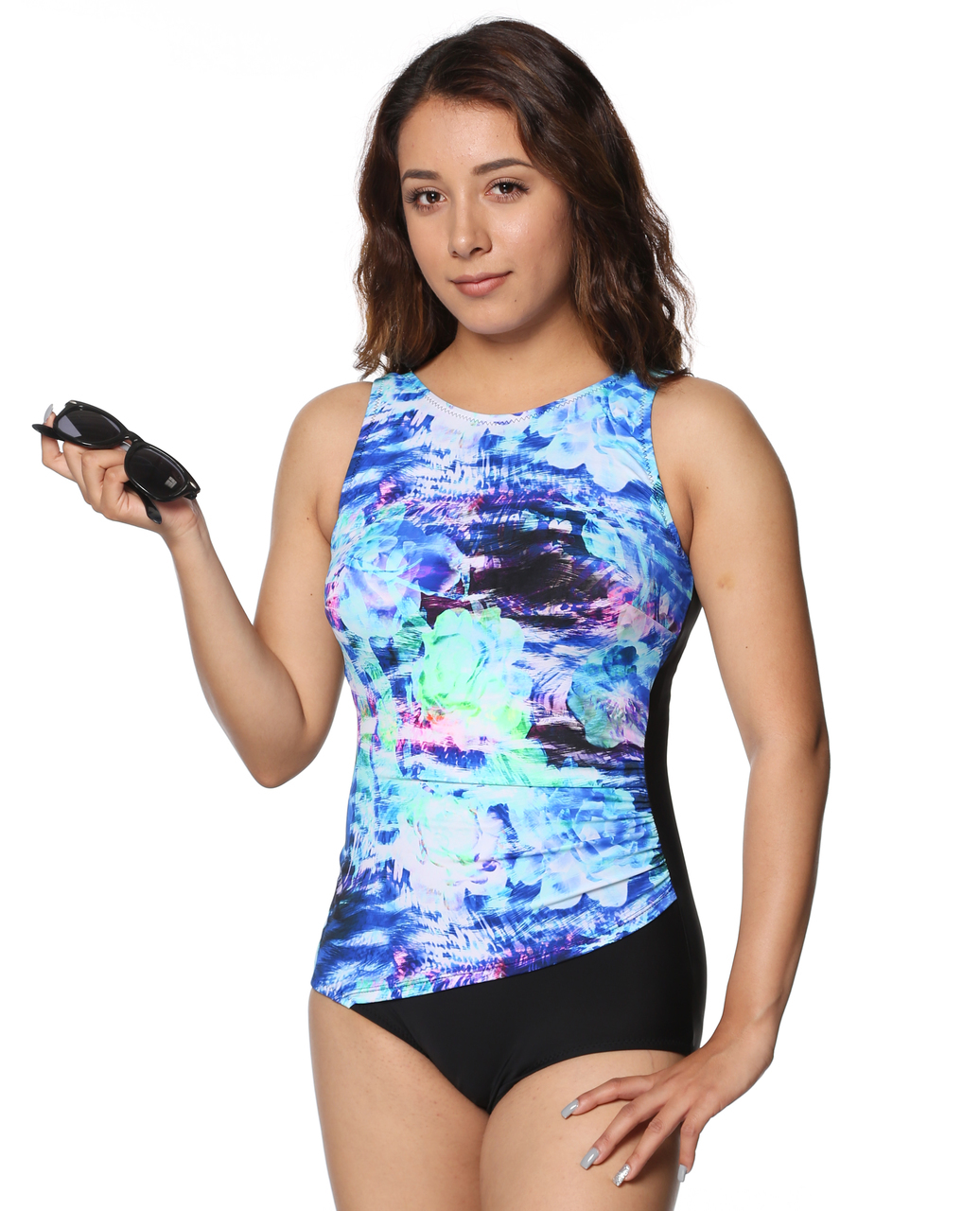 You're fun. You're upbeat. You're stylish. Why shouldn't you have a swimsuit to match?
With this draped tank-style swimsuit, you can. Its eye-catching color palette flatters almost all skin tones, while the high neckline and scooped back flatter all figures and allow for the insertion of shapers or breast forms. The draping in the front directs the eye to the slimmer area of the waist and provides an element of visual interest.
Best of all, this suit features a tummy-slimming abdominal control panel, keeping your midsection looking smooth and slim as you lounge by the pool or walk along the beach.
2.JODEE 1469 Fun in the Sun Mastectomy Tank Swim Suit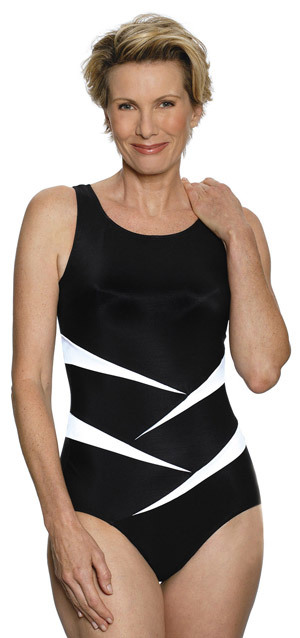 For subtle and sophisticated women, breast cancer swimsuits that suit their style can be hard to come by. From being too revealing, too flashy, or just plain frumpy, it may be hard to find the perfect suit for you.
Thankfully, the JODEE Fun in the Sun Mastectomy Tank Swim Suit makes this search easier than ever before. While the black color of this swimsuit is as sleek and slimming as it is elegant, white accent stripes add a fashionable twist to this take on a modern swimsuit to suit to women of all ages.
This swimsuit comes in a nylon-spandex blend that is sure to be comfortable and easy to wear all day. It features inner pockets that seamlessly accommodate breast forms. Women who appreciate a little extra coverage up top will love the high neckline and wider arm holes.
Women of all body types look fantastic in this simple, classic JODEE swimsuit. However, those who wish to have a slimmer look are especially appreciative of this suit as it contains tummy-slimming control panels to ensure that any woman who wears it ends up looking her best.
3.Topanga Mastectomy Misses Swim Tank Top 32-60-749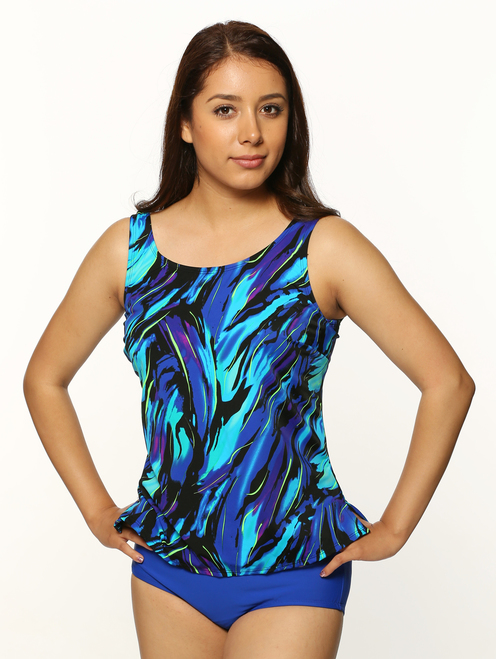 The Topanga brand is renowned for producing attractive, high-quality swimwear, and their latest offering is no different.
The gorgeous print of this suit will perfectly match with most skin tones. The wide shoulder straps and girl leg style bottom ensure perfect comfort no matter what activities you are doing.
No matter what your body type or how long you have been in recovery from breast cancer, MastectomyShop.com is your source for all swimwear-related outfits.