For women who have suffered hair loss due to chemotherapy, a beanie or head covering can protect the scalp from the sun, wind and other elements. But you can also use a beanie to express your style and give you a boost of confidence after treatment. Here are ten colorful beanies for you to try this autumn following your breast cancer surgery.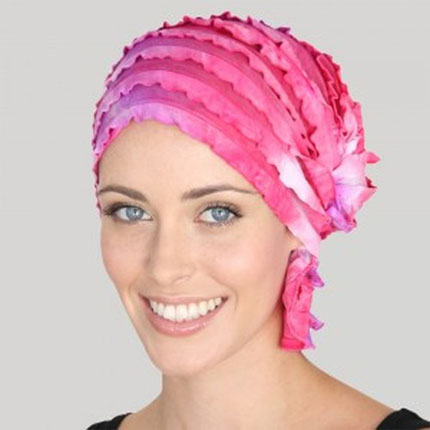 As bright and beautiful as a tropical flower, the Abigail beanie is constructed from a breathable blend of rayon and spandex to sit comfortably on your head. The pink ombre print is enhanced by the fun ruffled texture to look like flower petals and perfectly accessories your floral tops or adds a pop of color to your fall and winter wardrobe.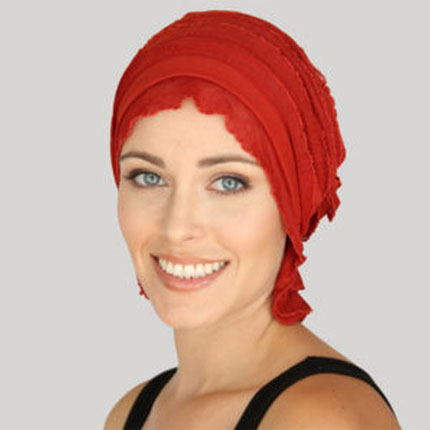 The Brooke beanie features a distinctive textured construction to complement the deep orange-red color perfect for warm complexions and ideal for adding a bold splash of color to any of your Fall outfits.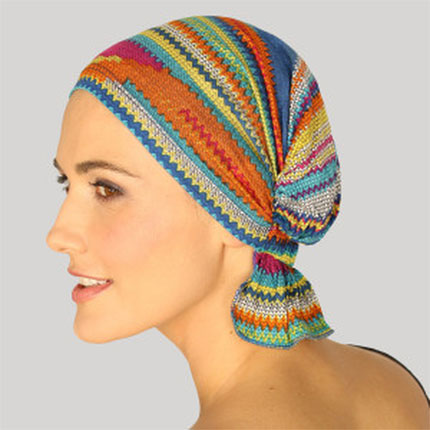 For an easy breezy boho style, try the Christine chemo beanie with is fun and eye-catching rainbow zig zag striped pattern. Its mixture of nylon, rayon and spandex keep it fitting snugly over your head, with the knotted detail at the nape adding extra interest. Pair with flowy tops and natural fibers for a laid-back Fall style.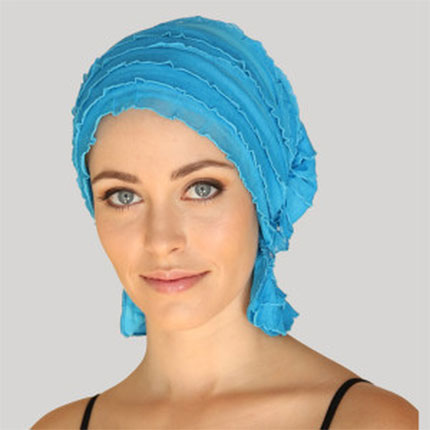 If you love walking on the beach, you'll love the Claudia chemo beanie. In a bright turquoise blue with a ruffled texture, this beanie will remind you of sunny days by the sea. Made from a mix of polyester and spandex so you can put it on and off with ease, it's breathable knit will keep your scalp cool and protected from the sun and the wind.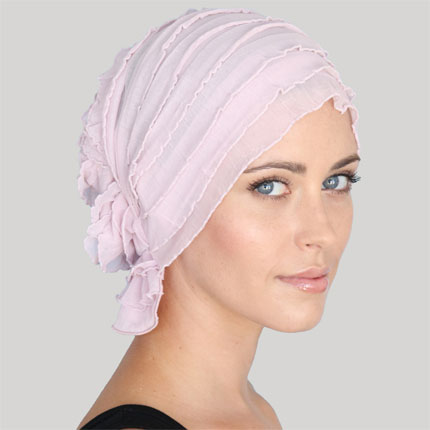 The Donna chemo beanie is perfect for dreaming the dog days of summer days away. With a delicate blush pink color and wavy texture, the beanie slips on easily and stays put thanks to a special blend of rayon, nylon, and spandex. The Donna's neutral color lets you mix and match effortlessly with any garments in your wardrobe.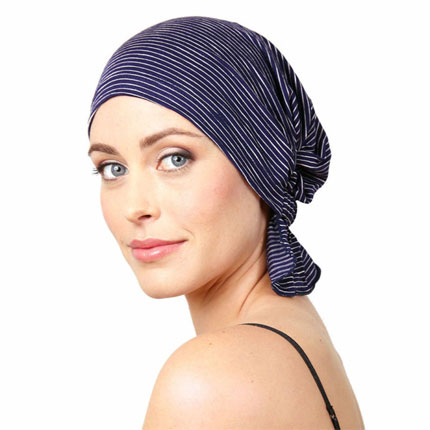 The Emily chemo beanie is perfect for the seafaring woman. The beanie has a nautical-themed blue and white striped pattern and sits firmly and comfortably on your head with no tying necessary.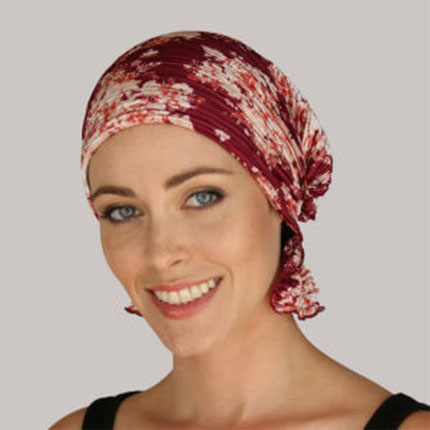 The stunning burgundy floral print Gayle chemo beanie is a must-have for any Fall mastectomy wardrobe. With a stylish pleated design and ruffle-edged faux-knot, it is the perfect statement accessory to match with your outfits.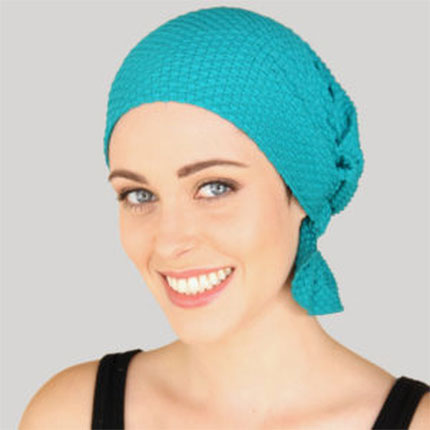 Ideal for everyday wear, the Joyce chemo beanie has an interesting waffle textured weave in bright turquoise blue to add a special something to your summer outfit. It is the ideal head covering to grab-and-go as you head out the door as it slips on easily and pairs well with almost any style of outfit.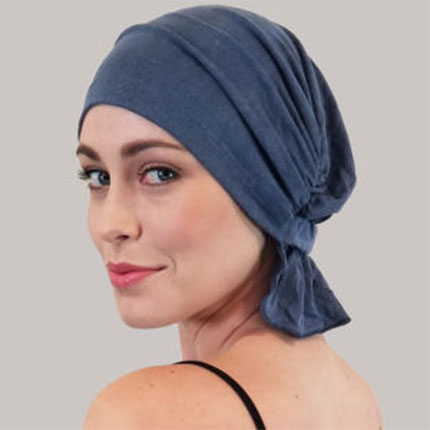 Perfect to match with your favorite pair of denim jeans or shorts; the Rachel is constructed from breathable fabric that is designed to look like luxe blue linen. With pleats toward the nape of the neck and knot detail, this beanie offers a luxurious look at an affordable price.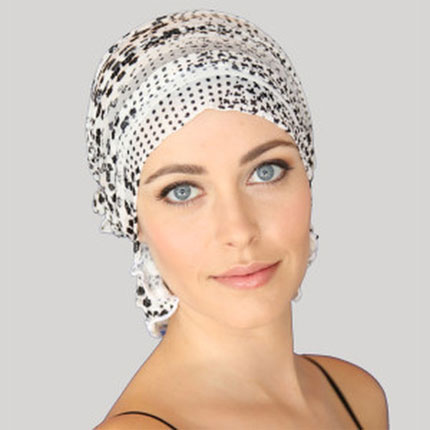 For a chemo beanie that suits any style, the Regan chemo beanie with its black and white floral print is an excellent addition to your Fall wardrobe. Gentle on your skin and designed for easy dressing, the Regan beanie is the perfect autumn accessory.
Final Thoughts
Keep your head cool and protected this summer with a colorful Beanie that suits your style. Find out more about the different styles of chemo beanies, headscarves and turbans we havewe have available by calling MastectomyShop.com on (877)-912-0775 to talk with our friendly and experienced staff.