Staying physically active is essential for good health, and this is no different following your mastectomy. While you need time to heal and adjust to your body's changes, eventually, you'll want to get back to exercising and enjoying new or favorite activities from yoga to horseback riding. For this, you will need to wear a bra that offers the support and protection you need.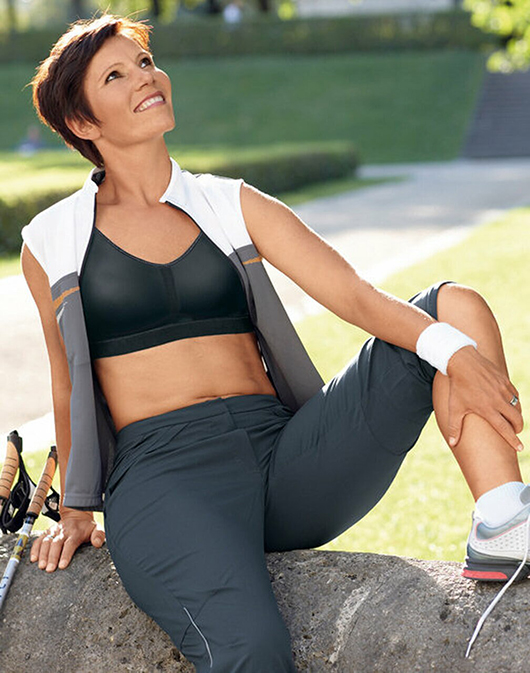 Following your mastectomy or breast reconstruction, your doctor may recommend you first wear a surgical bra for a while, then switch to a sports bra after surgery due to their soft cups and wire-free design. And when you're ready to increase your level of activity, these sports bras will be equally important in keeping you safe and comfortable for whatever it is you pursue.
If you wonder why wearing a sports bra is essential following your mastectomy and post-surgical healing, here are a few reasons to get you started establishing the new you.
To Safeguard Your Health
Ill-designed bras can lead to painful rubbing and chaffing and even irritate scarring post-surgery. They can also lead to problems when support is lacking, especially when participating in activities that cause excessive vertical breast movement. This movement can damage breast ligaments, so wearing a well-designed sports bra is key to safeguarding your breast health.
The sooner you can return to being physically active after your breast surgery, the more you will improve your overall health. Not only can exercise lower the risk of breast cancer returning, but it can also help you stay at a healthy weight, boost your energy levels, and ease the side effects of most treatments.
Designed for Comfort
As you heal and adjust to your new body, you need a comfortable bra to support you whether wearing breast forms or not. A sports bra designed for comfort should have soft cups, no underwire, adjustable straps, and also come in a variety of styles and sizes.
In general, sports bras are designed to compress and restrict breast tissue from movement during physical activities. When it's time for you to return to your regular activities or increase the level of intensity, choosing a sports bra designed with your body in mind will be most beneficial.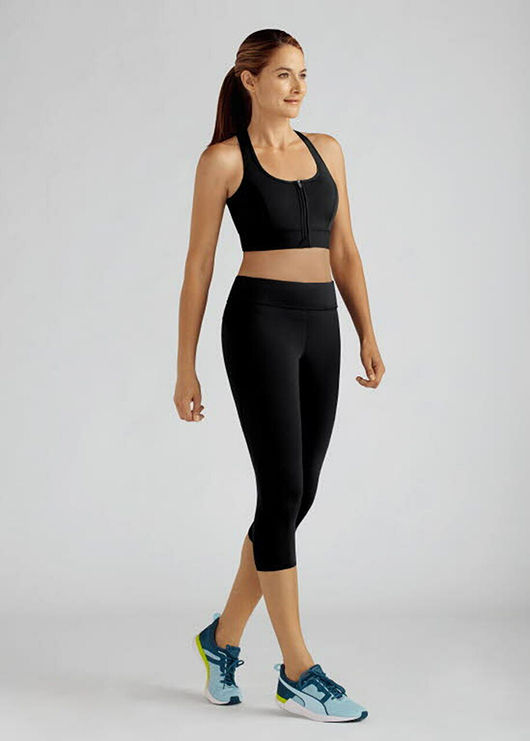 The Amoena Zipper Bra is a superb high-impact sports bra with soft microfiber fabric pockets for your prostheses and with a front closure for ease of fastening and no need for pulling over your head.
Increases Confidence and Motivation
Two factors build confidence when returning to your normal physical activities: comfort and support. A properly fitting sports bra made for the level of activity you are participating in can make all the difference.
Knowing that you are taking care of your body now in its new form, protecting and supporting it, you can confidently work out, take long walks, or try a new exercise. It may even motivate you to get going sooner and more often.
Allows You to Participate in Different Levels of Activities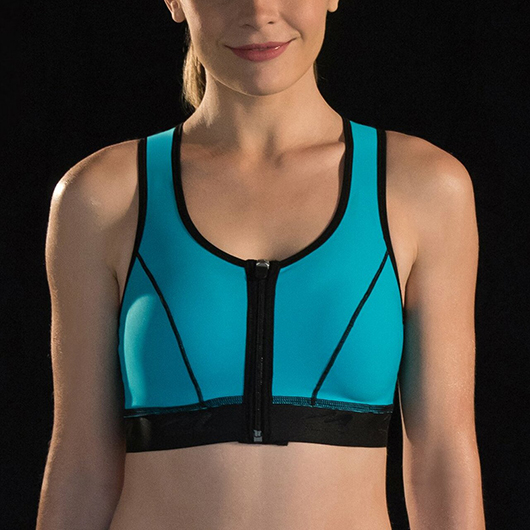 The key to this support and comfort is to choose a sports bra for the particular activity you are engaging in. For example, if you're returning to running, look for one designed for high-impact activities like the Marena Sports Bra. With its wide and supportive shoulder straps, front zipper closure, and smooth elastic band, you'll feel confident as well as motivated to make it your best run yet.
If you prefer gentler exercise, such as yoga, look for a sports bra for low-level intensity activities. These provide just enough support and protection without overly restricting and compressing. Many of these come with convenient built-in pockets for breast prostheses and provide a secure fit so you will worry less and enjoy your workout more.
The Coobie Fusion Yoga Bra is perfect for lower-intensity activities. With its removable pads, adjustable straps, and extra-wide band, you can even wear this one every day and experience extra comfort.
Sports bras are ideal following a mastectomy, reconstructive surgery with breast implants, or those who still have their natural breasts.
Find Your Post-Mastectomy Sports Bra at Mastectomyshop.com
Following a mastectomy, you need to know that physical activities are not off the table going forward. You can ease your way back into your favorite sports, exercises, or hobbies with the help of a well-fitting sports bra.
Our professional team members are here to answer any questions you may have and help you find the right mastectomy bra for your new body, including a customized fit. Find us online or call (877) 413-2272 today for guidance. We'll help you get back out there with confidence.