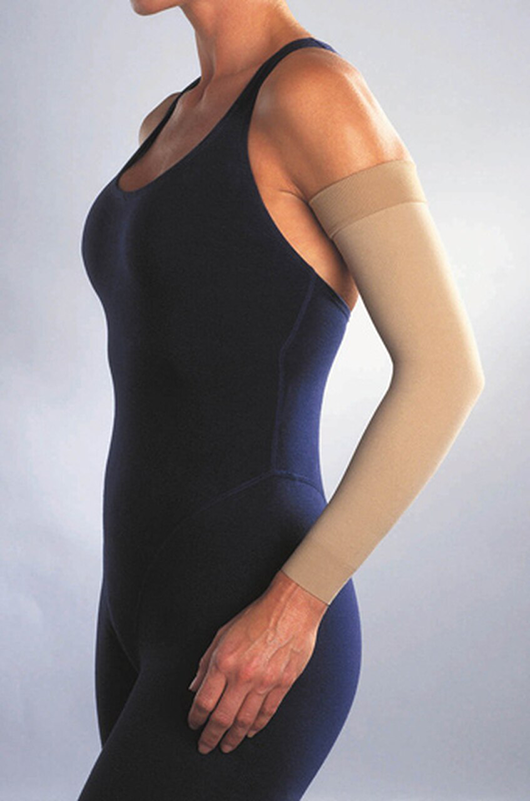 When it comes to your care following breast cancer surgery, you need the best aids to assist in your recovery and ongoing health. Compression garments are a crucial component of your recovery, not just for speeding up the healing process but also for preventing long-term health complications.
There are many choices available, and Jobst products are some of the best. These garments offer compression therapy beneficial for preventing lymphedema and for people who suffer from venous insufficiency.
Why Compression Therapy?
Compression therapy is a way to manage, treat, or prevent lymphedema following your surgery using specialized gradient compression garments. Compression vests, sleeves, and stockings help control the swelling and pain that accompanies lymphedema and increases blood circulation in wearers.
Gradient compression garments come in different pressure levels. These can range from the mildest compression to firmer medical levels. Consult with your medical providers to determine which level is right for you.
There are several benefits of wearing compression garments, including:
Prevention, minimization, or management of fluid-build up following surgery

Quicker wound healing

Decreasing the risk for developing DVT (Deep Vein Thrombosis)

Reducing symptoms of low blood pressure (Orthostatic Hypotension)
Relieving and repairing muscles for athletes
Why Choose Jobst?
JOBST has years of experience in the industry and is recognized as the top doctor-recommended brand for medical compression garments in the United States and backed by the American Medical Association.
Founded in 1950, JOBST is a trusted companion for providing top-quality compression apparel. JOBST compression and support garments are designed for both medical uses and comfort.
With compression therapy, choosing the correct pressure for your condition is essential. Jobst makes garments in a wide range of levels, including the following.
8-15 mmHg: Extremely light compression, best for minor or occasional swelling and to fend off leg fatigue.

15-20 mmHg: Light-medium compression for occasional swelling, for travel, and good for new wearers of compression garments.

20-30 mmHg: Mid-range compression ideal for the prevention of lymphedema with frequent swelling in ankles and feet. Also beneficial for varicose veins and those on bed rest.

30-40 mmHg: Firm compression for persistent, significant swelling.

40-50 mmHg: Extra firm support requiring medical supervision.
Correct sizing is crucial for compression apparel, as garments that are too large or too small cannot provide the right amount of pressure, making them ineffective and, in some cases, dangerous.
An alternative option is to use bandaging, such as the Jobst Artiflex Bandage. This bandage conforms to your arms, feet, and lower leg, providing an even distribution of compression. You can wear these bandages alone or under your compression hosiery or sleeves as guided by your doctor.
Where to Find the Best Jobst Products for Women
Masectomyshop.com specializes in breast cancer patient products. We carry the best range of JOBST compression products available online, and our knowledgeable customer support staff are available to answer any questions you have about sizing or compression levels.
From vests to support you immediately after surgery to gauntlets ideal for managing symptoms of lymphedema, we have the JOBST products you need for a fast and comfortable recovery after breast cancer surgery.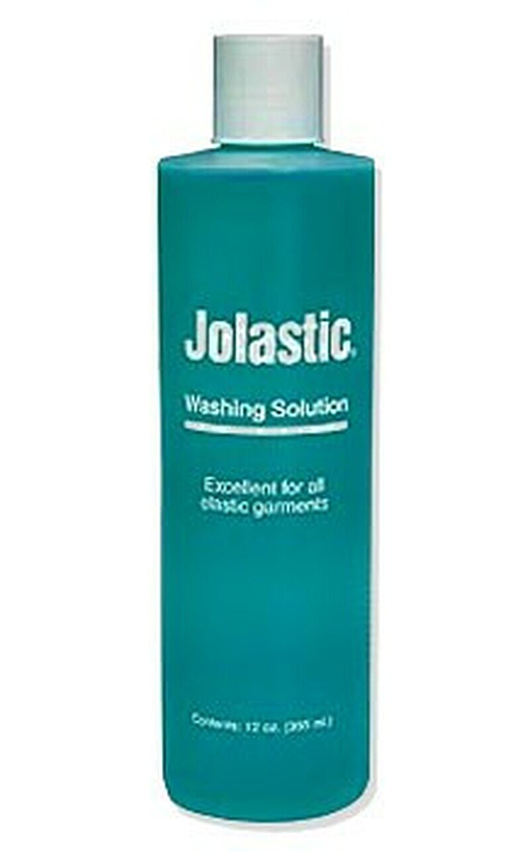 Although Jobst products are designed to last a long time, you can also help extend their usefulness with regular care and maintenance. Use the Jobst Jolastic Special Washing Solution to avoid damage. This specially formulated solution is meant to be used on elastic garments used for compression.
Contact Mastectomyshop.com to Learn More About Compression Garments
When it comes to helpful aids to get you back on your feet following breast cancer surgery, JOBST offers some of the best vests, sleeves, and bandages available. Learn more about the compression garments available to help you prevent or manage lymphedema by contacting Mastectomyshop.com at 877-413-2272.