An external breast prosthesis is an excellent alternative to breast reconstruction for women who have undergone a mastectomy. But to get the right fit for your body and ensure the prosthesis stays in place, you need to wear the right type of bra.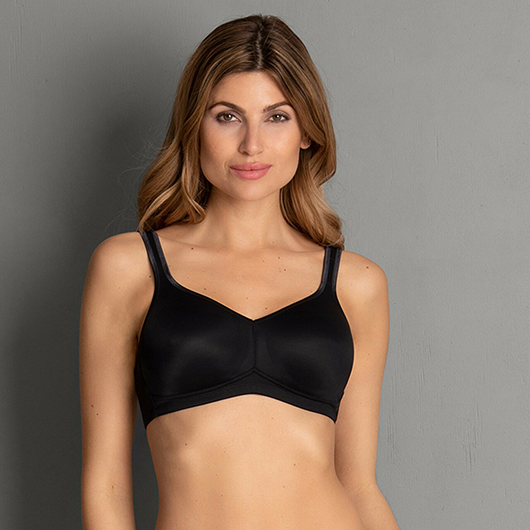 What is an External Prosthesis?
Mastectomy surgery, whether bilateral, unilateral, partial or lumpectomy, causes unevenness in the breast tissue and chest wall that can make it challenging to dress and lead to a loss of self-confidence for many women.
Although reconstructive surgery can help you achieve a natural breast shape, in some cases, surgery may not be a viable option, or you may choose not to undergo further surgeries to allow your body time to recover.
Wearing a prosthesis, also called a breast form, is an excellent way to help you regain your curves and symmetry, allowing you to dress in the clothes you love. They can also help improve your posture and balance to support your spinal health.
An external prosthesis is designed to simulate natural breast tissue. There are numerous types of prostheses, and they can be made from weighted silicone, aerated silicone gel, or non-silicone materials, like foam or fiber-fill.
External prostheses come in all shapes, sizes, and skin tones, so you can find one to suit your body. They are also available as partial breast forms if you just need some added volume and definition in certain areas of your chest wall or under your arms.
Many insurance companies cover the cost of an external breast prosthesis and mastectomy bra according to the Women's Health and Cancer Rights Act of 1998 (WHCRA). Contact your health insurance provider to find out if you are covered by your policy.
Best Bras for an External Prosthesis
Although external breast prostheses can be worn with a regular bra, there is a risk they will shift around during the day - especially for active women who enjoy exercising as part of their recovery. The best option is to use specially designed mastectomy bras with pockets to hold breast forms sewn directly into the bra cups.
You should also look for bras that feature adjustable straps and wide underbust bands to help secure the breast forms in place and achieve the proper fit. Here are some of the best bras to use with your external prosthesis.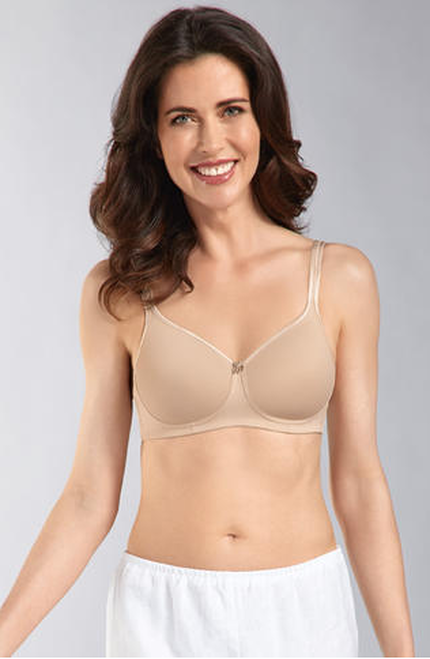 The Amoena Mara is the perfect addition to your wardrobe for everyday wear. The nude color and seamless construction ensure that it can be worn discreetly under any outfit, and the molded cups feature COOLMAX® ACTIVE fabric pockets that not only hold your breast forms securely but also work to keep you cool and dry all day long.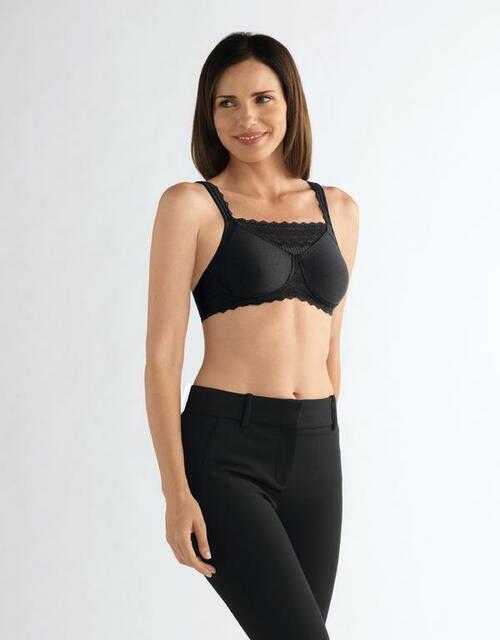 For added coverage and security for your breast forms, the Amoena Dana features a microfiber jacquard lace camisole panel between the cups. The panel is also an excellent option for women who want to disguise high scarring. The bilateral pocket can be worn with asymmetrical or symmetrical breast forms and partial forms and shapers.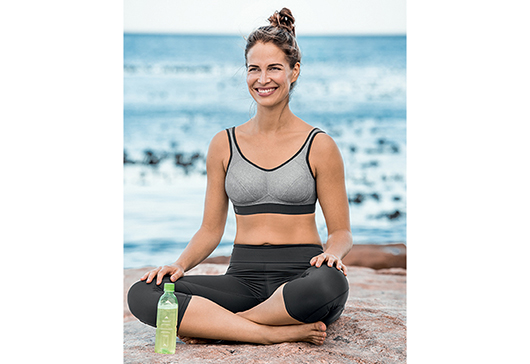 If you enjoy an active lifestyle, you need a bra that supports your body, holds your breast forms firmly and reduces bounce in your remaining breast tissue. The Anita Extreme Control bra is the perfect choice for high-impact activities, like jogging or aerobics.
It features three-section cups with interior moisture-wicking pockets to create a barrier between your chest wall and your breast forms, preventing irritation.
The wide, padded adjustable straps are ergonomically designed to avoid slipping during exercise and offer maximum comfort.
How to Secure Your External Prosthesis
To properly place your prosthesis and get the best fit, put on your bra as normal, and loosen the strap on the side where you'll place the prosthesis so there is a gap between your chest and the top of the cup.
Pull the cup away from your body, and slip the breast form into the pocket, adjusting the placement angle in a mirror to get the most natural look. Then, tighten the straps, so they are snug but not digging into your skin.
While mastectomy bras with pockets offer ample security for your breast forms, you can also use a skin-friendly adhesive to stick your prostheses to your chest wall. You can also use specially-designed two-sided tape.
Find the Perfect Bra and Breast Prosthesis at Mastectomyshop.com
If you choose to wear an external breast prosthesis, Mastectomyshop.com has a huge assortment of mastectomy bras available for every stage of your recovery and to meet your lifestyle goals.
Explore our range of mastectomy products, from breast forms and swimwear to loungewear and athletic gear.