Breast cancer is not a walk in the park, and every woman's story and treatment plan is different. You may be reading this because you have just finished healing from your mastectomy and are beginning to wonder what it will be like to head into this next step of your journey.
Post-Mastectomy Fashion
While you are still the same woman, you have gone through a tremendous feat, and no one does that without changing a little. In your case, you may be wondering where to even begin as the season is turning and you will quickly need to adjust your wardrobe.
Let's take a look at some things you may want to know about mastectomy swimwear and how to best prepare you for this upcoming season.
Swimsuits
Many women who have undergone a mastectomy choose swimming as their first physical activity for its gentle quality and link to reducing Lymphedema.
When you've just recovered from a mastectomy, you may feel the added confusion about where to even begin looking for a new swimsuit.
Typically, any mastectomy swimsuit has a higher neckline and pockets for breast prostheses.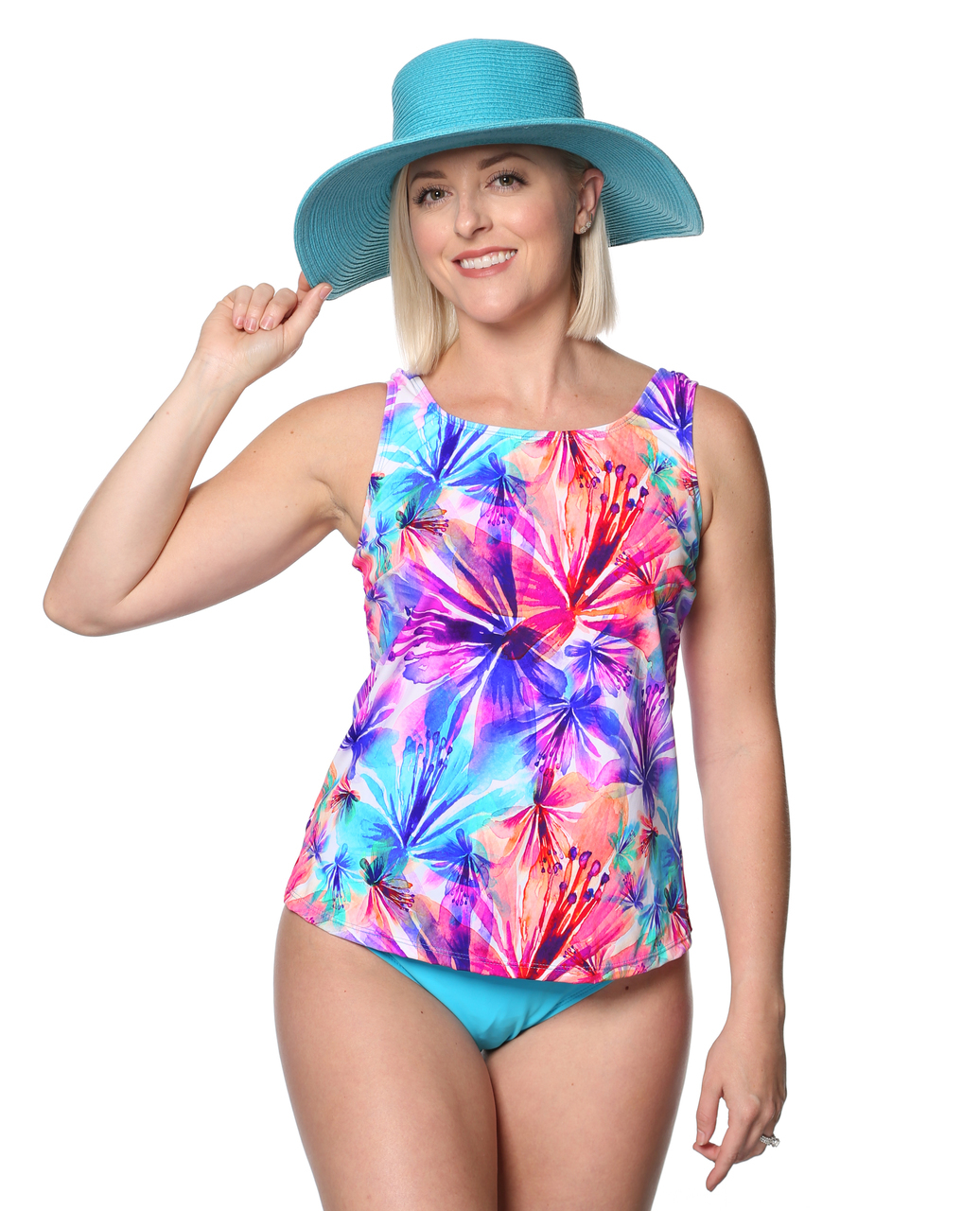 wimsuits manufactured by the post-mastectomy brand Amoena are a popular choice for many customers who are looking to buy a mastectomy swimsuit online. The gorgeous one-piece pictured above is instantly slimming and comes with super-soft pocketed cups for additional comfort. Amoena offers a range of products from sarong style swimsuits to tank and skirt combos so you can choose the perfect swimwear to flatter your body type and boost your post-surgery confidence.
Swimming Forms
Amoena also offers another product line called the swim form. When you have a prosthetic, you may be wondering how it will hold up in the water.
The Amoena 149 Aqua Wave is a popular choice. It's a clear silicone specially made to handle moisture and movement. Many people opt for an additional form for both working out and swimming because these types of forms are created to hold up best for these types of activities.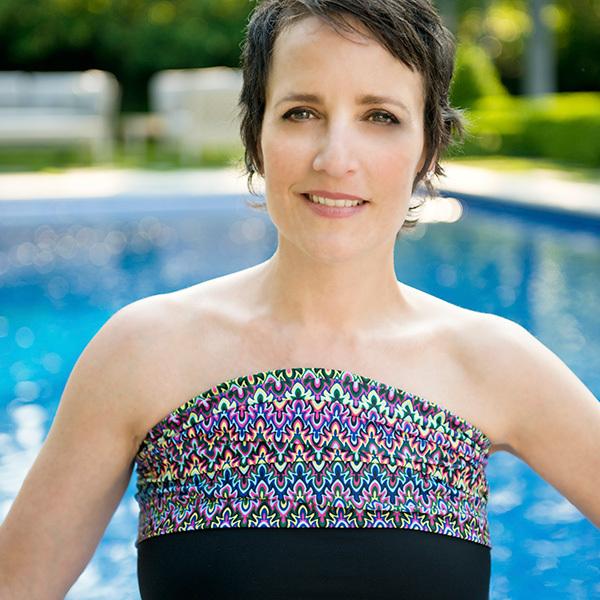 Cover Ups
Something you may want to consider to accompany your swimsuit is a cover-up. One favorite post-mastectomy fashion brand developed the Bandastik.
The Bandastik is a patterned fabric band for use in multiple different ways. You can use it to conceal any chest or abdominal ports/pouches or use it to extend over your bust line. There are seven different ways to use this band. It was created to help you feel more comfortable and confident in your swimwear.
Conclusion
When it comes to finding the right clothing for the summer, it's best to opt for fabric that will breathe and give you some room to move such as cotton.
Post surgery, your body is still healing and becoming accustomed to the new adjustments you've endured.
Many women recovering from a recent masectomy find that going to a brick and mortar store can be overwhelming. Buying a mastecomy swimsuit online allows you the opportunity to experiement with the swimwear, prosthesis, and cover ups in the comfort of your home.
Considering online shopping is an excellent choice if you feel a sense of frustration in shopping for post-surgery fashion.
Regardless of whether you shop in person or online our knowlegable staff can help you select the right style and fabric of swimwear and accessories so you can feel and look terrific this summer!