As a result of your breast cancer surgery, your doctor may recommend you wear compression garments. These garments can cover any part of your body and provide several health benefits.
One of these health benefits is to aid your circulatory system, keeping blood moving efficiently while avoiding blood clot formation and promoting faster healing. These are all important benefits following your surgery.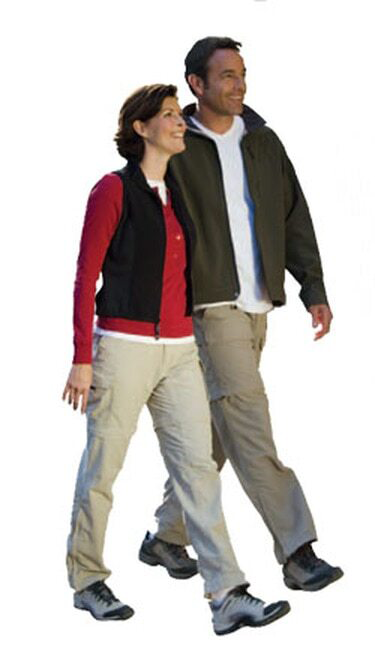 While compression bras and vests are crucial for optimal healing following any type of breast surgery, thigh high compression stockings may also benefit your health. Besides increasing your circulation, you can wear compression stockings to decrease and prevent leg swelling from standing for long periods and manage lymphedema symptoms.
If your doctor or medical team has recommended wearing these thigh high compression stockings, follow these tips to keep them in place every time you wear them.
Spread Stockings Evenly
Because of the strong, high-tensile knit, thigh high compression stockings can be challenging to pull on. It is important to learn the correct practice for setting and keeping them in place. It's important to take your time and spread the stocking material evenly on your leg. You should have the same amount of material and force from your ankles to your thighs to benefit from the gradient pressure.
When the stocking is overstretched at the top of the thigh, just below its silicone band, there's not enough pressure to keep it in place. You'll need to use the donning gloves provided with the stockings and slowly, carefully bring more of the material upward, starting at the ankles and making your way up to the thigh.
Be sure to pull upward from the bottom in increments instead of yanking and pulling on the silicone band. This can overstretch and damage the band, making it less able to hold up your stockings.
A stocking donner can help spread the stocking evenly over your leg if you have limited mobility, or you are unable to cross your legs or bend over.
Wearing the Right Size for Your Legs
Legs come in different sizes, and so do compression stockings. Be sure to measure for the best fitting garment, especially if you have gained or lost weight. This can decrease the likelihood of stockings rolls and ensures that they stay in place on your thigh without digging in uncomfortably. Double-check the size for assurance you're wearing the best fit.
It may seem that buying a slightly bigger size can make the compression stockings more comfortable and easier to wear. While this may be true, it also reduces the compression level, limiting the health benefits of wearing them and leading to problems of staying up on your thighs.
Wash After Every Wear
Every time you remove your compression stockings, you need to wash them to remove dead skin, sweat, bodily oils, and dirt, which can cause the stocking to slip at the thigh. Also, every time you wear your stockings, they stretch. Hand washing them helps them return to their original compression.
For a quicker option, try using a cotton ball with rubbing alcohol along the silicone beads of the top band to cleanse the area.
Use an Aid
You can also use aids to help keep your thigh high compression stocking in place. These include garter belts, body adhesives, and even pantyhose. Latch the garter belt to your waist, then to the top of the stockings.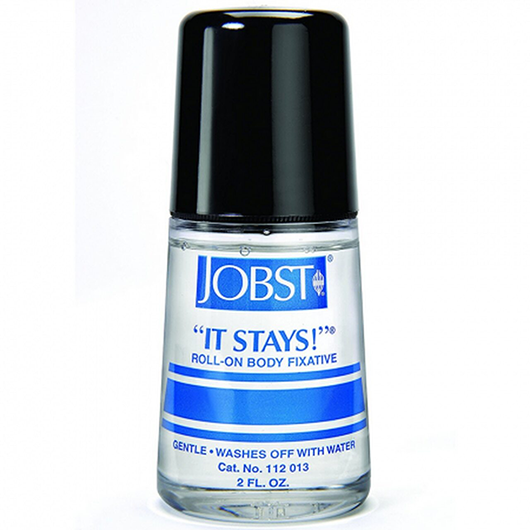 If you prefer body adhesive, look for those designed with hypoallergenic materials to keep your skin safe, such as the Jobst It-Stays! Roll-On Body Fixative. Easily apply this non-irritating adhesive to the top edge of your compression stocking and press it into place.
You can also try wearing full-waisted pantyhose underneath your compression stockings to help keep them where they need to be.
Shop Online at Mastectomyshop.com for your Compression Garment Needs
Before buying compression stockings, consult your doctor to determine the best compression level for your needs.
Finding the right compression thigh high stockings for your legs is easier than ever with our huge range of high-quality products online. Call us at (877) 413-2272 with questions related to your health and compression garments. We'll help you find exactly what you need to continue healing and return to your active life.