Have you had a mastectomy, or are you due to have breast reconstructive surgery? If so, it's important to start thinking about what bras can help facilitate the best recovery while ensuring you feel comfortable and supported.
Sports bras are perfect for wearing during and after your recovery. These practical pieces offer just enough compression to promote circulation without restricting your movement while also minimizing painful breast bounce, which could damage remaining breast tissue. But what happens when you want to step outside into the community?
Below are three things to consider when wearing a sports bra in public.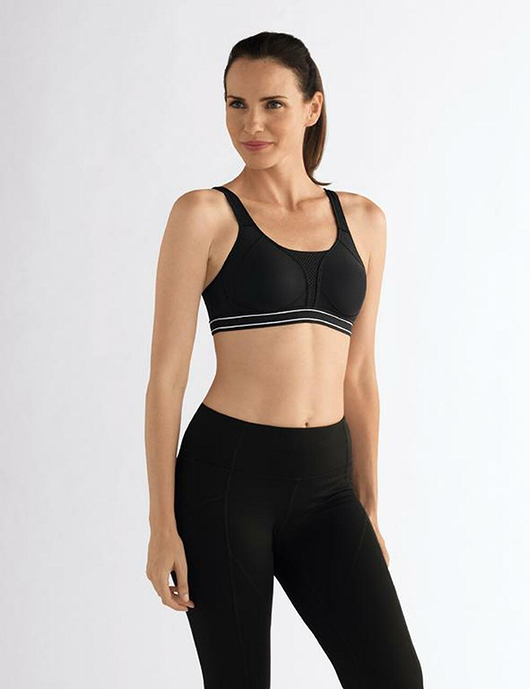 1. Consider Your Activity Level
Sports bras come in different styles suited to varying levels of activity. High-impact sports bras are ideal for jogging, horseback riding, and team sports, where you need the greatest amount of support. They often combine encapsulation and compression technology to lift, separate and slightly compress the breast against the chest wall to minimize movement.
However, this high level of support often makes them less comfortable to wear long-term and unsuitable to wear all day when out and about in public. Instead, opt for a low to medium-impact sports bra that allows you to move freely without restricting your movement.
Here at Mastectomyshop.com, there is a sports bra for every occasion, including the Amoena Professional Sports Mastectomy Bra, which is perfect for providing that added bit of protection. It has soft fabric molded cups that offer frame construction at both the side and lower cup and reinforced side panels for added support. The gentle materials and moisture-wicking panels at the center, sides, and back ensure optimal breathability and unparalleled comfort.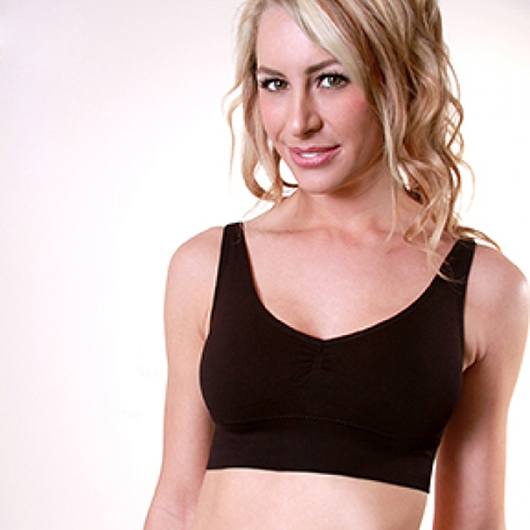 2. Find the Correct Sports Bra Size For You
If you're planning on increasing your activity level after surgery and are looking to go out more, you're going to need to find a sports bra that provides you with ultimate comfort. With this in mind, find the correct bra size for you to enhance your support and protection.
You can find out your correct measurements at home using a tailor's measuring tape. Start by taking off your clothing, so you are either braless or wearing a non-padded bra, and use your measuring tape to measure around your torso. Ensure you measure directly under your bust, exactly where the band of the bra would sit. Ensure the tape is tight but not digging in to ensure a correct reading, and round to the nearest whole number. This gives you your band size.
Then, measure around your bust. The difference between your bust measurement and underbust measurement is your cup size.
Consult the sizing chart for the bra brand you plan to purchase; different brands vary slightly in the bra sizes.
Once you've found your size, check out this Coobie Fusion Yoga Bra. It's a perfect option for those looking for a sports bra that is multi-functional. It is great for working out and everyday wear; it has wide adjustable straps and an extra-wide band at the bottom. Providing extra support, shape, and comfort while still looking feminine, this sports bra is extremely versatile.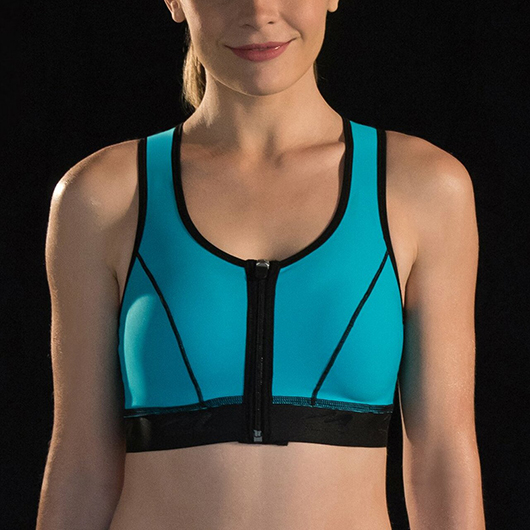 3. Does Your Bra Provide Enough Coverage?
After breast cancer surgery, you may need temporary treatment and medical management systems, including drain pouches. While you may have medical pouches you use at home that you can change manually and manage effectively, you may need to think about how you are going to conduct these changes in public.
With this in mind, your current bra pre-mastectomy may not provide the extra coverage you need, as well as the materials and wires being too harsh on the skin. Sports bras have extra-wide underbust bands and padded straps to provide extra coverage and added protection for scarring and breast forms to combat this problem.
Your sports bra should also be constructed of a material that sits smoothly on your skin, conforming to the contours of your body, so it looks discreet whether you are wearing a long-sleeved shirt or a tank top.
The Marena Sports Bra With Zipper & Pockets is perfect for giving you the extra support you need. The zipper at the front allows you to easily open up the bra to address any treatments, with the pockets allowing you to fit breast forms and prostheses easily and comfortably.
The bra also has ultra-soft fabric that is gentle on even the most sensitive skin, and the fit is non-restrictive. The sports bra also has wide and supportive shoulder straps that provide extra help when performing active tasks or you're running errands.
Wherever you wear this sports bra, the extra support and protection will give you peace of mind that you'll be secure when out and about in public.
Feel Protected When Out in Public
When recovering from breast surgery, work with your body to aid its recovery. With the type of bra you wear determining how well or long your recovery could potentially be, opting for a sports bra can provide support to your body as well as relief and comfort.
Mastectomyshop.com has the best range of mastectomy sports bras by trusted brands.
Call us at 877-413-2272, and you'll be one step closer to finding the perfect sports bra for you.