For the many cancer patients who suffer from hot flashes and poor temperature regulation following treatment, a pair of comfortable pajamas that keep you cool and dry all night long is a wardrobe essential. Cool-Jams Sleepwear have designed the perfect range of pajamas in a variety of chic styles to help you get a better night's rest.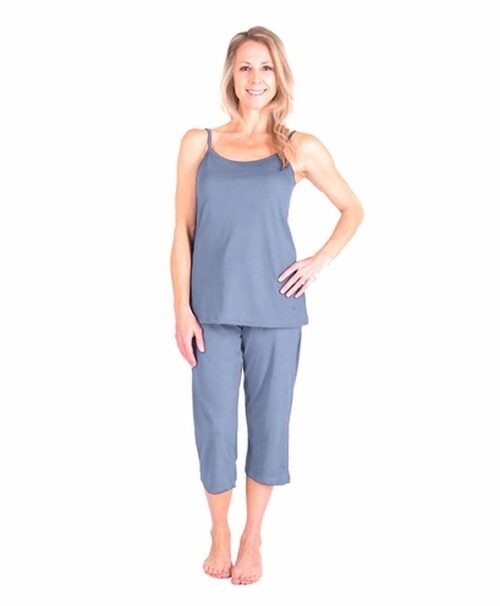 Why Cool-Jams Sleepwear?
Cool-Jams sleepwear brand pajamas are temperature-regulating garments that can help you stay cool while getting the great night's sleep you deserve. They are super soft, with a cotton fabric feel, but are made of moisture-wicking fabrics.
This specially designed wicking sleepwear uses capillary action to help you regulate body temperature by wicking heat and moisture away from your skin. This helps ensure your comfort while you sleep instead of struggling with night sweats or hot flashes that can be related to cancer.
Features of Cool-Jams Pajamas
Even though there is a wide variety of styles, colors, and sizes to choose from, the entire line of sleep products is made with the same smart fabric you will come to love.
Support and Comfort
Bottoms feature side-seam pockets and drawstrings and an elastic waistband so they can conform to fit your comfort level. The camisole tops have a built-in bra for added support and extra comfort.
Chic Style
No matter where you are with these pajamas, you'll definitely feel comfortable and relaxed. They are cute enough to lounge around the house comfortably during the day but they really shine at night when you need to focus on your healing process by getting a good night's sleep.
Quick Drying Material
When other sleep products fail, you'll be amazed by Coll-Jams quick-drying capabilities. If you're planning on spending some time away from home, these low maintenance fabrics can accompany you as they are a dependable set of travel pajamas.
Antibacterial Odor Control
You can wear them again and again without worrying about any odor-causing bacteria. The moisture-wicking technology used to craft these pajamas also inhibits bacterial growth.
Easy to Clean
Cool-Jams are dependable and reliable and will never leave you searching for a fan. They're easy to clean by washing them on a gentle or delicate fabric wash cycle and then hang them to air dry to avoid static. They are wrinkle-resistant so don't worry about ironing them.
About Cool-Jams
Cool-Jams was founded in 2007 by Anita Mahaffey when she had trouble finding sleepwear to help her stay dry and cool through the night. She realized that many people had similar issues and so she set about using her expertise in textiles to develop a fabric that was both moisture-wicking and rapid-drying.
Today, each product developed by Cool-Jams is tested at certified textile labs to ensure they function to the high expectations that the brand sets. These tests have been measured against other sleepwear and sleep product brands and have consistently shown that the Cool-Jams brand fabric was the most effective on the market.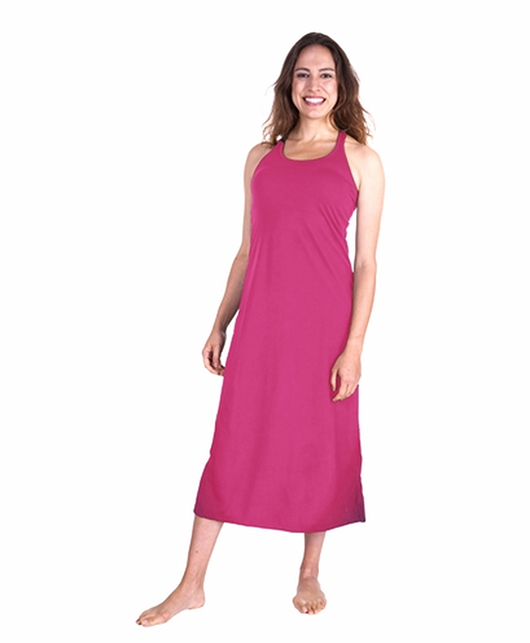 Final Thoughts
For a better night's sleep choose Cool-Jams Pajamas and temperature regulating bedding products to wick away moisture to keep you cool, dry and comfortable.
At Mastectomyshop.com, we carry a selection of Cool-Jams products as well as other mastectomy essentials including breast forms, bras, and head coverings. Browse our online catalog or call us at (877) 413-2272 to find out more about our post-mastectomy products.